The Fine Arts department regularly welcomes visiting artists to the College to give lectures to our students. All presentations are at 1:00 pm in A003. View previous artists that have visited our department.
Spring Schedule
Wed. Sept. 23, 1pm on Zoom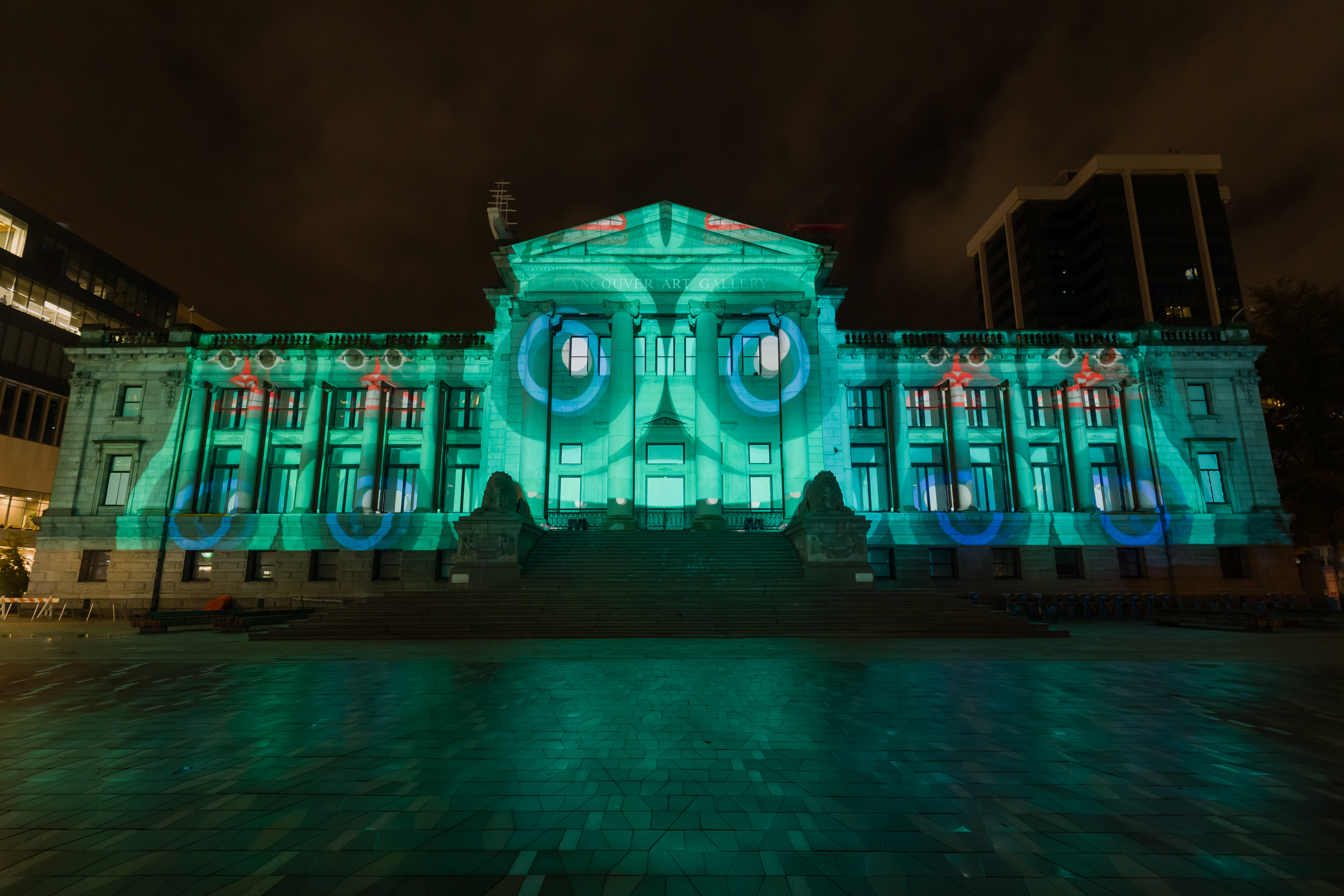 Bracken Hanuse Corlett is a interdisciplinary artist hailing from the Wuikinuxv and Klahoose Nations. He began working in theatre and performance in 2000 and eventually transitioned towards his current practice that fuses sculpture, painting and drawing with digital-media, audio-visual performance, animation and narrative. He is a graduate of the En'owkin Centre of Indigenous Art and went to Emily Carr University of Art and Design for Visual Arts. He has studied Northwest Coast art, carving and design from acclaimed Heiltsuk artists Bradley Hunt and his sons Shawn Hunt and Dean Hunt. He was a recipient of the 2014 BC Creative Achievement Award for Aboriginal Art and has recently received public art commissions from Cities of Vancouver, Nanaimo and Victoria. He is currently the 2020 Artist in Residence at Raycam Cooperative Centre as part of the Artists in Communities Program and adapting his process during the lockdown.