Langara's Admissions Team vists local schools and participates in education fairs to connect with prospective students. We are also happy to answer your questions, pop a Viewbook in the mail for you, or update you on upcoming information sessions. Take a few minutes to tell us a bit about yourself below and we will follow up.
Are you an international student?
If so, please visit the Langara Gateway to let our colleagues in International Education know about your interest in Langara.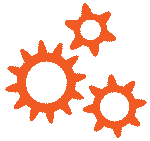 Loading...