You are welcome to get in touch with us in a variety of ways to learn more about the possibilities a Langara education offers.
To learn more about our offerings, visit langara.ca/possibilities where you can review the programs and courses, read about student services, or view a real History lecture from one of our own instructors! You can also download a mini viewbook with specific information on an area of instruction that suits you.
Feel free to join an Information Session, fill out the form below with your questions, or drop us a line at recruitment@langara.ca.
---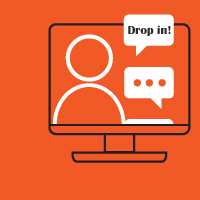 ONLINE WEBINARS & DROP-IN SESSIONS
Our Recruitment Officers are hosting online drop-in sessions to answer your questions about applying to Langara. Drop-in sessions are held via Zoom Monday-Friday from 2:00 pm-4:00 pm. 
Join the Zoom Meeting:  
https://langara.zoom.us/j/67030601916
Future international students can join daily online zoom sessions with marketing representatives from the College. There will be no advising on weekends or when the College is closed for a holiday. VIew the schedule to join.
International students may also register to attend a virtual information session or a virtual fair. Some sessions are offered in different languages and in different time zones.
---
GENERAL INFORMATION SESSION | May 6 | 10:30 am
Join our Recruitment Team on May 6 at 10:30 am PDT to know more about our programs and also how to apply to Langara College. At the end of the presentation, you will have the opportunity to ask them your questions directly in the Q&A. 
The Information Session will be held on Zoom, and here is the link to access: https://langara.zoom.us/j/68942267624
Besides, if you join the session, you will have a chance to win a FEE WAIVER Voucher for a Domestic Student application. You can't miss this opportunity, can you?
---
Take a Tour of the Langara Campus
Would you like more information about Langara?
Please fill out the form below and let us know what program(s) you are interested in. We will get back to you via email with more information or to answer your questions.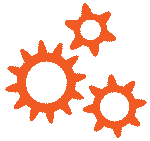 Loading...