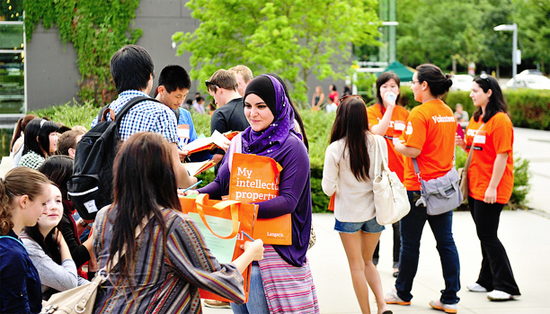 Welcome to Langara.
It's back to school time! We are excited to welcome you to the Langara community. New Student Orientation, Parent and Supporter Orientation, and Semester Kickoff are brought to you by the Office for Student Engagement which supports your transition, development, and success with a range of events and opportunities. Check out their site for information about what's coming up.
International Students also have additional workshops presented by the International Education Department. The International Student Orientation is designed specifically for students who are new to Canada and/or the Canadian post-secondary education system. The International Student Orientation is a great opportunity for new international students to learn about Canadian culture and to meet new friends.
We look forward to meeting new students at the New Student Welcome Centre. You will learn all about student services, get to know the campus, and meet a lot of friendly faces.