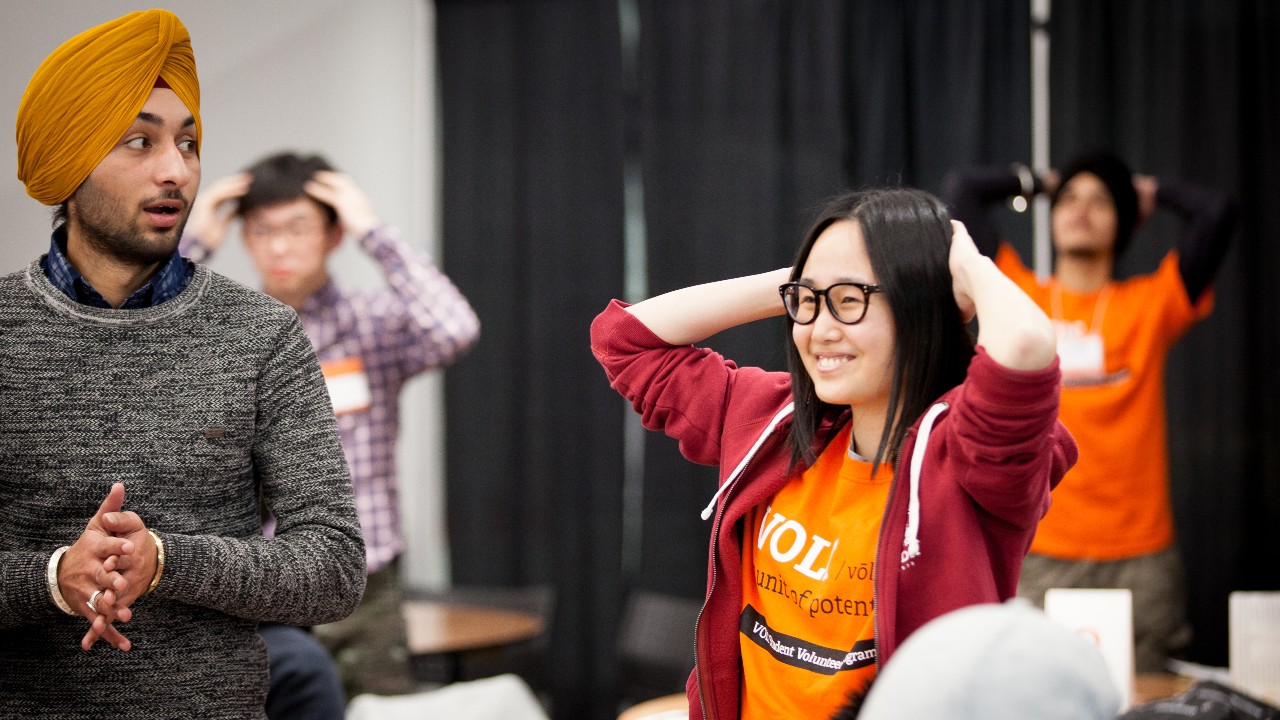 Welcome, or welcome back, to snəw̓eyəɬ leləm̓ Langara College!
New Students
Are you new to Langara? Welcome!
Whether you're a domestic student or new to Canada, coming straight from high school or returning to school after some time off, we encourage you to attend Orientation sessions so that you can great start on your Langara journey. Let us help you get ready for your first day, by joining us at one or more of our online or in-person events.
View Summer 2023 Orientation Event list
---
All Students
Throughout the first two weeks of January, May and September, Langara College hosts fun and free events for new and returning students. Our diverse range of academic and social programming is designed to help you meet other Langara students, be a part of the community and explore what the College has to offer. 
---
Welcome Weeks
Monday, May 8 - Friday, May 12
Time: 8:30 am–3:00 pm
Location: A Building Main Foyer
Drop by this week to get oriented, ask questions, and learn more about the different ways to get involved on campus.Look out for the GO Team volunteers wearing orange VOLT t-shirts. GO team volunteers will be ready to to answer your questions, help you find your classes and welcome you into the community.
---
Summer Student Social
Wednesday, May 17, 2023
Time: 12:00pm-2:00pm
Location: T Gallery (T Building)
Co-hosted by Langara Global and the Office for Student Engagement, this drop-in, networking event gives current Langara students the chance to meet and get to know members of the Langara community.
---
Get Involved!
Want to get involved in a campus community but not sure how to?
Come to the Hub (A140) and speak to a Student Engagement team member who can guide you on the right path, or contact us at volt@langara.ca.
If you have any questions about New or Back to School Events, please contact orientation@langara.ca.