---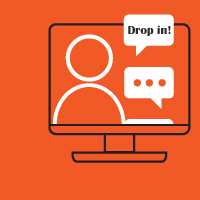 ONLINE DROP-IN SESSIONS
Our Recruitment Officers are hosting online drop-in sessions to answer your questions about applying to Langara. Drop-in sessions are held via Zoom on weekdays from 2:15 pm-3:45 pm until July 24.
To chat with us during these times, simply join the meeting room here: 
https://langara.zoom.us/j/93022182874
International students may also register to attend a virtual information session or a virtual fair. Some sessions are offered in different languages and in different time zones.
---
Recreation Studies - July 14  |  2:15-3:45 pm
Join the Zoom meeting room https://langara.zoom.us/j/93022182874 to chat with Recreation instructors and admissions advisors to learn:
How recreation is helping communities and individuals in social isolation
How recreation professionals support community and individual mental health and wellbeing through recreation as BC enters into phase 2 of re-opening
What the stable career opportunities are available through recreation: pension, benefits, stable income, etc.
What industry relevant certifications the Recreation Studies Programs provides within the courses
How recreation helps to build diverse and inclusive communities
---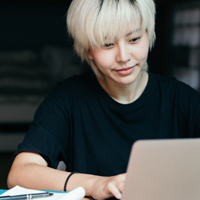 WEBINARS FOR NEW STUDENTS
Meeting Room:  https://langara.zoom.us/j/98640953720 
Langara is offering online webinars for new students to inform them about their next steps as a new Langara student.
Click here for the webinar schedule.
---
Program Coordinators host online Information Sessions for specific programs. Please click on the program link below to join us at the info session. If the program you are interested in isn't listed below, please go the program's website and email the program coordinator.
Information Sessions
Session Dates

Regular Studies

Data Analytics Post-Degree Certificate program (all sessions will be online)

July 15, 2020; July 29, 2020; August 12, 2020
»
All Recreation Programs Info Sessions are online

July 20, 2020; August 17, 2020; July 14, 2020
»
Bachelor of Science in Nursing

October 22, 2020
»

Continuing Studies

Registered Massage Therapy Diploma

July 21, 2020; August 11, 2020; September 15, 2020; October 13, 2020; November 10, 2020; December 8, 2020
»
The 60-Hour Therapeutic Yoga for Trauma and Resilience Certificate Program (Online)

August 6, 2020
»
The 80-hour Therapeutic Yoga for Pain Management Certificate Program (Online)

August 6, 2020
»
Advanced Project Management

August 26, 2020; September 9, 2020
»
Therapeutic Touch Practitioner

September 15, 2020
»
Expressive Arts Therapy

September 28, 2020
»

General Information Sessions

For New and Prospective Arts & Science Students

July 9, 2020; July 15, 2020
»

Co-operative Education

Co-op sets you up with paid work experience in the field you're studying and Langara has partnerships with hundreds of employers who are interested in hiring you for a semester. Co-op information sessions are held several times a year. Attend one to find out more about this great opportunity. Co-op information session schedule.