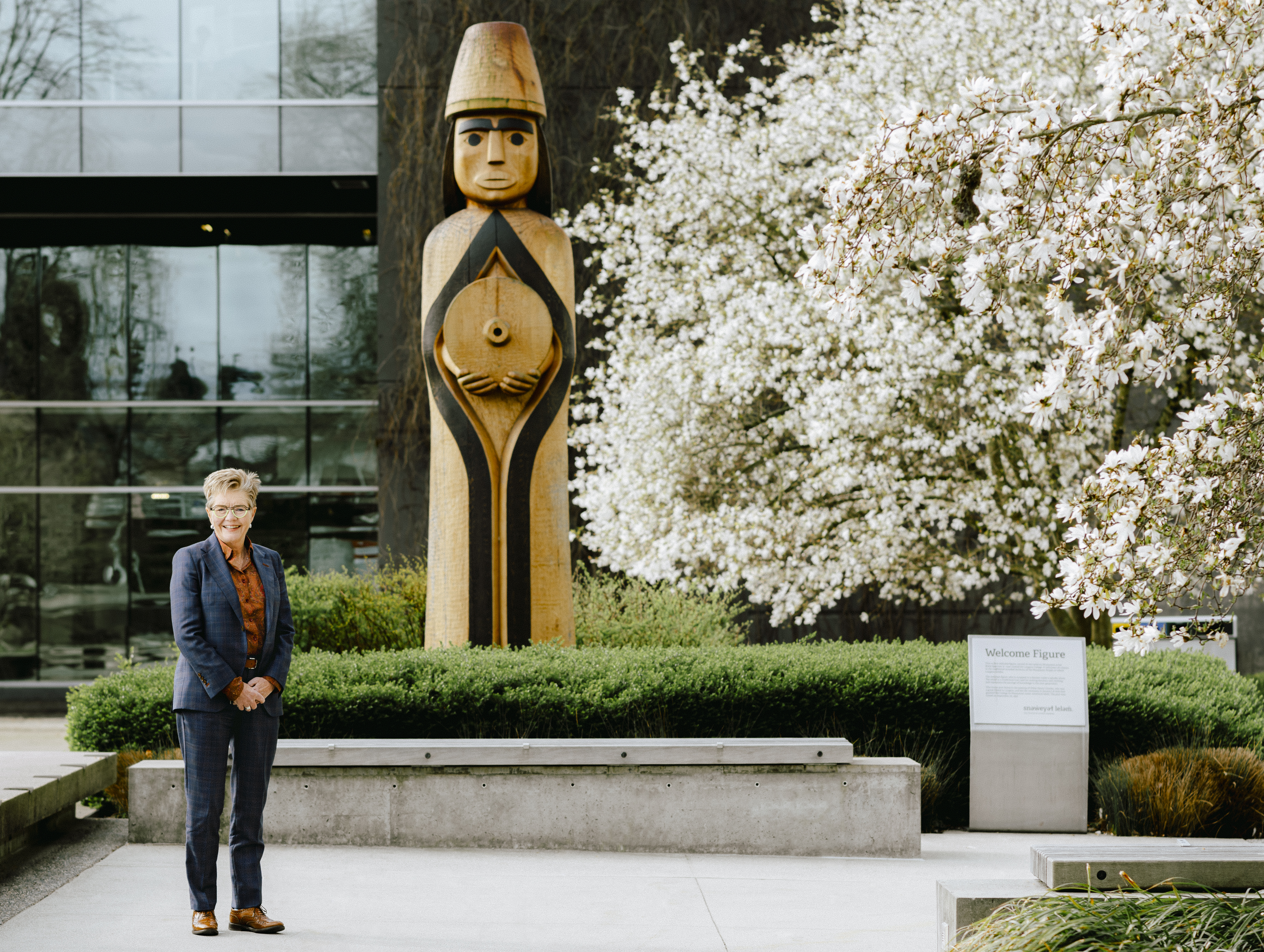 Welcome to snəw̓eyəɬ leləm̓ Langara College
Hello! Whether you're a student, faculty, staff, community member, or visitor, I am thrilled to welcome you to our vibrant campus.
Langara College is proud to provide quality post-secondary education, equipping learners with the knowledge and critical skills for future work. The success of every student at Langara is our priority. Our future ready programs, delivered by dedicated faculty and instructors, move students forward on their individual academic journeys.
At Langara, learning also happens beyond the classroom. In collaboration with external partners, we create hands-on opportunities that enable our students to be future ready by gaining practical experience through applied research, work-integrated learning, and more. And let's not forget the campus life essentials of student clubs, events, and athletics that are open not only to students but also to our greater community.
Our community values excellence, collegiality, innovation, and integrity. We are committed to fostering an exceptional student experience, which includes continuing to build a diverse learning environment that is welcoming and safe for all. Langara is proud of who we are and the work we do.
To our newest students, I encourage you to step out of your comfort zone and discover your unique pathway at Langara College — your potential is limitless.
I can't wait to meet you on campus or at community events. Go Falcons!
Dr. Paula Burns
President and CEO