We are dedicated to student success. At your on campus store, you will find a full range of school supplies, official Langara logo spirit gear, as well as all of your textbooks and course materials needed for class. We provide great service, online shopping, textbook pick-up and delivery service, and also carry convenience products including computer accessories, stationery, drinks and snacks. Any surplus revenue generated from sales goes back into funding the college, which means that when you 'Keep it on Campus', your dollars support and enhance student services and programs.
Extended Summer semester hours:
May 1-4, 2017 from 8:30am to 6:30pm
May 5, 2017 from 8:30am to 4:30pm
Shop Online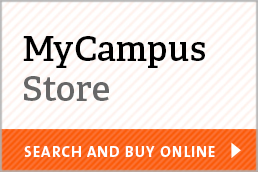 Shop for textbooks, Langara Logo Spirit Gear and merchandise online at MyCampusStore.
Textbooks Made Easy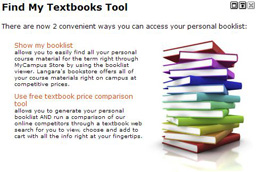 Use the "Find My Textbooks Tool" to access your personal booklist for classes. You will be prompted to login to myLangara.