Compare Prices Online Book RentalsAccess Codes & eTexts
Order online and choose to have it delivered - it's easy!
Place your order online - rather than spending your time (and money) on transit and waiting in long lines, your textbooks can be delivered to your door for only $9.99, or free for orders over $300! Or choose to order digital textbooks which you can download directly to your computer. We use UPS to deliver items. UPS may store your name and delivery information outside of Canada.
Visit our online MyCampusStore to place your order for delivery. You will find your Personalized Booklist in the Find My Textbooks Tool by logging in to your Student Information System. Click "show my booklist". This generates a list of all the books for the courses that you're registered in.
Delivery within BC is $9.99, or free for orders over $300.00. 
Textbook Pick-up Service
The Bookstore is currently open for limited hours each weekday from 10:00 am - 3:00 pm for those who are unable to purchase books online. Only come to campus if absolutely necessary.
If you are coming to campus, please be sure to review the campus safety protocols.
If you have any concerns or requests, please contact customer service at bookstore@langara.ca or 604-323-5525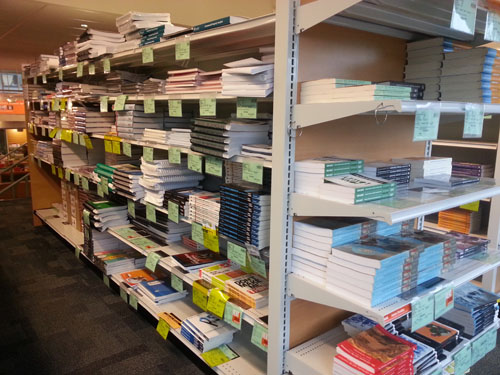 Last updated January 2021