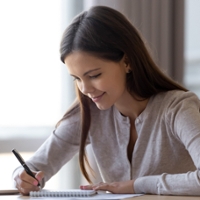 Academic Integrity
Academic integrity is fundamental to our mission and expected from all Langara College students. The College's Academic Integrity Policy (F1004) provides the foundation for fostering and maintaining high academic standards and protecting the integrity of Langara College's credentials. It outlines the actions that constitute academic integrity violations, the procedures for investigating and resolving concerns, the sanctions for violations, and the procedures for appealing those sanctions.
As all students are required to adhere to the Academic Integrity Policy, we recommend that all students read through the policy and reach out to campus resources with any questions they may have.
IMPORTANT NOTE:
There have been increasing reports of extortion scams related to the use of contract cheating sites, such as homework, tutoring, or assessment help companies. For the safety of our students, we encourage avoiding the use of these companies in order to mitigate risks to safety and privacy. For more information, please review the recent Better Business Bureau article.
For additional information, students can also read more on this website to learn more: