The Cost of Higher Education at Langara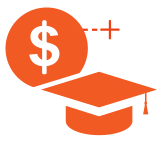 Tuition cost is an important factor in making your post-secondary choice. Langara's tuition rates are among the most affordable in the province.
A typical domestic student taking a full course load (15 credits per semester), will pay approximately $1.522 tuition per semester - see the table below for an example of tuition fees for your first year.

*Tuition, fees, and books are subject to change and vary among programs. 
Learn more about tuition and fees:
Fees are subject to change.
All fees are in Canadian Dollars.
Are you a Canadian citizen or permanent resident? See Domestic Student Fees.
Are you an international student? See International Student Fees.
Do you want to know when your money is due? See Payment Deadlines.
Do you want to know about other fees such as diagnostic tests, transcripts, lockers and parking? See Miscellaneous Fees.
Do you want to know about fee refunds? See Refunds.
Please see our Cost of Study tool for more information on fees for particular programs.
COVID-19 update: In order to maintain social distancing for the health and safety of all individuals, all domestic and international students are asked to pay their tuition fee payments online. Visit the Domestic Student Fees or International Student Fees pages to find out more information.

Thinking about paying tuition fees?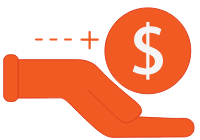 We offer a high school entrance bursary of $500 for those who plan on being a full-time student at Langara. Apply by June 30 to be considered for this bursary.