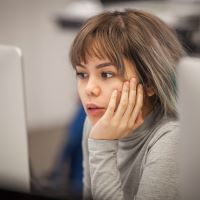 What Resources are Available?
There are many places to turn to for help with issues of research, writing, and citation. Connecting with your instructor during office hours is a great place to start. Below are a number of additional resources that can help you navigate academic integrity:
Academic Integrity Student Handbook
Counselling Services
Counselling offers a number of student success resources and workshops to help you develop good study skills.
Library Services
The Langara Library can provide help with assignments from research to citation.
Academic Supports
Policy and Procedural Information
Resources for policy and procedural information if you have been notified of an Academic Integrity Violation.
External Links
Resources for Instructors
Instructors can find these resources and more on the myLangara Employee Portal on SharePoint under Teaching Resources >> Student Conduct and Academic Integrity Resources.
Questions about content, reporting a student for an academic integrity violation, or responding to concerns about academic integrity in courses can be sent to studentconduct@langara.ca.
Videos