Send us your stories. No postage required.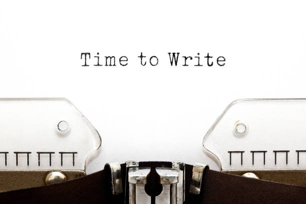 Feeling the need to create lately? Willing to attempt a short, short story? Your story may be fiction or non-fiction, sweet or creepy, satirical or heart-breaking, hilarious or haunting. It may revolve around howling road trips or silent midnight spectacles, boxed surprises or eerie lanes, alien customers or untied shoes--the choice is yours. Just aim for writing that takes your reader on a swift, concise journey, one where every word counts.
Be sure to provide an image that complements your story. You may create your own image (an illustration or photo) or use an image within the public domain. The tie between your image and your story may be as strong or subtle as you wish.
Contest rules and guidelines:
Who: Any currently enrolled Langara student can enter
What:
Write a 250-word "postcard story" and provide an image that complements your story.
Double space and use 12-point font.
Do not put your name on your story; on a separate cover letter, put your name, phone number, email address and Langara ID. Include your story's word count.

Submissions must be original and unpublished.
How:
E-mail submissions (Word file) to charvey@langara.ca. Manuscripts and images will not be returned.
When:
Deadline

: April 25, 2022

Winners announced

: May 25, 2022
Prizes:
First place: $100 Second place: $50 Third place: $25
Winners will be featured in various Langara-based media publications, as well as W49 Magazine, Langara's magazine of award-winning student writing.
Questions? Contact Caroline Harvey at charvey@langara.ca 
This contest is made possible by the Langara English Department.
Here are the winners of the 2021 contest:
First Place: "The Hill" by Julian Edwards
Second Place: "Sheep, Wolves, and Sheepdogs" by Kent Kean
Third Place: "The Refugees from Rakhine" by Abhinav Malhotra
2019 Winners:
Langara's English Department is pleased to announce the winning entries of the 2019 Postcard Story Contest. 
First Place: "Parade of Whatevers" by Lydia Lovison
Second Place: "Pedestrian and Derivative" by Cameron McDonald  
Honourable Mention: "The Call" by Katie MacKenzie