Feb 26, 2018
By Andrew Lee, Instructional Assistant
Spring has been a busy month for the Recreation Studies Department in promoting our programs. Recently, I have been coordinating with a few of our alumni to present at various secondary schools within Metro Vancouver. The purpose of these visitations is to educate and inform the PE / Leadership students of the options they have in considering for their post-secondary studies. What is recreation? What does a career in recreation look like? and How does our programs help prepare students to work in the field? were a few of the questions we addressed. Of course, we also threw in a few of our favourite activities like High Five Buddies and the Big Wind Blow to keep the flow of fun going.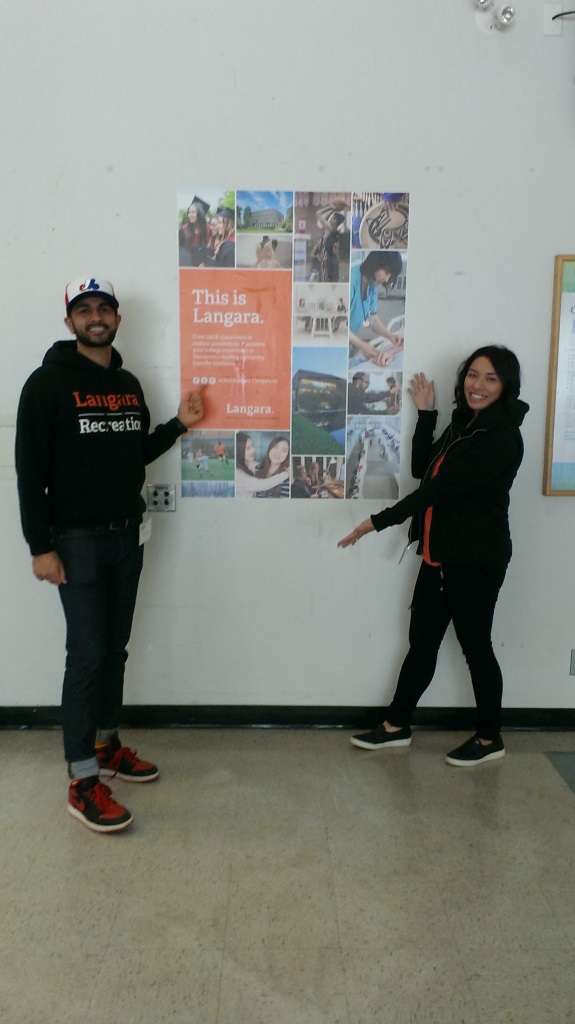 Matt Bains and Krissy Golin at Moscrop Secondary, Burnaby, BC
Though Langara College was not as renowned to the students compared to prestigious universities like UBC and SFU, our grads shared their experience and explained how college can be a viable and less expensive route to achieve the same education goals. In addition, preconceptions of recreation were further extended beyond the stereotypical sports in community centre settings to many avenues students had never thought of. 
The Recreation Studies Department is blessed to have strong and supportive alumni, and is always thankful for their continual to support our programs.
The Department will also be hosting two information sessions:
Tuesday, March 6, 2018
6:30 pm - 9:00 pm
C209
Tuesday, May 22, 2018
7:00 pm - 8:00 pm
G103
If you know anyone who may be interested, please pass this information along. Official intake for the Recreation Leadership Diploma Program is September and all year round for the Bachelor of Recreation Management. Please don't hesitate to contact recreation@langara.ca for more information.