The Recreation Studies department is celebrating 50 years of providing excellent programming at Langara, having graduated more than 900 students who are now working in the recreation field in areas such as business management, government administration, teaching, and community development.
This article written by Rachel Moore in the March 19 edition of the Georgia Straight sums up how recreation professionals are making a difference in our community:
"At a time when many of us are facing unprecedented change and uncertainty, the faculty at Langara College know that students are continuing to make important decisions about their education.
Our communities need recreation professionals now more than ever."
(Read more about the Recreation Studies programs in the Georgia Straight article)
If you would like to learn more about the Recreation Studies programs offered at Langara, but are unable to attend an online info session, please fill out the form below. We will be happy to get back to you with more information and to answer any questions you may have.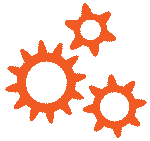 Loading...
Our programs include:
The two-year Recreation Leadership Diploma Program is for students who like to work with people and help them experience the benefits of quality recreation. graduates demonstrate a commitment to the values and benefits of recreation; have developed a comprehensive understanding of recreation related delivery systems and facilities; and can successfully apply program leadership and planning processes within those systems.
The Recreation Management Program is a degree completion program (third and fourth year of a bachelor's degree) for students who have a recreation diploma or the equivalent, and who are interested in pursuing entry-level and middle management careers in the Recreation Field. The program is flexible and student-focused and combines a solid foundation in management theory and practical knowledge with specialized courses in recreation.