Launch into an exciting career with perks such as health benefits, and a full pension! Local governments and non-profit organizations are seeking trained professionals in an array of fields.
You can now seamlessly integrate your education with work/family life as all course offerings will be online. In some courses there will still be dedicated 'class-time' where instructors teach live over web conference, while in other classes there will still be opportunities for field trips and other in-person activities. The learning environment will be the same as instructors will be as available just as before to have 1-on-1 student meetings should you need more support in your learning.
The Recreation Leadership Diploma Program is a 2-year cohort program providing plenty of hands-on, experiential learning that prepares you to be a recreation professional (supervisor-level and above). The cohort style program means small class sizes and a strong sense of community between students. The small class sizes also allow Instructors to provide more support for each individual student, and the ability to tailor that support for each student throughout their journey at Langara.
The Bachelor of Recreation Management Degree Program is a fully online degree completion program designed for recreation professionals to advance their career while working in the field of recreation. The program is flexible and student-focused and combines a solid foundation in management theory and practical knowledge with specialized courses in recreation.
The Diploma and Degree can be taken full time or part time, and with the increase in online or mixed mode courses, there is more flexibility in the programs than ever before. 
Interested in Recreation Studies?
If you would like to learn more about the Recreation Studies programs offered at Langara, but are unable to attend an online info session, please fill out the form below. We will be happy to get back to you with more information and to answer any questions you may have.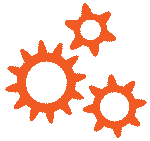 Loading...