Overview
The two-year Recreation Leadership Diploma Program is the foundation required to be successful in both academic studies in Recreation Management and in a career in the field. The program is for students who excel at working with people and are looking to improve the quality of life in their communities through active, healthy, and engaged connections. Recreation professionals help people improve their quality of life. It is a profession that builds people and by this action builds communities.

The Recreation Leadership Diploma Program prepares students for employment in the field of Leisure and Recreation. Graduates of this program can continue their studies in the Bachelor of Recreation Management Degree Program as third-year students.
The Recreation Leadership Diploma Program features the following: 
Planning and running recreation programs and special events
Marketing and promoting recreation programs
Recreation facilities operations management
Organizing and staffing recreation programs and facilities
Public speaking skills
Facility design and operation
Professional presentation skills
Basic business skills
Leadership skills
How to partner with community groups, organizations and businesses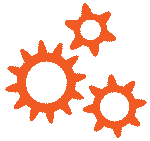 Loading...
Sign up for the Recreation Studies Newsletter to receive the latest information in the field of Recreation.
Apply

›