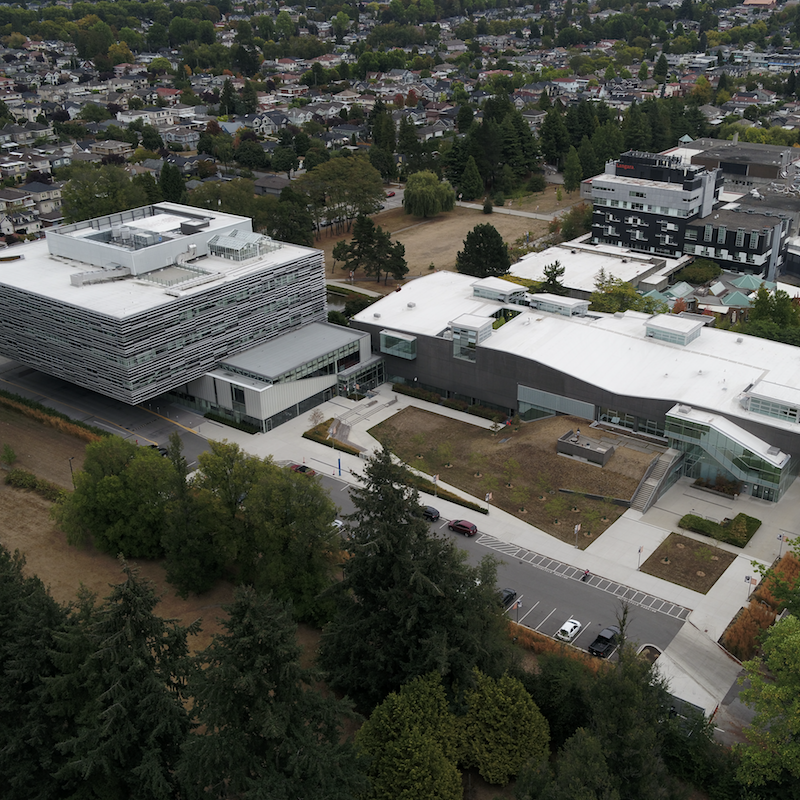 Langara College draft 25-year campus master plan
Langara's community is growing, and we have a plan. We invite you to learn more about our vision for Langara through our proposed 25-year campus master plan. 
---
Timeline
Rezoning related to Langara College's 

Campus Master Plan was approved at Vancouver City Council on Thursday, March 11, 2021. Read more in the news article, "Langara College Campus Master Plan moves forward after City Council rezoning approval"

.

On December 6, 2018, Langara College invited the community to a public open house to solicit feedback. The open house was held in the gallery of the Langara's Science and Technology Building. Please click here to view the Plan (PDF) that was shown at the open house.

The City of Vancouver hosted a community open house to solicit feedback from the general public as part the rezoning application process. The event took place on Tuesday, July 23, 2019 from 5:00 pm–8:00 pm in the T Building Gallery.To learn more, please visit the City of Vancouver website.