The Facilities Department is responsible for the maintenance, ordering, and distribution of standard office furniture throughout the campus. If you are a Langara employee and you require additional furniture or new furniture to replace an existing piece, please submit a request to Facilities using the online form below.
Standard Furniture
Space permitting, all offices and workspaces come equipped with these standard items:
Desk
Task chair
Guest chair
Bookcase
Filing cabinet
Mobile pedestal drawer
Recycling bin
If you are missing any of the above listed furniture or are in need of a replacement, use the online form below to make your request. Facilities will contact you to schedule delivery if the item is in stock, or to discuss waiting list options. Facilities will provide either recirculated furniture in good condition, or new furniture that matches existing College standard specifications.
Requests for non-standard items can be made and will be evaluated based on our ability to provide. Please note that in many cases, such requests will only move ahead as a departmental purchase approved by your budget officer. Request for more complicated customization that requires space planning from Facilities will need to come from your department leader.
---
Furniture Request Form for Employees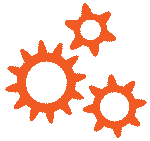 Loading...