If you are a Langara employee, please review the following information. If you have any questions, please email Facilities at facilities@langara.ca.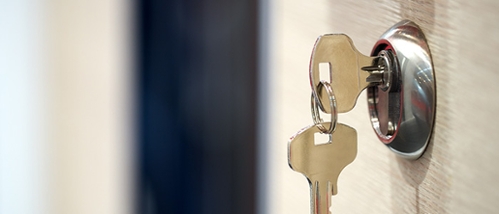 Requests for Keys
To receive a College key, Langara employees must complete a Key Request Form and submit the original copy to the Facilities Department. Please note the following:
Ensure the form is complete. Incomplete forms will not be processed.
Obtain the proper approval.
Safety is a priority for Langara College and the Facilities Department. Please help us maintain a safe and secure campus by noting the following guidelines:
All keys are the property of Langara College and must be surrendered on demand.
An employee may have only one key per door assigned to them.
Lost or stolen keys must be reported to Facilities immediately.
It is strictly prohibited to transfer College keys between employees.
All keys must be returned to Facilities when they are no longer required or upon termination of employment.
---
Alarm Code Requests
To receive an alarm code, employees must complete an Alarm Code Request Form and submit it to Facilities Department.
---
Key/Alarm Procedures
Key/alarm codes must be picked up in person during regular campus hours (Monday-Friday, 8:30am to 4:30pm).
Photo ID and signature are required at time of pick-up.
Key/alarm code requests will be cancelled if not picked up within 14 days of being notified.
If your key/alarm code request has been cancelled and the key/alarm code is still required, a new request must be submitted.