May 10, 2021
We are excited to present this blog written by Rec Studies Alumni, Amy Cornish. Amy graduated from the Bachelor of Recreation Management in 2019 and will share with us how the Langara Rec Studies Programs set her up for success in the Master of Arts in Community Development at the University of Victoria. Langara takes great pride in being a 'Pathways College' and we are so eager to share with you a snapshot of where Amy's pathway is leading her next. Way to go Amy!  
Are you a Rec Studies Alumni eager to highlight your Pathway beyond graduation? Inspire students to explore the different directions they can pursue through recreation by reaching out to recreation@langara.ca with your story!
I have always been passionate about working in the community, and the Programs at Langara College allowed me to explore and expand on this passion. For example, as a part of the first assignment for RECR1166, I got involved with the Vancouver Street Soccer League (VSSL). Six years later and I am the Vice-President of the VSSL where my involvement is focused on strategic development, player outreach and event management. I credit the Leadership Diploma and BRM programs as providing me with the opportunity to seek out community organizations and develop meaningful connections. The further I got into the sector of Community Development through Langara College, the more I came to understand that the 'work' is never done and that we always have the opportunity to learn from those around us. I graduated from the Bachelor of Recreation Management program in 2019, and although I was proud of the tools and knowledge that I learned and the connections in the community I established, the desire to continue learning and growing persisted. This desire set me on the path of seeking out Graduate Programs that would allow me to deepen my passion and understanding for community development.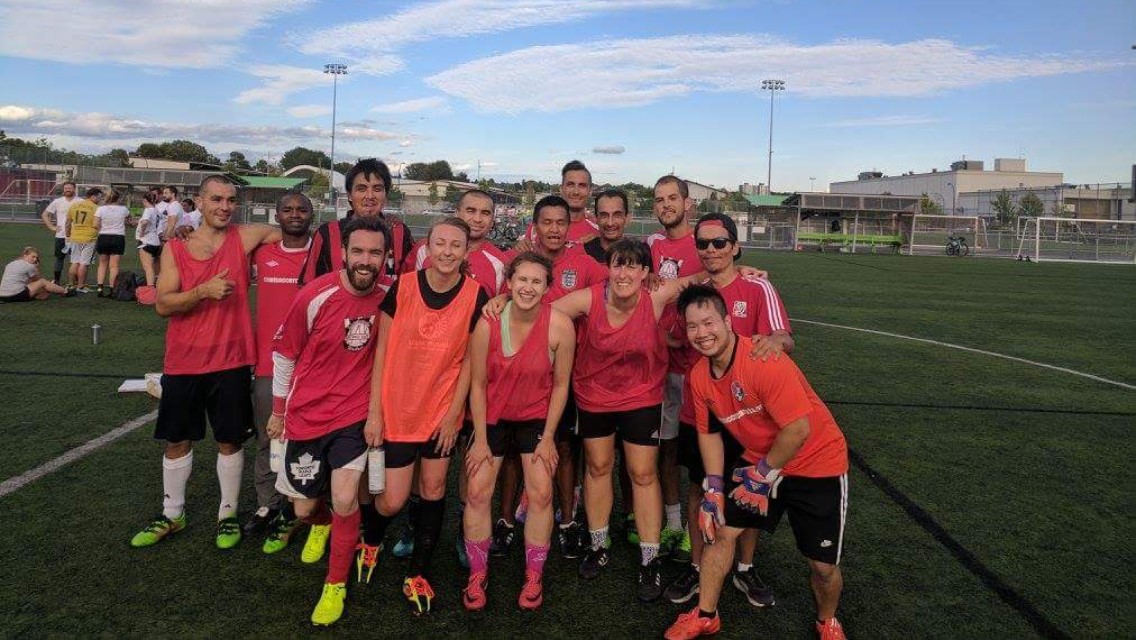 Well, I followed my intuition and desire to learn from others, and I am excited to announce that this May I am heading back to school to start a Master of Arts in Community Development (MACD) at the University of Victoria!

The MACD program focuses on building and developing the capacity to become a successful leader in civil society and better support the community at large. Specifically, the program looks to build one's skills and knowledge by developing a perspective on the broad challenges and trends; understanding how organizations and communities work; and building personal leadership skills to work with diverse teams, organizations and networks. Similar to the Leadership Diploma and BRM programs, the MACD has been developed in collaboration with practitioners from the community with experience in leading community-based organizations. Also similar to both Langara Recreation programs, the MACD is organized in a cohort format where I will work alongside the same group of professionals throughout the two-year program.

That's all to say that I'm excited to learn how to support the community in larger, more impactful ways especially as we emerge from a global pandemic. I credit my time in the BRM program for igniting my passion for community development and thank all the professors for their ongoing support which has led me to this new journey.

It is exciting to see how the fields of Recreation and Community Development have progressed since when I first entered the program in 2015. And while we still may run into people who question what exactly we do or study, there is no doubt the impact we as practitioners play in improving the overall health of a community. This impact will only continue to grow as our populations grow; furthering the meaningful programs and initiatives we develop in response to the emerging challenges and trends that our communities face. It is exciting to think about what our industries will look like in 5-10 years from now, and while no one can predict with accuracy, I know it is going to be an exciting ride!
 
You can learn more about the MACD program here