Jan 15, 2019
By Johnny Loglisci, BRM Student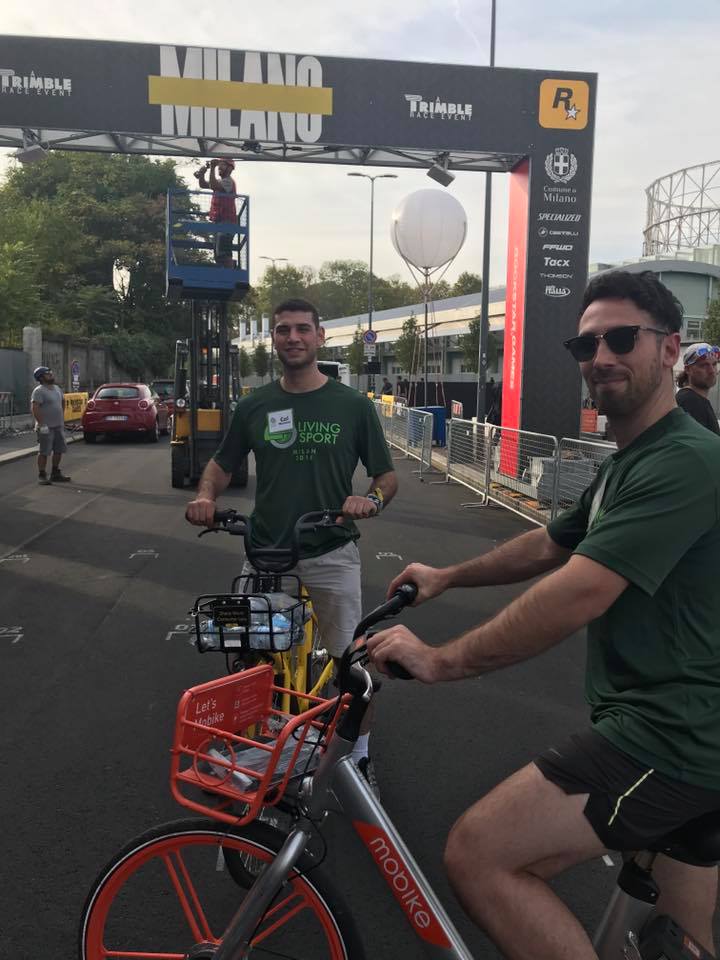 My name is Johnny Loglisci and I'm currently in my last semester of the BRM program. I would like to briefly share with all of you my international sport work experience with an organization known as Living Sport.
A little background on the organization: Living Sport's International Sport Business (ISB) Program was created to provide sport industry graduates and current sport management/recreation management students an opportunity to obtain international work experience and practical and theoretical sport industry knowledge. The ISB Program is directed and managed by sport industry professionals, giving program participants the ability to connect and build long-term relationships within the sports industry sector. The program itself is a (7-10 day) journey that offers participants the opportunity to be placed on the staff of an international sporting event, become educated on the host country's sports facilities and teams, and partake in guided tours to explore the city's attractions and learn about the culture. The scheduled skills workshops and one-on-one mentor sessions with the sport industry professionals sincerely helped in my understanding of the necessary steps and skills needed for building my career in sport management-based work.
The voluntary support this program provides plays an important role in facilitating events; I was part of the student volunteer team working the Red Hook Criterium international cycling event which welcomes athletes from all over the world ranging from amateur to Olympian cyclists. The event itself was a fantastic and worthwhile experience in which I'd highly recommend to any BRM student, especially in terms of the entry-level work experience factor within events management operations. The various duties that students were responsible for included: rider registration, start/finish line control, social media promotion, sponsorship branding, logistics and customer service, video assistance, course marshaling, rider set up, promotional materials, merchandise sales, and setup and breakdown of the course.
To help get a better feel for all the program entails, here is the video from my team's 10-day October trip to Milan, Italy: https://vimeo.com/298045711
Link to ISB Program PowerPoint: https://www.dropbox.com/s/ocuzn3izug3xenl/Milan 2018 Ambassador Presentation.pptx?dl=0
Living Sport has previously traveled to Ireland, England, Spain and Italy. Currently for 2019, events are scheduled for Ireland, England, Scotland, Greece and Germany. The Living Sport team has already begun taking applications for the 2019 trips so I encourage you to apply soon if you're interested. You can visit this link to check out the available programs: https://livingsport.com/2018-programschedule/
If students have any questions, please don't hesitate to contact me at johnnyloglisci@hotmail.com.
Have a great semester!