Jul 29, 2019
By Cyndy Chwelos, Bachelor of Recreation Management Coordinator & Instructor
Summer ahhh summer!  That time where the days seem endless and responsibility slips away. There just seems to be more time to follow one's muse- led by ta compass of interest, curiosity and deep pleasure. This summer, my interest lies in art exhibitions and developing new drawing skills. I have visited a number of exhibitions both in my home town of Vancouver and places visited. In the case of the Penticton Art Gallery, I had the pleasure of assisting with the installation of "Pretty: Useful "created by my artist friend, jasna Guy.  Drawing figured central to the install as you see below. We drew out of scale flowers directly onto the gallery walls by projecting the image and drawing with powdered graphite and a paper stylus (a new drawing technique for me!)    
To find out more about the exhibition go here- https://pentictonartgallery.com/exhibitions/2019/7/5/jasna-guy-lincoln-best-pretty-useful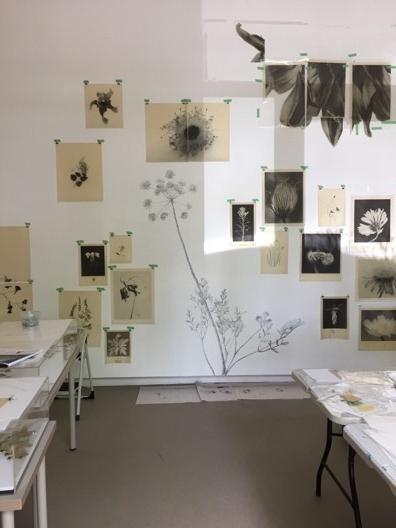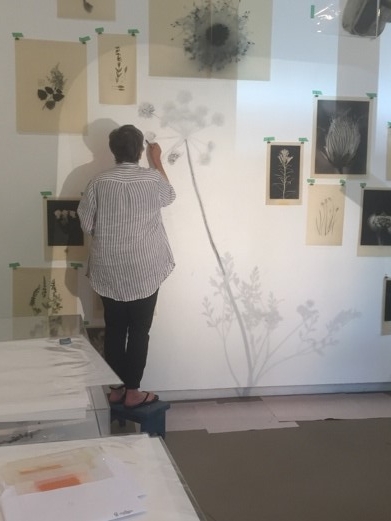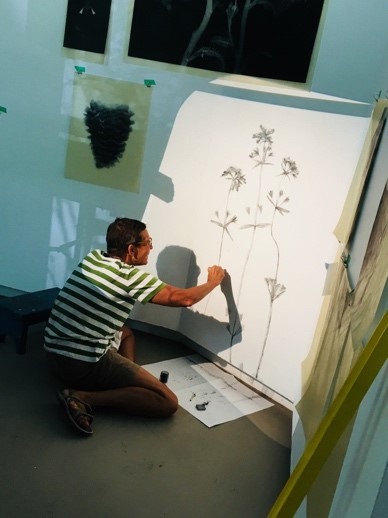 Another drawing skill I've been developing is working with Pro-Create, a digital application which has me drawing directly onto the iPad with the ipencil.  Food is my muse.  I have long been interested in food preparation and association with cultural traditions. This interest provided me a deeper connection to my Saskatchewan Ukrainian Heritage roots.  It also guides my travels = I travel to eat! 
I love the pleasure of eating when it becomes an act of giving and sharing. Eating in other countries from Mexico, Europe, to SE Asia… I have learnt so much about that culture through food. My relationship to that country begins with food , it connects me  to place- the first place to visit is the market- the grocery store- the super Marché. 
There is a lot to be said for eating as a social act. I host many dinner parties for my friends and family, it is one of my preferred ways to recreate.  Just this past week a dessert I served had a guest share how it reminded them of their grandmother … connections are made and a deepening of who we are as humans, is enacted. 
Below are a few examples of my drawing with muse with food, culture and the social, offering a glimpse into the way I am recreating this summer, through engagement with art.