Sep 17, 2018
By Matthew Bains, Recreation Leadership Diploma Program Alumnus (2014) and BRM Alumnus (2017)
I am a Youth Worker for the City of New Westminster's Youth Services team. I work at the New West Youth Centre, Queensborough Community Centre, and at various sites around the city of New Westminster for special events.
A typical day for me starts just before or after 3 pm because as Youth Workers, our job does not start until youths are finished at school for the day. With youth work, every day is different – you just never know who will come to our programs and services (most of our programs are drop-in, so youths can come and go as they please). As a result, it is important for us as Youth Workers to be able to go with the flow and not be too ridged with our programs, plans, and objectives for the day. To help my coworkers and I remain flexible, the facilities that we utilize are well stocked with games, sporting equipment, amenities, and lots of physical space for us to entertain and host any number of youths. Despite our proactivity, various external forces, which are out of our control, can affect the number of youths that visit our facilities. For example, it may be midterm week in which many youths are studying, or there may be a big sporting event at one of the schools. As far as my work specialties go, I have led sports (ball hockey and basketball) and cooking programs, planned youth-focused special events, and coordinated and managed youth volunteer teams. I have also established myself as being the most feared Ping-Pong player that Queensborough has ever seen, as well as making some of the best bread pudding to grace New West…
People often ask me what I do professionally – when I tell them that I am a Youth Worker, they reply with "So, you play with kids"? While I am essentially paid to play, there is so much more to it than simply engaging with youths through games, sports, activities, and just hanging out and talking with them. It is through our recreational opportunities like basketball, ball hockey, board games, and cooking that we as Youth Workers get to build meaningful relationships with youths. This allows us to help mentor them through the challenging and vulnerable teenage years. Whether they are dealing with issues that pertain to dating, family and friends, grooming, school life, work, etc. we are there for them, regardless of whether they succeed or fail. This makes for a remarkably rewarding line of work because I get to be the positive influence and caring adult in a youth's life, which is something that not all youths have…
I have found this job to be incredibly fun and fulfilling for multiple reasons. Firstly, the staff team that I work with consists of incredible individuals. Secondly, I view the youths that I have significant relationships as 'my kids', which has made my work with them feel more impactful. Thirdly, youth work has taught me to go with the flow, helped me become a better active listener, to not judge a book by its cover, and so much more. I will always cherish these past three and a quarter years, as being a Youth Worker for the City of New Westminster has been an amazing experience. To think, my love of youth work was discovered during the Recreation Leadership Diploma Program where I interned at Britannia Community Services Centre's Teen Centre. I am very glad that I chose to get outside of my comfort zone and hometown to seize this opportunity, as it was this decision that ignited my passion for working with youth. Being in this dynamic and influential position as a Youth Worker for a number of years has now led me to pursue a career in education, where I can turn my passion into a career that still has me actively involved in fostering the positive development of our young people.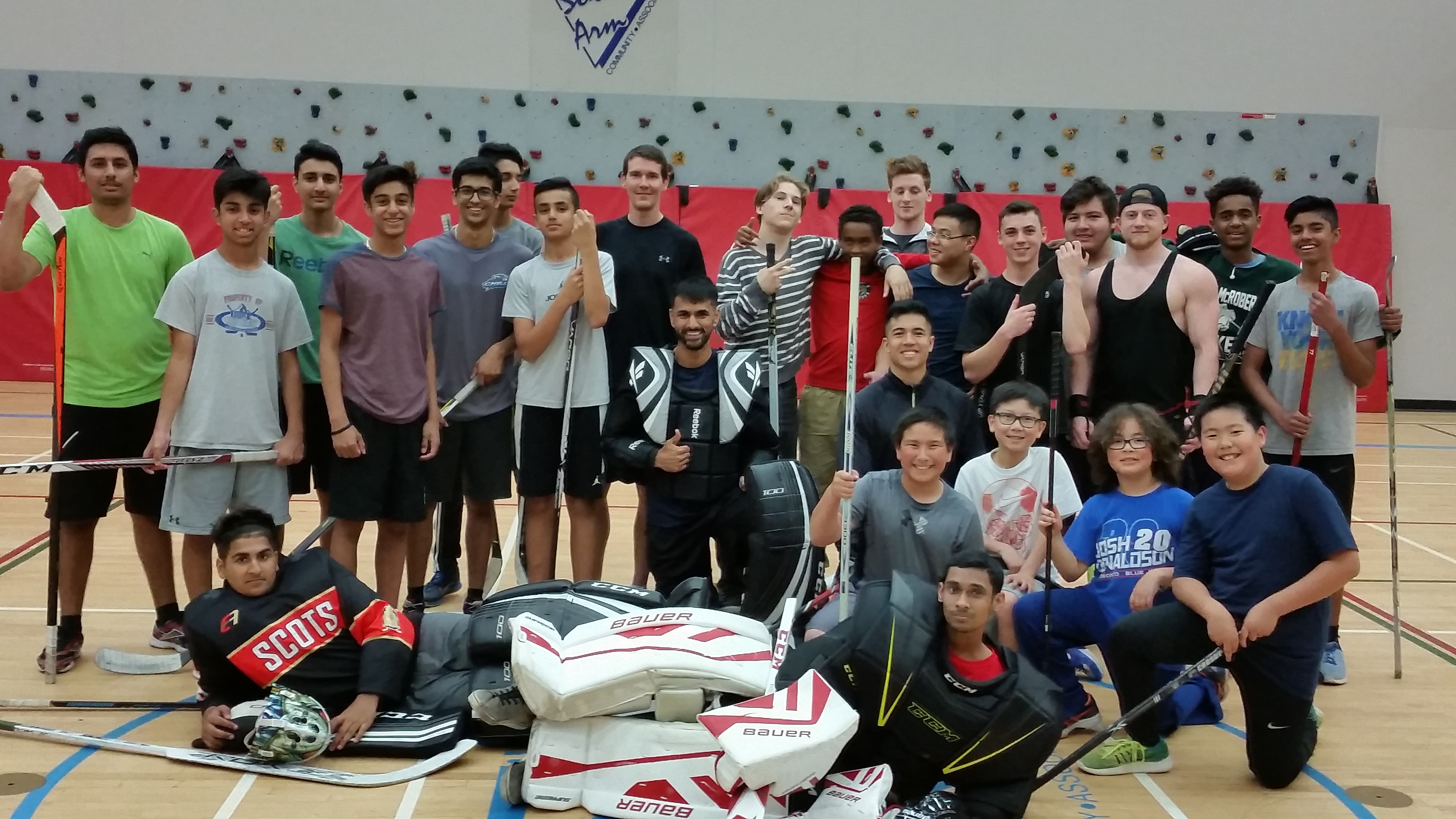 An 'away game' that I organized between my ball hockey program and my friends ball hockey program at our old community centre (I am pictured in black goalie gear in the middle of the group).