Aug 31, 2018
By Yue-Ching Cheng, Diploma Program Coordinator & Instructor
T'was the week before the beginning of school… and the hallways are buzzing with activity! Students coming to campus to get oriented, purchase textbooks, and getting their ID cards. Faculty are madly photocopying handouts and prepping lecture materials for the weeks to come.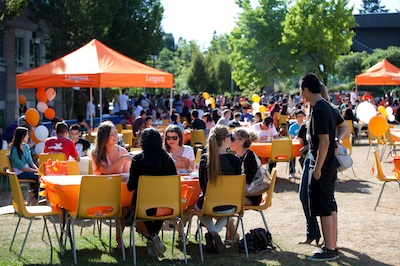 As a department, we're moving ahead with new things in the program. Physical Literacy training has been integrated into RECR 1162 with certification from Canadian Sport for Life. Also, High-5 certification and Pool Operators Level 1 certification is now an integrated part of the first-year curriculum. Students will now be leaving the first year of the program with 3 industry-recognized certifications as part of their course studies! This is in addition to the incorporation of CRM training with PefectMind that was introduced last year that will also be expanded this upcoming semester.
The semester is about to start, and for many students coming through the doors, it is a fresh start and new chapter in their lives. For me, with my fresh haircut, I wonder if this will be the semester where I am not mistaken for a student in the cafeteria line up.