Oct 25, 2018
By Alex Ngai, Recreation Leadership Diploma Program Alumnus (2015)
My name is Alex Ngai and I completed my Diploma in Recreation Leadership and I am currently working on completing my Bachelor of Recreation Management at Langara College. I've been working with youth for the past 6 years and am currently a Supervisor in our Healthy Child Development department overseeing Youth Sports and Recreation programs for the YMCA of Greater Vancouver. I also oversee the Youth Leadership Development (YLD) Program at the Langara Family YMCA.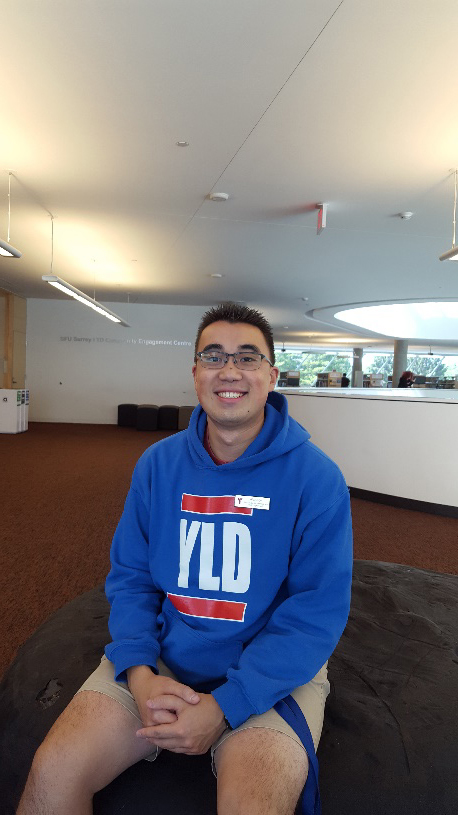 A typical day for me varies day to day. If it is required, I will help support our before and after school programs. If I am not supporting our before and after school programs, I will be in the office program planning , reaching out to partners in our community for us to run outreach programs or running direct delivery programs. I believe in living life to the fullest while being focused on passion, laughter and teamwork every day while bringing people together to strengthen the community. I believe that children and youth need to remain active through sports and I make sure that children and youth are reaching their full potential and help create opportunities for them to strive to be the best they can.

Once I week, I facilitate a Youth Leadership Development (YLD) Program where we are helping children and teens from Grades 5 – 12 develop their leadership skills through various types of engaging and fun activities or discussions. My team of facilitators foster life-skills such as social responsibility and community involvement, self-empowerment, and communication.

I've held multiple roles in my time with the YMCA and I can say that I wouldn't be in the position I am in now without going through the Recreation program at Langara. This program not only has helped me advance within the field of recreation, but has allowed me to take on more challenging and difficult roles within recreation. This program is crucial for anyone who is interested in a career in recreation.