Featured course: SCIE 1113/1114 - Science Literacy
Transferring to UBC or SFU? Want to complete a BSc? You might need SCIE 1113 or 1114.*
Students wishing to enter second year sciences at UBC or SFU in the areas listed on the side are strongly encouraged to take SCIE 1113 or 1114: Science Literacy. SCIE 1113/1114 satisfies the 3 credits for the Communications requirements (UBC) or Writing requirements (SFU) towards your Bachelor of Science.
---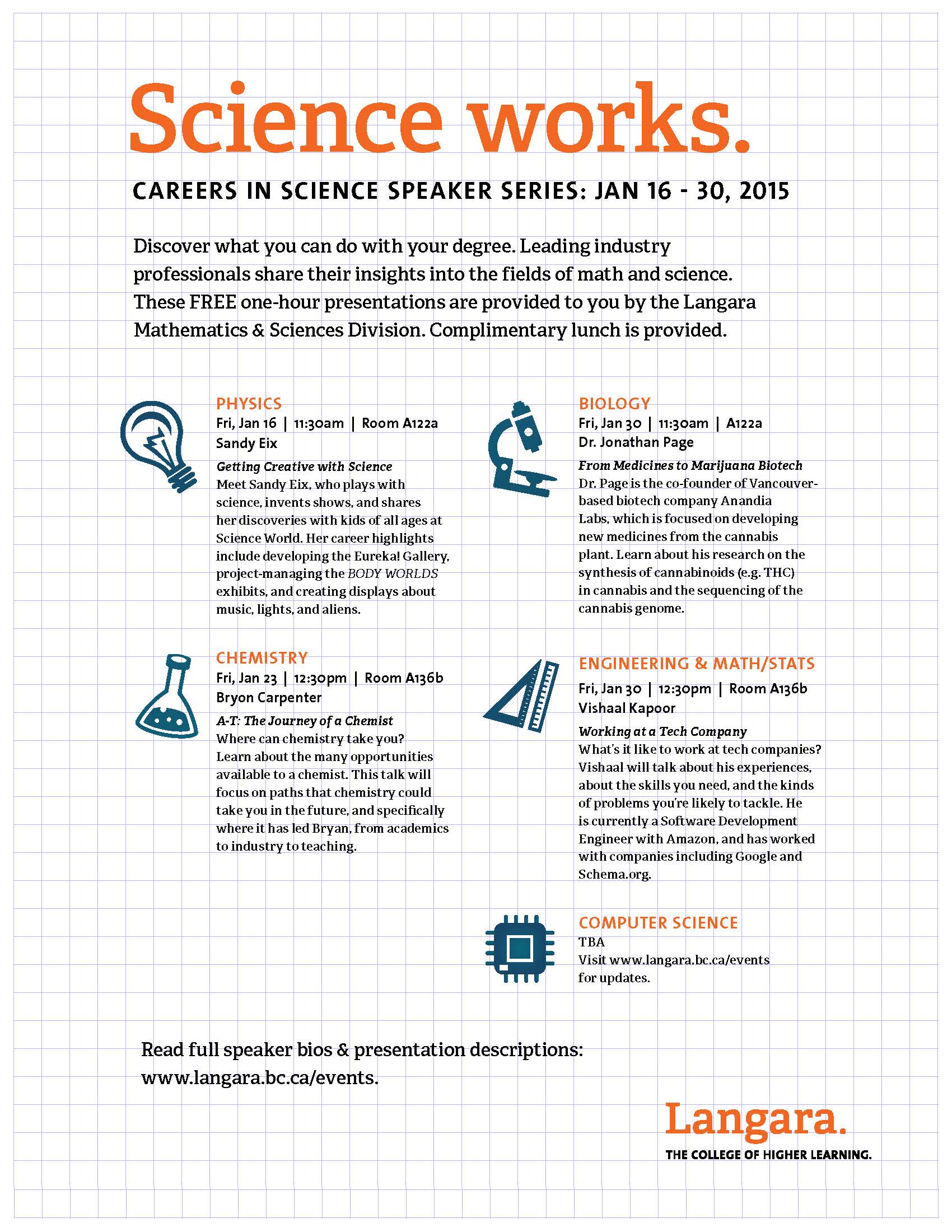 Careers in Science Speaker Series: January 16 - 30, 2015
Discover what you can do with your degree. Join us for a series of FREE one-hour lunch sessions where leading industry professionals share their insights into the fields of math and science.
Complimentary lunch will be provided.
Physics - Friday, January 16th - 11:30 am  |  Room A122a
Chemistry - Friday, January 23rd - 12:30 pm  |  Room A136b
Biology - Friday, January 30th - 11:30 am  |  Room A122a
Engineering & Math/Stats - Friday, January 30th - 12:30 pm  |  Room A136b
---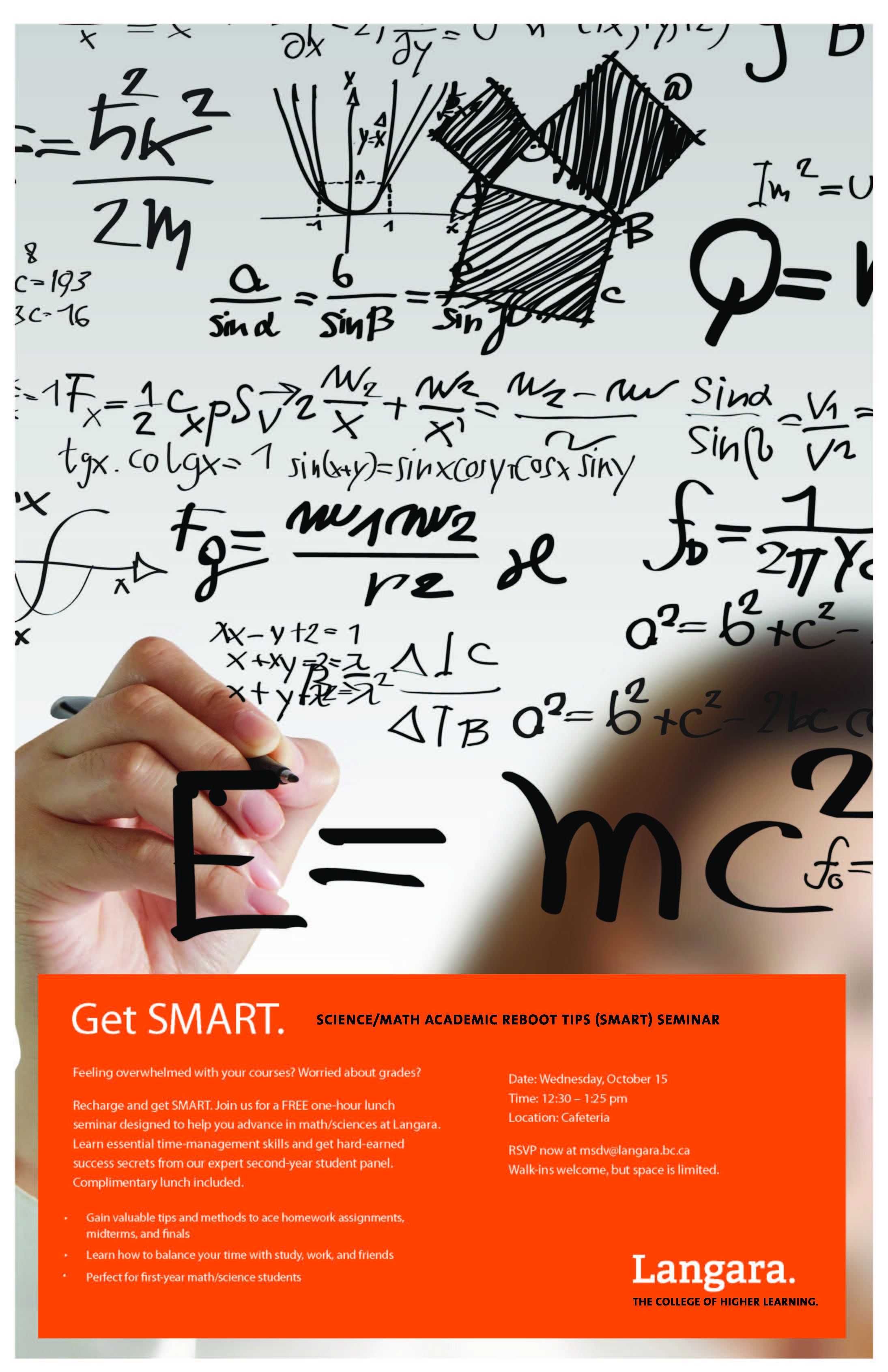 Feeling overwhelmed with your courses? Worried about grades? Recharge and get SMART. Join us for a FREE one-hour lunch seminar designed to help you advance in math/sciences at Langara. Learn essential time management skills and get hard-earned success secrets from our expert second-year student panel. Complimentary lunch included. 
Perfect for first-year math/science students.
RSVP: msdv@langara.bc.ca
---
Experience New Zealand!
Through a partnership between Langara and the University of Auckland, two seats are reserved for Langara students who apply for the programme and meet the admission requirements.