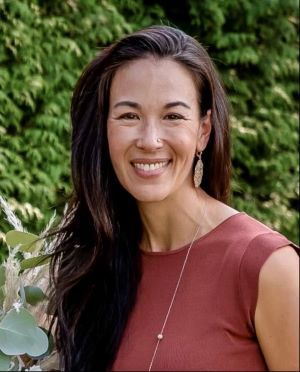 Education / Credentials
University of British Columbia, 2008, Master of Science, Human Kinetics
University of British Columbia, 2004, Bachelor of Human Kinetics, Physical Education
Canadian Society of Exercise Physiology (CSEP) Professional Fitness & Lifestyle Consultant (CESP - PFLC, now replaced by the Clinical Exercise Physiologist (CEP) certification)
National Coaching Certification Program Certification (NCCP)
Courses Taught at Langara
KINS 1100 - Biodynamics of Physical Activity; KINS 1120 - Health and Exercise Management
KINS 1131 - Systems Physiology I; KINS 1132 - Systems Physiology II
Areas of Interest
Leslie's main areas of interest are in pedagogy, specifically instructional methods, and curriculum planning and design
Teaching Experience
Leslie has over 14 years of teaching experience in Human Kinetics/Kinesiology, primarily in the fields of Anatomy & Physiology, and Health & Fitness. Leslie has taught at multiple institutions including:
Langara College
University of British Columbia
University of the Fraser Valley
Academic / College / Community / Research 
Leslie is actively involved in the Department of Kinesiology's evaluation processes and hiring committees
Engaged in community recreational program development and coaching
Leslie's Graduate research focused on the areas of:  

Children's movement skill proficiency, physical activity, education, and health
Physical activity and health assessments
Sport / Activity Background / Hobbies
Leslie is a former national level synchronized swimmer. She also enjoys going to the gym, yoga, paddle boarding, and other outdoor-based activities
Leslie is grateful to live, work, and play in the beautiful territory of the Coast Salish, including the Tsleil-Waututh and Stó:lō peoples.