The Department of Kinesiology includes a variety of instructors from different backgrounds and areas of expertise. We provide a comfortable, welcoming environment while maintaining rigourous academic standards to ensure our students succeed in their goals whether they involve University transfer, a Langara diploma or simply increased knowledge in our field.
We strive to approach teaching in a multi-faceted manner which includes traditional lecture style presentations augmented by group work, "real life" practical experience, hands on classroom and laboratory participation, and laboratory data collection and analysis sessions. We offer excellent teaching, smaller class sizes and hands-on experiential learning.
Our teaching focuses on a broad number of topics in the area of Human Movement Science and how they relate to a number of subjects including anatomy & physiology, biomechanics, growth and development, fitness training, sport psychology, health education, coaching, sport medicine, strength and conditioning, sport history and sociology of sport.
Our faculty takes pride in being knowledgeable in our respective teaching areas, with many instructors having doctoral degrees and actively researching within their area of expertise. We are also active in the community with associations including BC Sports Medicine Council, the National Coaching Certification Program, BC Parks & Recreation Association and Sport BC.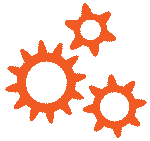 Loading...