Education, Employment, and Immigration Pathways of South Asian International Students in BC: What is going on?
Thursday, February 2, 2023  |   12:30-1:30 pm  |  T Gallery
Learn about the opportunities and challenges related to "edugration" in BC, with a focus on Langara. Along the Study-Work-Stay migration pathway, what is working and what is not working? What is needed so that more students are successful in achieving their goals? To answer these questions, Langara Geography Instructor, Jenny Francis, and her research team share findings from a survey of over 600 South Asian international students in Vancouver and Prince George, plus 60 interviews with South Asian international students and people who work with them in a professional capacity. 
SPEAKERS (left to right): 
Jenny Francis, PhD, Project Director and Langara Geography Instructor 
Teresa Brooks, MEd, Associate Director, International Student Services at Langara Global
Sehaj Preet Kaur,  Langara International Student
Koyali Burman, MA, Community Based Researcher
Prabh Sangha, BA, JD, Immigration Lawyer at LEHALLAW Corporation

---
Past Topics:
January 27, 2022: 
Spatially Exploring COVID-19 Risks in British Columbia's Neighbourhoods
The risk of contracting coronavirus varies among people and places, making some British Columbians more likely to develop or be exposed to COVID-19 than others, due to socio-economic factors, occupational hazards, personal behaviours or other factors that can become amplified when we spend time in places that may involve increased risk of transmission. To better understand this phenomenon, over the past year we have developed a vulnerability model to identify differences in COVID-19 risks across BC's neighbourhoods, visualized in a series of maps on a public-facing dashboard. Our risk maps have added important new insights to the ongoing dialogue about how to manage the COVID-19 pandemic in BC by indicating where policy and public health efforts should be focused. We have also created an interactive map that explores anticipated secondary health impacts of the pandemic. In this presentation we discuss our process for developing these models and maps, how we worked with patient partners and incorporated feedback from key informants, and some of the actions that have been informed by our interactive maps. 
SPEAKERS: 
Leah Rosenkrantz, PhD Candidate, Simon Fraser University, Geography 
Dr. Nadine Schuurman, Professor (GIScience), Simon Fraser University, Geography  
Dr. Valorie Crooks, Professor (CRC in Health Service Geographies),Simon Fraser University, Geography 
---
September 29,

 

2021  |  
More than just the 'Big One': Communicating seismic risk
The west coast of British Columbia lies on one of the most active tectonic settings in the world. And yet many of us rarely think about earthquakes, let alone how to prepare for one. In this talk, Johanna Wagstaffe shared the successes and the challenges of communicating our seismic risk from the perspective of a newsroom scientist. And while the timescales of impending disasters may seem quite different, there are interesting parallels with communicating both earthquakes and climate change to our audience.
Speaker Bio:
Johanna Wagstaffe is the meteorologist and science reporter for CBC News Network and CBC Vancouver. In addition to weather news, Wagstaffe's background in seismology and earth science has led her to cover major earthquakes, space missions, and the UN Climate Change conferences. She has hosted several award-winning CBC podcasts including: Fault Lines and 2050: Degrees of Change. She has just released her latest podcast series: Beaches and Mountains available on CBC Listen.
---
Feb 4,

 

2021  |  

Journeys Ended Here: Multispecies Geographies of Roads and "Roadkill"
Animals killed on roads occupy a peculiar place in the socio-political landscape. A combination of the mundane frequency of their deaths by automobile and the accidental nature of these deaths works to excuse and obscure the violence wrought by the everyday movement of people from one place to another. Looking at the everyday geographies of road travel and animals killed on roads helps us to comprehend a number of things including the long and seemingly innocuous history of road development, the way that human entitlement to space and landscapes can cause harm to nonhuman animal species and their habitats, and how we might respond. What are these animals owed? How might our responses to these lives and deaths shape and transform human-animal relations? 
Speaker Bio: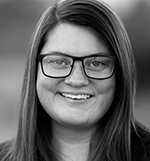 Katie Gillespie is a postdoctoral scholar in Geography at the University of Kentucky. Her work focuses on understanding the everyday geographies of violence in multispecies relationships, for instance, in the case of animals raised for food and those used in biomedical research.  
We will be giving away two copies of Dr. Gillespie's recent book, The Cow with Ear Tag #1389 (University of Chicago Press, 2018), which looks at the lives of cows in the dairy industry. 
---
Oct 7, 2020  |  All volcanoes are not equal: An overview of Canadian volcanoes, location, and risks.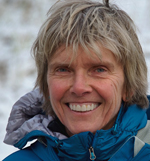 This presentation took the audience on a whirlwind tour of the Garibaldi Volcanic Belt and Cascadia Subduction Zone to explore the implications for humans of these incredible and beautiful formations.
Speaker Bio:
Dominique Weis is the Canada Research Chair in the Geochemistry of the Earth's Mantle, among other distinguished titles. Her research focuses on mantle plumes, the use of geochemical tools to resolve Indigenous-led questions regarding artifacts, and using biomonitors (eg honey, salmon) to trace metal distribution in reservoirs.
---
Oct 16  |   What you can do to reduce climate change.
The Chair of the Intergovernmental Panel on Climate once said "Every bit of warming matters. Every year matters. Every choice matters." But some choices matter more than others. This presentation will explore the different personal actions that contribute to climate change mitigation, and discuss the ways we can change our culture to help avoid the worst consequences of a warming world.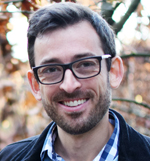 Speaker bio
Seth Wynes is a PhD student at the University of British Columbia. He studies the ways that we can mitigate climate change through personal behaviours, education and policy. His book What you can do to reduce climate change will be available in Canada starting October 29th. 
---
Feb 7, 2019  |  Climate change: What to expect, and how geography can help!
Our climate has already changed. From larger forest fires to more intense storms, communities across British Columbia are already reporting the impacts of our changing climate on people and environments. This fascinating presentation will explore the foundations of climate science, and reveal how geographers and communities are working together to reduce negative impacts and help you prepare for the changes ahead.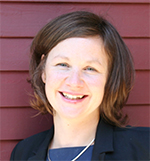 Speaker Bio:
Gillian Aubie-Vines is a social geographer and planner holding a Masters degree in Cities, Space, and Society from the London School of Economics, and has worked globally on a variety of sustainability issues related to energy, climate change, water, waste, transportation, and social justice. Gillian's career focuses on supporting local and provincial governments, First Nations, and institutions to plan for and reach their sustainability goals. She is the founder and principal of Pinna Sustainability, and a faculty member of Langara College.
---
Oct 4, 2018  |  Making room for food: The Agricultural Land Reserve and local culinary culture.
The Lower Mainland of British Columbia has a strong culinary culture that contributes economically and socially to the region. This food system is supported in part by a vibrant agricultural system that is unusual due to legislated land tenure for the industry. This talk will explore the creation of the Agricultural Land Reserve and the role it plays in supporting a diverse culinary culture grounded in fresh, local product.
Speaker description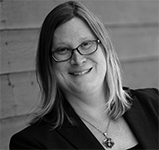 Dr. Lenore Newman is a writer and urban geographer. She holds the Canada Research Chair in Food Security and Environment at the University of the Fraser Valley, where she is Director of the Food and Agriculture Institute and Associate Professor of Geography.
Dr. Newman's book, "Speaking in Cod Tongues: A Canadian Culinary Journey" is available for purchase at Langara's bookstore.
---
About the series
"Spacing Out: Mind Expanding Talks in Geography"
Once a semester, Langara's Geography department brings distinguished academics and practitioners to share their knowledge and experience from the field. Speakers are selected from both sides of the discipline - human and physical geography. Lectures are free and open to students, faculty, staff, and the public.