Sexual Respect Ambassadors
If a student or fellow employee comes up to you and discloses they have experienced some form of sexual violence, do you know what to do?
Langara developed the Sexual Respect Ambassador Program in 2017 in order to encourage conversations about consent, to foster a safe space for disclosures, and share information about the resources available to those who have experienced sexualized violence. The Sexual Respect Ambassador program is a College-wide program, supported by the Office of Student Conduct & Academic Integrity, People and Culture, and the Sexual Violence Prevention Committee. 
This team plays a leading role in supporting culture change at Langara College and fostering an understanding of the importance of sexual violence and misconduct prevention. We would like to encourage all members of the College Community to join as a Sexual Respect Ambassador so that we may help to build a safer campus community. You can join by contact the Student Conduct & Academic Integrity Office at studentconduct@langara.ca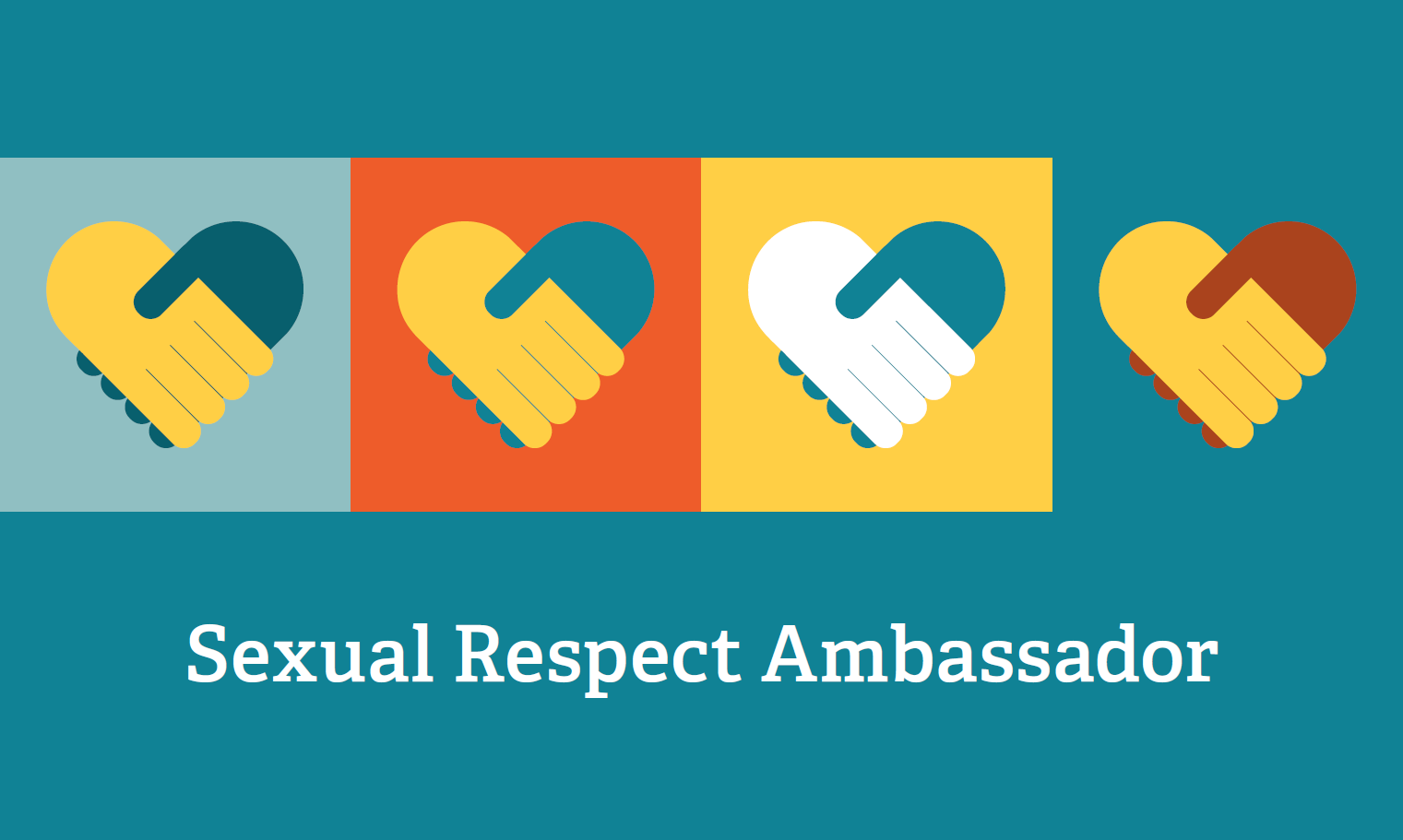 Employee Sexual Respect Ambassador Program
We are looking for volunteers who are passionate about making a difference in the College community to join the Sexual Respect Ambassador program. Ambassadors act as "go-to" resources within their departments. Ambassadors receive training in Langara Policy and the Law; Sexual Harassment from a Human Rights Perspective; Responding to Disclosures; Understanding Consent; Making Referrals; and Bystander Intervention.
By recruiting and training faculty and staff across campus for this program, the goal is to engage the broader community in this topic and to utilize existing relationships and connections to help foster a safer and caring campus community.
Details on the responsibilities, time commitment, and benefits for Ambassadors can be found HERE. 
Student Sexual Respect Ambassador Program 
We are currently looking for student volunteers for our Student Sexual Respect Ambassador Program. Sign up as a Sexual Respect Ambassador and become an advocate for a healthier and safer campus community. All current Langara students in full-time or part-time studies are eligible to join. Students are encouraged to complete the program in their own time, with workshops being offered every semester.  
To apply for the Student Sexual Respect Ambassador Program, contact studentconduct@langara.ca. 
List of Current Ambassadors
See below for a list of current employee Sexual Respect Ambassadors.
Name
Email

Alana Olson
CS Leap Instructor, Continuing Studies

aolson@langara.ca 
Alexandra Capistrano
International Student Coordinator, International Education
acapistrano@langara.ca
Ana Gupta
Instructor, Business Management and International Business
agupta@langara.ca

Anne Ferreira Shibuya


Business Analyst, Infromation Technology

aferreirashibuya@langara.ca

Azaia Windwraith
Assistant Registrar, Records, Registration, and Appeals, Registrar and Enrollment Services
awindwraith@langara.ca
Brenda Marson
Academic Manager, Continuing Studies
bmarson@langara.ca

Brittany Matuschewski


Project Coordinator, Information Technology
bmatuschewski@langara.ca
Catherine Huth 
Instructor, Criminal Justice
chuth@langara.ca
Chantal Faucher
Instructor, Criminal Justice
cfaucher@langara.ca
Claudia Chan
Department Services Assistant, Faculty of Social Sciences and Community Programs
claudiachan@langara.ca
Crystal Byun
Instructional Assistant, Pyschology
cbyun@langara.ca
Dae Backus
Program Coordinator, Continuing Studies
dbackus@langara.ca
Denise Busayong
Administrative Coordinator, Student Services
dbusayong@langara.ca
Erica Yagi
Supervisor, Registrar and Enrollment Services
eyagi@langara.ca
Erin Hagen
Student Case Coordinator, Student Conduct and Academic Integrity
ehagen@langara.ca
Harkit Dhillon
Academic Manager, Continuing Studies
hdhillon@langara.ca
Jake McCallum 
Director, Athletics & Intramurals
jmccallum@langara.ca
Jason Currier
Assistant, CS Registrar and Enrollment Services
jcurrier@langara.ca
Jennifer Brown
Library Assistant, Library Services
jbrown@langara.ca
Jennifer Cheddie
Student Case Coordinator, Student Conduct and Academic Integrity
jcheddie@lnagara.ca
Jennifer Knapp 
Coordinator, Interdisciplinary Studies
jknapp@langara.ca
Jennifer Paige


Associate Director, Domestic Marketing and Recruitment

jpaige@langara.ca

Karen Tam


Division Assistant, Social Science Community Programs
karentam@langara.ca
Katie McCallum
Development Officer, Langara College Foundation
kmccallum@langara.ca 
Kimberly Nowitsky
CS Leap Instructor, Continuing Studies
knowitsky@langara.ca 
Lara Griner
Development Officer, Faculty of Management
lgriner@langara.ca
Laurie Lowes
Instructor, Criminal Justice
llowes@langara.ca
Lealle Ruhl
Coordinator/Instructor, Peace & Conflict Studies
lruhl@langara.ca
Maggie Ross
Director, Student Conduct and Academic Integrity
maggieross@langara.ca
Makiko Yao
Medical Office Assistant, Student Health Services
makikoyao@langara.ca
Meaghan Rafferty
Library Technician, Library Services
mrafferty@langara.ca
Melissa Roberts
Department Chair, Criminal Justice
mroberts@langara.ca
Mike Smith-Cairns
Instructor, Geography 
msmithcairns@langara.ca 

Mindy Pei


Associate Registrar, Admissions & Continuing Studies
mpei@langara.ca
Mono Brown
Instructor, English
mmbrown@langara.ca
Moses Lam
CS LEAP Instructor, Continuing Studies
moseslam@langara.ca 
Niall Christie
Instructor, History & Latin
nchristie@langara.ca

Olimpia Cuesta


Department Assistant, College Advancement

ocuesta@langara.ca

Patricia Wong
Human Resources Partner, People and Culture
pwong@langara.ca
Peter So
Instructional Assistant, Indigenous Education and Services
pso@langara.ca 
Ramon Rodrigo
Executive Assistant to the Vice President, Academic Core Team
rrodrigo@langara.ca 

Riley
Department Assistant, Student Engagement

jriley@langara.ca 
Sara McIntyre
Instructor, Professional Photo Imaging
smcintyre@langara.ca 
Sarah Bell
Counsellor, Counselling
sbell@langara.ca

Seetha Kumaran


Manager, Applied Research Centre
skumaran@langara.ca
Shelley-Anne Vidal
Instructor, Co-op and Career Development
svidal@langara.ca
Stephanie Koonar
Instructor, Marketing Management
skoonar@langara.ca
Susan Sverdrup-Phillips
Instructor, Sociology 
ssverdrup@langara.ca 
Tiffany Johnstone
Instructor, English 
tjohnstone@langara.ca
Travaldo Farrington
Program Coordinator, Continuing Studies 
tfarrington@langara.ca

Yui Funayama


Senior Research Analyst, Institutional Research
yfunayama@langara.ca
Yukino Obara
Financial Aid Advisor, Registrar and Enrollment Services
yobara@langara.ca