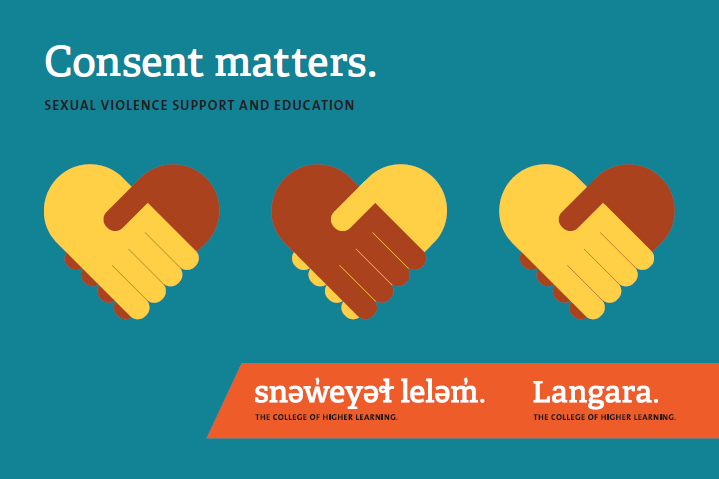 Your Feelings Are Valid
Experiences of sexualized violence may be extremely traumatic, and you may find your life being impacted on many levels (academic, in your work, your mental health, your physical health, and/or your emotional well-being).
You may find that you are experiencing a range of feelings including disbelief, denial, shock, reoccurring memories, confusion, sadness, despair, anger, outrage, anxiety, or powerlessness. There is no right or wrong way for you to feel or react – all individuals and incidents are unique. All of your feelings are valid. Remember – no one invites or deserves sexual violence.
Langara College is dedicated to ensuring that community members who have experienced sexualized violence receive the support they need. There are resources available to college community members, both on- and off-campus. Learn more by viewing the following websites below:
Here are some additional helpful resources discussing healing from trauma, and the importance of self-care: