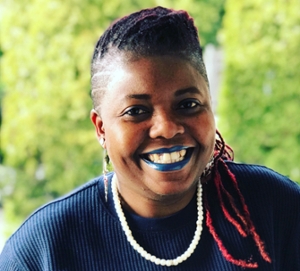 Education / Credentials
Northwestern University, 2021, Certificate in Leading Diversity, Equity, and Inclusion
Simon Fraser University, 2016, Doctor of Philosophy (PhD), Gender, Sexuality & Women's Studies
University of the West Indies, 2007, Diploma in Teacher Education (Honors), English Language
University of Hull, 2001, Master of Arts (MA), Gender and Development Studies
Courses Taught at Langara
KINS 2262 - Health, Policy and Society
Areas of Interest
Dr. Walcott-Francis is actively involved in volunteer opportunities in the Black and African Diaspora communities in the Lower Mainland. 
Primary interests are in the areas of physical activity, decolonization, anti-racism, and anti-Black racism research and advocacy.
Teaching Experience
Term Instructor, Langara College, 2018-Present
Sessional Instructor, Simon Fraser University, 2010-Present
Developed and taught courses in:
Gender, Race and the Politics of Fitness
Race, Gendered Bodies and Health
Feminism and Feminist Theories
Healthcare Systems
Global Health
Academic / College / Community / Research Involvement
Served on the Mental Health Advisory Committee, since 2019
Currently serving on the Board of the African Women's Health Services Society, based in BC. 
Host/Interviewer, "A Year Later: Connecting with snəw̓eyəɬ leləm̓ Langara College's Black Community" hosted by the Centre for Intercultural Engagement, July 2021
Worked with Black Faculty, staff, and the Centre of Intercultural Engagement to propose an Anti-Black Racism Action Plan, resulting in the creation of a position for an Intercultural Engagement Consultant with specific responsibility for, and expertise in, Anti-Black Racism
Participated as a panelist in the 2020 Intercultural Days event; the theme being "Women in Education and Leadership: First Generation Student Success"
Sport / Activity Background / Hobbies
Hiking, running, and dancing