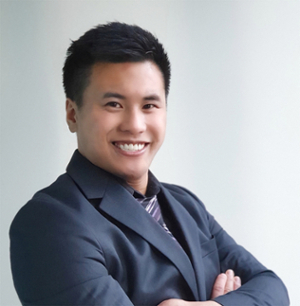 Kinesiology Diploma, Langara College (2013-2015)
Bachelor of Kinesiology, University of British Columbia (2018)
Doctor of Physiotherapy, University of Melbourne (2021)
---
What was your most memorable experience at Langara?
The day I received my acceptance letter to UBC Kinesiology to be the first person in my family's history to ever attend university and knowing it was because of the education and support that I received from Langara that made it possible. 
What are you up to now?
I am currently working as a physiotherapist at two sports medicine clinics in Melbourne specializing in elite sports performance and rehabilitation and have just finished my first year of work with the Australian Open! I also work as part of the Integrated Support Team for various local and professional sports teams and organizations around Australia. This includes looking after state, national, and professional athletes in rugby, netball, soccer, tennis, and Aussie rules football.

I also work as a community therapist with indviduals who have neurodegenerative and neurological conditions specializing in multiple sclerosis, motor neuron disease, stroke, and spinal cord injuries. In addition, I am also working with many community sport organizations to educate and develop injury prevention practices for athletes as part of a public health passion project I am leading. 
Any plans for the future?
Where to begin? I plan on completing a post-graduate degree in sports medicine and musculoskeletal physiotherapy, and also continue my work in elite sports with the goal of attending the Olympics one day! Thankfully, my degrees and qualifications are recognized worldwide, and so I am planning to live and work between Australia and Europe for the next few years working in both public and private practice settings. Education is a passion of mine, so I am also planning on becoming a part-time educator at a college or university to help inspire future generations. Who knows, I may be back at Langara one day as a teacher!
Do you have any advice for prospective and/or current students?
To prospective students: one of the best decisions I have ever made regarding my educational journey was to start it at Langara. The amount of support, belief, and quality of education that I had received from my professors not only prepared me for my transfer to university, but they also gave me the tools and critical thinking skills to excel in any situation in life.
To current students: Try to focus more on the process and not the outcomes because there may be times you are deviated from your plans, but you will realize there are many paths toward your goals. Cherish your time at Langara and take advantage of all the available services and supports for you. Make appointments to talk to your professors during office hours, attend peer tutoring/open lab sessions, engage with your classmates and teachers, and try to form friendships and study groups. Both, the Langara staff and your peers are there to help and support you! Also...do not forget to activate your registration time!