Provocateurs wanted.
Do you enjoy thinking about what others say as much as they enjoy arguing their own views?
The Langara College Department of Philosophy invites you to attend the Philosophers' Jam, a forum for the expression of provocative ideas. This dialogue series is intended for people who want to discuss ideas but whose busy lives prevent them from signing up for a credit course. 
Philosophers' Jams are free and open to all Langara faculty, staff, and students, as well as anyone in the Vancouver community. Bring a friend or colleague and see you at the next Jam session!
Philosophers' Jam Fall Upcoming Schedule 
September 30, 2021: 4-6 PM 
Speaker: Regina Rini 
Title: Social media algorithms and democratic political culture
Abstract: Our online conversations are increasingly arranged by computers. Algorithms determine which content we see and which people we interact with. Algorithms necessarily treat us as statistical objects – bundles of predictive features that can be manipulated to drive 'engagement' and ad revenue. What has been less widely appreciated is that living with algorithmically-mediated discourse may be conditioning us to also think about each other in this statistical way. Here I explore that possibility and trace its troubling implications. Can the perceived legitimacy of democracy withstand a shift from thinking about co-citizens as moral equals to one instead thinking about them as just more data? 
Format: This will be a synchronous online talk via zoom.  See below to register.
Bio: Regina is an Associate Professor in Philosophy at York University and the Canada Research Chair in Philosophy of Moral and Social Cognition. Before that, she was Assistant Professor / Faculty Fellow at the NYU Center for Bioethics, a postdoctoral research fellow in philosophy at Oxford University, and a junior research fellow of Jesus College Oxford. Her work focuses on moral agency, moral disagreement, the psychology of moral judgment, partisanship in political epistemology, and the moral status of artificial intelligence. In addition to her many peer-reviewed academic publications, she has also contributed a number of public writings intended for a more general audience.  

December 3, 2021: 3:30-5:30 PM 
Speaker: Maya Goldenberg
Title: Rethinking Vaccine Hesitancy
Abstract: Because vaccine hesitancy has been framed as a problem of public misunderstanding of science, vaccine outreach has focused on educating the misguided publics. Where efforts to change vaccine attitudes have failed, cynicism has bred the harsher view that the publics are anti-science and anti-expertise. Yet research into science and the publics lends strong support to the view that public attitudes regarding scientific claims turn crucially on epistemic trust rather than familiarity with science itself. It follows that it is poor trust in the expert sources that engender vaccine hesitancy. This consideration redraws the lines of responsibility, where vaccine hesitancy signals a problem with scientific governance rather than a problem with the wayward publics. In order to improve vaccine communications, we should focus on building that trust rather than educating the misinformed publics or puzzling over the moral and epistemic failings of the publics. Doing this does not discount that public health agencies have the science on their sides. It does mean recognizing that the best science is not enough to ensure public uptake of health recommendations.
Format: This will be a synchronous online talk via zoom.  See below to register.

Bio: Maya is an Associate Professor in Philosophy at Guelph University. Her research addresses the fundamental epistemic question, "How do we know what to believe?" (or when are knowledge claims justified) in health care. Her past work has addressed this question in the pressing context of evidence-based medicine, the decision making framework that relies on clinical trial evidence (especially randomized controlled trials) to inform individual patient care. More recently, she has written on vaccine hesitancy.
February 3, 2022: 6-7:30 PM 
Speaker: Jonathan Fuller
Topic: Explaining and Intervening in Epidemics
Abstract: forthcoming
Format: This will be a synchronous online talk via zoom. 

Bio: Jonathan is an Assistant Professor in History and Philosophy of Science at the University of Pittsburgh. His research focuses on the philosophy of medicine.  He is currently working on the problem of what general attitude we should take towards the results of biomedical and clinical research, as well as the historical-philosophical question of what makes scientific medicine today fundamentally the same compared to scientific medicine a hundred years ago – and what makes it fundamentally different.  He has also worked and published on a range of topics related to covid-19, the metaphysics and classification of contemporary diseases, the modelling of diseases and medical interventions, causal inference, and the philosophy of psychiatry, among other topics.
Register Below and access the zoom meeting here.
Meeting ID: 679 5204 9442
Passcode: 989218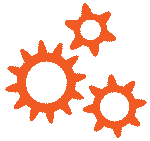 Loading...