Dec 1, 2011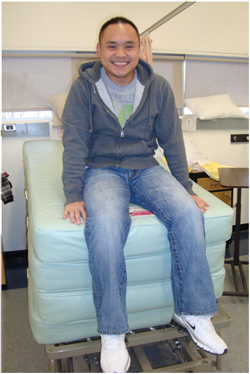 The Langara Nursing Education Resource Centre (NERC) recently upgraded their beds and were able to donate a total of 26 beds and mattresses to the Rotary World Help Network. Thank you to Tristan Fabian and Pat Woods for organizing this generous donation to a country in need. Below is an excerpt from the Rotary website. www. http://www.rwhn.org/about.htm
There's a wealth of equipment and supplies no longer in use in British Columbia . These materials can be of great use to foreign countries in need of medical and educational supplies. Rotary volunteers throughout British Columbia gather, sort, repair, pack, inventory, and prepare the donated equipment and supplies for shipping. Acting as one central clearing-house makes the collection of usable materials donor-friendly. Basically, the Rotary Network acts as a world-wide recycling depot.
They gather the goods for the shipments from hospitals, health care and educational facilities, and various community-minded organizations. To ensure goods reach their intended destination, arrangements are made with a local Rotary Club to act as recipient and distributor of the goods in the receiving country.
Hospitals are built but can't open because they lack beds, supplies and medical equipment. Rotary shipments have made it possible for many hospitals around the world to serve the people of their community. Rotary accepts medical supplies and equipment ranging from bandages and thermometers to operating tables and wheelchairs.