Celebrating Distinguished Service
Emeritus is Latin for "those having merited discharge by service". It is an honourary title conferred to retiring or retired faculty members and professional staff to recognize their distinguished service to an organization.
Langara College introduced the Emeritus/Emerita Designation Policy in 2013. 
The 2023 Emeritus Award recipients will be recognized during this year's Convocation, June 13-15. The names of the recipients will be published here at that time. 
2022 Emeritus Award Recipients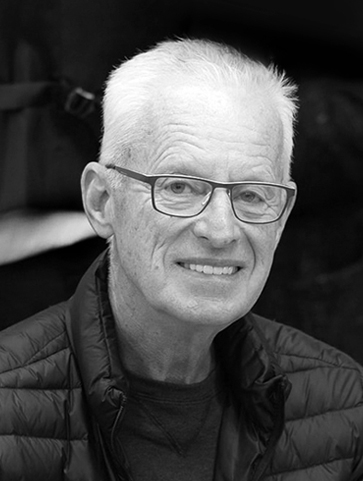 In September 2021, Kinesiology instructor, Dr. Harry Lendvoy marked the 50th year of his teaching journey prior to his retirement. Instrumental in course development in the Kinesiology Department, Harry taught more than 12,000 students, and was the Head Coach of the Falcon's men's soccer team from 1973 - 1979. He was a founding Board Member of SportMed BC, and created the BC Sports First Aid Program. Harry was both a Master Course Conductor and a Learning Facilitator for the National Coaching Certification Program, providing coaches across BC with education tools and resources for more than 30 years.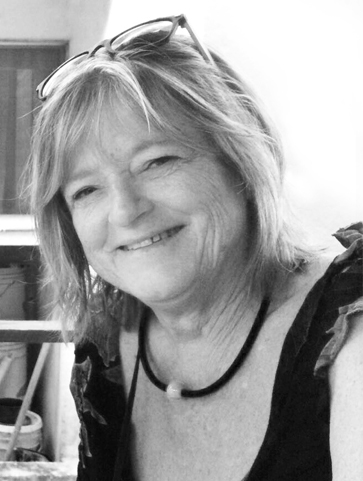 Patty Moore's dynamism as a feminist visionary, educator, and activist resulted in the creation of Langara's Diploma in Arts & Science (Women's Studies) in 1990, unrivaled in Western Canada. Patty, now retired, was the Coordinator of Women's Studies from 1990-2015. Her administrative savvy earned her the role of Chair of the Interdisciplinary Studies Department, where Patty also taught Canadian Studies and Peace and Conflict Studies. Patty co-edited The Journal Project: Dialogues and Conversations inside Women's Studies (1995), with fellow instructor and their students, which is still in print today. Patty's personal warmth and friendly determination made her a well-loved and trusted Langaran among colleagues and students alike.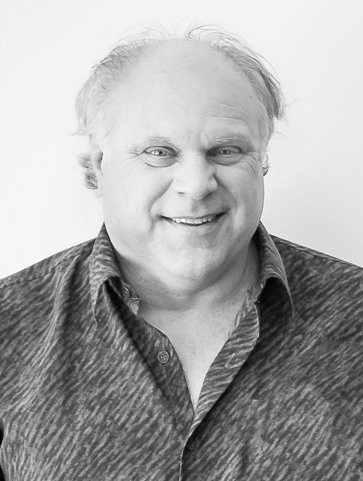 After 30 years of teaching at Langara, Dr. Frank Williams retired in 2021. During his tenure he served terms as Chair of both the Biology and Interdisciplinary Studies Departments, Coordinator of Environmental Studies, and Coordinator of Canadian Studies. Using his expertise in ecology, Frank worked collaboratively with colleagues to create programs in environmental studies, including several environmental studies-focused credentials and a field school excursion to the Pacific Rim region of Vancouver Island. He developed and led numerous interdisciplinary field schools, including Fraser River Studies, Haida Gwaii Studies, and two field schools in Thailand. Frank served on the Academic Plan Action Group (APAG) for environmental, financial, and social sustainability and the Langara Faculty Association (LFA) Executive. As an advocate of good environmental practices, Frank also served as a Board Member of Byrne Creek Streamkeepers Society.
2021 Emeritus Award Recipients
2020 Emeritus Award Recipients

Barbara Binns is a retired Langara Instructor and Coordinator in the Interdisciplinary Studies Department (1988-2006) teaching in Women's Studies and Canadian Studies. Born in Jamaica, she trained as a nurse in England and immigrated to Canada in 1965 to take a nursing position in the Union Hospital in Moose Jaw, Saskatchewan. Barbara earned an undergraduate degree from the University of Saskatchewan followed by graduate degrees in Social Work and Education from the University of British Columbia. Barbara spent most of her life actively engaged in activities/issues related to human rights, social justice, and community and international development, working with diverse local, national, and international organizations, agencies, and groups within and outside of Canada. 
The diversity of her experiences within Canada, Papua New Guinea, and Southern Africa was evident in her ability to inspire students and colleagues at the College. An outstanding instructor, Barbara has received many awards and accolades for her work in the community, including the inaugural Rosemary Brown Award for Women in 2005, and the Federal Government International Development Education Award in 1994. She served as an Election Observer at the 1994 South African General Election ( i.e. end of the Apartheid political system in South Africa) and was recently honoured as a 49 Langaran. Barbara has maintained close ties to Langara and is a beloved elder and mentor to many.

Lynn Carter is well known at Langara College for her superior leadership – in teaching, in curriculum development, and in policy development. Lynn was also a vital and contributing member of the broader social services community and maintained excellent connections so she could provide Integrated Experiential Learning opportunities for her students in the community. Lynn served as president of the Greater Vancouver Community Services Society for many years. She was also instrumental in the development of a regulatory system for the social work profession in British Columbia and chaired the Board of Registration for Social Workers. In her role as President of the Langara Faculty Association, Lynn was the epitome of professionalism, dedication, and honesty.
Duncan McCallum
Director Emeritum, Athletics, and Faculty Emeritum, Kinesiology

Duncan was the men's basketball coach at Langara College (formerly Vancouver Community College) from 1970 to 1991. He was the institution's first, and longest serving, Director of Athletics, a title he held from 1970 until retirement in 1994. During that time, he led ten BC Championship teams to the CCAA Championships. He ran one of the most successful and decorated athletic programs in the Province and one of the top college athletic programs in Canada. In 1999, the British Columbia Colleges' Athletic Association (BCCAA) named the CCAA Duncan McCallum Men's Basketball Fairplay Award after him for his many years of dedication to college basketball in Canada. Duncan also spent time in the classroom and was an instructor in the Kinesiology (formerly Human Performance) Department throughout his tenure at the College.
2019 Emeritus Award Recipients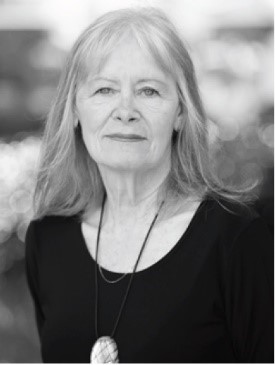 Deanna Douglas became Langara's first Bursar when the College gained independence in 1994. She was instrumental in developing Langara's first administrative team. Working collaboratively within the organization, Deanna's expertise in financial planning and monitoring led Langara to a strong position of financial sustainability with a foundation for future growth. She was a key player in the development of the 25-year campus masterplan. Prior to retirement in 2013, Deanna held the positions of Vice-President, Administration & Finance, and Vice President, Enrolment Management.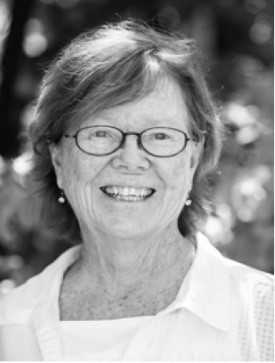 Throughout Cheryl McKeeman's 37 years of service, she was instrumental in shaping the Langara Faculty Association, championing the rights of students, and mentoring successors. She developed and taught courses in statistics and mathematics and incorporated applied data analysis and real-life data-collection projects to ensure students became informed consumers of data.  Cheryl played a foundational role in building and maintaining a culture of collegiality, cooperation, and collaboration amongst faculty and management at Langara.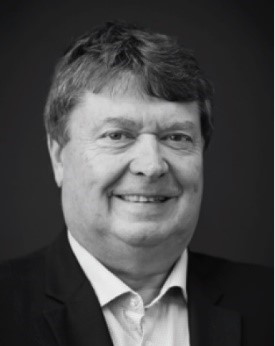 Peter Norwood is an innovative and engaged educator who helped expand Langara's degree offerings by spearheading the creation of the Bachelor of Business Administration. He was the first Department Chair of the Langara School of Management. Peter also guided the development of Langara's curriculum to support Chartered Professional Accountant (CPA) Canada's Advanced Certificate in Accounting and Finance. He is the recipient of the CPA Canada Volunteer Award, the Ritchie McCloy Award for Volunteerism, and Langara's Leadership Excellence Award.
2018 Emeritus Award Recipients
Frances Grunberg is a recognized expert in the field of child abuse and neglect in BC and beyond. She has led the Child Abuse Team in Vancouver, the Child Protection Consultation Service, and the development of the Risk Assessment Model commissioned by the Ministry for Children and Families. Frances has also consulted for UNICEF on violence against women and children in Sierra Leone. In addition to her widely recognized work on child maltreatment, Frances has worked on the development of curriculum at Langara, both in the Department of Social Service and as the leader in developing Langara's new Diploma in Gerontology.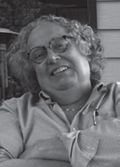 Scott Plear was a faculty member in the Department of Fine Arts from 1986 to 2013. Throughout this time, he served as both Department and Division Chair while continuing to work professionally as a painter. Scott is known for teaching and mentoring his colleagues and always offering generous encouragement, advice, and support. Scott's generosity is reflected in his willingness to loan and donate his art work to the college. Langara is fortunate to have these canvases to enhance the campus and inspire future artists. Scott was elected to the Royal Canadian Academy of Arts in 2004 and his work has been exhibited internationally at the Eva Cohn Gallery in Chicago, the British Columbia House in England, and the Mobile International Artists' Workshop Exhibit in Zambia.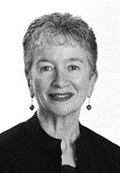 Barbara Wuhrer started her career in post secondary education in 1976 and came to Langara in 1984 when the College was still part of Vancouver Community College (VCC). In the 42 years that she's worked in higher education, Barbara has made significant contributions as an instructor in multiple departments including Langara's School of Management and the Department of Computing Science and Information Systems. Barbara received professional recognition for her work in pioneering initiatives to develop and implement new systems for online, mixed mode, and in-class course delivery. She also worked as Project Manager for the Educational Technology Department and Langara's School of Management to implement software College-wide.
2017 Emeritus Award Recipients
2016 Emeritus Award Recipients
2015 Emeritus Award Recipients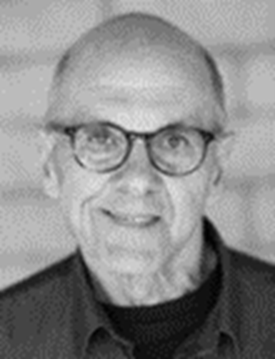 Alister Browne was an instructor in the Philosophy Department from 1987 to 2005, serving two six-year terms as Department Chair. He has given eleven talks in the Langara Community Lecture Series, authored course materials still in use by the Philosophy Department, and articulated two courses (Biomedical Ethics & Critical Thinking and Business Ethics) that are requirements in the Langara School of Management and Langara School of Nursing. 
Browne's contributions to the Philosophy and Bioethics communities are profound, with 54 peer-reviewed publications. From 1995-2003, while at UBC, he served as Director of UBC's Division of Health Care Ethics, and subsequently as the Ethics Theme Director of the Medical School, then retired as a Clinical Professor in 2013. He has served on Ethics Committees of several area hospitals for over 30 years and as a Board Member of the BC Civil Liberties Association.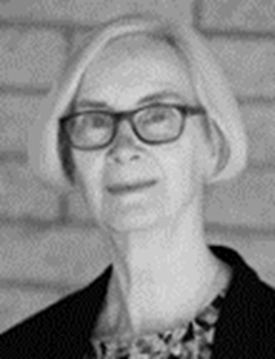 Cynthia Flood began her academic career at Langara College as an instructor in the English Department in 1971, until retiring in 2001. She served as Coordinator of the Women's Studies Department and as Assistant Chair in the English Department, as well as a Board Member on the Langara Faculty Association. Throughout her career she was an unfailingly supportive colleague, especially of junior faculty, demonstrating remarkable leadership within the College. 
While teaching, Flood established her writing career, publishing the story collections The Animals In Their Elements and My Father Took A Cake To France. Her novel Making A Stone of The Heart, plus more short fiction, The English Stories and the most recent Red Girl Rat Boy, have appeared since her retirement, garnering much praise and several literary awards. In addition to her literary and academic contributions, Flood's work as a political activist in the women's movement, unions, and anti-war organizations has been notable.

Abbe Nielsen was a popular accounting instructor in Langara's Business Administration Department from 1989 until she retired in 2012. In 1997, she became the Department Chair, guiding the department through a period of significant growth and change by building consensus and recruiting exceptional new Langara instructors and staff. In retirement, she continues to serve the School of Management as an informal but active advisor to the current leadership team. Prior to Langara she was an instructor at both UBC and BCIT. 
Nielsen also has considerable experience working with and volunteering for not-for-profit and cooperative organizations She is a former President of the Board of Directors at REACH Community Health Centre and was appointed to the first Board of Directors of what is now known as the Vancouver Coastal Health Authority. Currently, Nielsen is the Treasurer of the RainCity Housing and Support Society.
2014 Emeritus Award Recipients
Dr. JJ Denholm
Principal Emeritus, Vancouver Community College, Vancouver Campus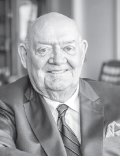 James Johnstone Denholm was the Principal of Vancouver Community College's Langara campus from 1972 to 1988. He provided strong consistent leadership at a time when the BC college system was in flux. Under his steady hand, Langara became a significant player in BC's post-secondary education system. 
Dr. Denholm believes that the world will step aside for those who know where they are going. He is proud of the contribution he has made to the development of Langara's exceptional learning environment and quality programming that continues to meet the needs of the community.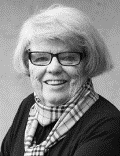 Patricia McKenzie served as an instructor and department chair in the Early Childhood Education (ECE) department from 1979 to 1998. Patricia was instrumental in the cutting-edge design of a double intake system and the Early Childhood Special Education Program. Her work led to innovations that set the Langara ECE program apart from others, innovations that continue to attract students today. She was a passionate teacher and a mentor to many of the current instructors. As an active volunteer in the community, she developed programs and supported non-profit organizations that continue to enrich the lives of many. Patricia passed away peacefully in 2017, but will always be remembered for her dedication and commitment to early childhood education, and as a strong advocate for services for children and families in our community.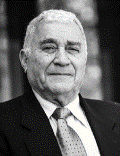 Norman Olenick is a Langara Kinesiology pioneer. He served as the department chair when it was still known as the Department of Physical Education and Recreation. During his tenure, he implemented the Recreation Leadership Diploma Program, the first two-year diploma in the field offered by a BC college; helped expand academic transfer courses and diplomas; and assisted in the development of Langara's Athletics and Intramurals programs. 
In 2013, the Kinesiology Faculty Leadership Scholarship was established in Norm's honour. A volunteer with several provincial and national organizations, he has received several awards for his contributions, including the Queen Elizabeth Silver Jubilee Medal in 2013.
2013 Emeritus Award Recipients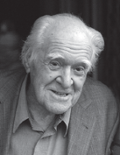 Antony Holland, one of Canada's most acclaimed actors, was the founder of Langara's nationally-recognized theatre arts program, Theatre Arts at Studio 58. Holland officially retired in 1985, but continued to support Studio 58 operations by acting, directing, and mentoring students until he passed on in 2015. In his exceptional career he earned three Jessie Richardson Theatre Awards (two for Best Performance as a Lead Actor and Lifetime Achievement distinction), the Sam Payne Award for Humanity, Integrity and Encouragement of New Talent, and the Union of BC Performers Award of Excellence. Holland was an inductee of the BC Entertainment Hall of Fame, and was named as a member of the Order of Canada in 2014.

Holmwood is a Langara pioneer. He recognized the potential of technology to positively shape pedagogy. His vision was instrumental in founding Langara's Educational Technology Department and the delivery the College's first online science course. While at Langara, he served for two terms as Chair of the Biology Department and as Divisional Chair for Math and Science. Holmwood is the recipient of the ACCC Teaching Excellence Award (1997-98) as well as the Canadian Council for the Advancement of Education's Canadian Community College Professor of the Year Award (1998).
Doug Soo
Dean Emeritus, Continuing Studies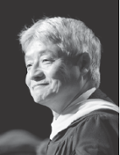 Doug Soo was Langara's first Dean of Continuing Studies. During the 16 years he was at the helm of Continuing Studies, the division grew to become one of the largest and most successful providers of adult education in BC. A well-known educator and community builder, he served on the boards and committees of a variety of organizations, including the United Way of the Lower Mainland, the Canadian Cancer Society, Crisis Centre BC, and Vancity Credit Union. He was awarded the 125th Anniversary of the Confederation of Canada Commemorative Medal for Service to the Community, and was named an Honorary Life Member by the Association for Community Education in BC in 1994. Soo passed away suddenly in 2014 doing what he loved, hiking on Grouse Mountain with friends.