Celebrating Distinguished Service
Emeritus is Latin for "those having merited discharge by service". It is an honourary title conferred to retiring or retired faculty members and professional staff to recognize their distinguished service to an organization.
Langara College introduced the Emeritus/Emerita Designation Policy in 2013 and is proud to announce the following 2021 and 2020 Emeritus/Emerita Award Recipients for their outstanding contribution to teaching, research, service, or leadership. These awards are usually presented to recipients at Convocation. This year, we interviewed the 2021 and the 2020 Emeritum Award recipients.
View the 2021 Emeritum Award Recipients video here.
View the 2020 Emeritum Award Recipients video here.
2021 Emeritus/Emerita Award Recipients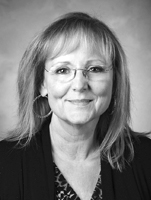 Wendy Lannard
Director Emerita, Facilities
Beginning her career at the College in 1977, Wendy accelerated through many leadership opportunities within the Facilities Department, until she became the Director in 2012. During her illustrious 40-year career at the College, Wendy was instrumental in helping Langara grow into the remarkable institution that it is today. Wendy championed many projects related to all aspects of the Langara community. She played an invaluable role in leading the construction and opening of the LSU and C Building in 2010 and the Science and Technology Building in 2016, both of which were awarded LEED® (Leadership in Energy and Environmental Design) Canada Gold Status. In 2011, Wendy received the Langara Service Excellence Award recognizing her exceptional support and service to the College. After retirement in 2017, Wendy has been working closely with the College as a consultant, spearheading the development of Langara's new Campus Master Plan which recently received rezoning approval from the City.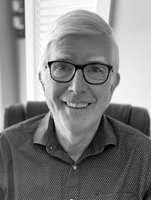 Gordon McFarlane
Faculty Emeritus, School Of Management
Gordon McFarlane retired in 2012 from the School of Management. During his 15 years at Langara, he was an instructor, coordinator, department chair, and project leader for the Bachelor of Business Administration (BBA) degree program.
Gordon was raised in Glasgow, Scotland, and educated at the University of Strathclyde where he graduated with a BA (Hons) in Marketing & Economics and an MSc in International Marketing. After marrying in 1980, he emigrated to BC where he worked at BC Tel (Telus) for 17 years. While in business, Gordon always had a part-time teaching career, teaching in the evenings and on Saturdays. He accumulated 39 years of part-time and full-time teaching in post-secondary education throughout various colleges and universities in Scotland and BC. Gordon had an incredible passion for teaching, which along with his Scottish accent and quick sense of humour, made him a very popular instructor.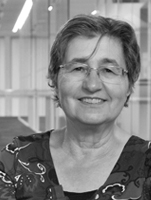 Dr. Rachel Mines
Faculty Emerita, English
Dr. Rachel Mines began working at the Langara Library in the late 1970s. She graduated from the Library Technician Program in 1984, and then worked at UBC while completing her BA and MA in English. After obtaining her PhD from King's College London (UK), Rachel taught in Langara's English Department from 2002 until she retired in 2020.
In 2016, Rachel developed and taught the two-semester course "Writing Lives: The Holocaust Survivor Memoir Project." The course partnered Langara students with local Holocaust survivors to write their memoirs. "Writing Lives" has since been revised for survivors of BC's residential schools.
As well as publishing articles, Rachel has spoken on Holocaust-related themes through the Langara Lecture Series and elsewhere. Her translations of Yiddish short fiction have appeared online and in print, and her ground-breaking book, The Rivals and Other Stories by Jonah Rosenfeld, was published by Syracuse University Press in 2020.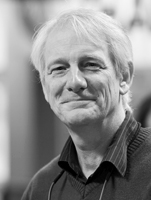 Dr. John Russell
Faculty Emeritum, Philosophy
As Chair of the Philosophy Department, Dr. John Russell has demonstrated that philosophy is relevant and practical to people's lives. From serving as the Chair for the Research Ethics Board to co-founding the Philosophers' Jam to co-creating the Diploma in Applied Social Sciences and Humanities (DASSH) Program, his passion for philosophy has extended beyond the classroom into our community.
He has published extensively on questions related to sport and values, and was awarded the Warren P. Fraleigh Distinguished Scholar Award for the Philosophy of Sport. He was also the editor for the Journal of the Philosophy of Sport. In consultation with the Faculty of Nursing, John carefully developed a biomedical ethics philosophy course within the Bachelor of Science in Nursing.
John was also awarded the inaugural Langara Scholarly Excellence Award. His leadership has had a remarkable impact upon the College.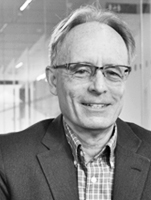 Dr. Jeffrey Webster
Faculty Emeritus, Psychology
Dr. Jeffrey Webster retired from the Psychology Department after teaching and researching for 35 years. He mentored Langara research methods students, who often won the Allen Cup, awarded for the best research paper, and served as an informal mentor to several doctoral students from international locations. Jeffrey was a founding member of the Langara Research Ethics Board and frequently presented at both Scholarly Activities Day and Langara Community Talks. He developed three research questionnaires which are frequently used around the world and have been translated into more than 20 languages. He has published over 60 peer reviewed articles, including two edited books, and has presented over 60 times at international conferences.
His work has received several honours/awards, including an Endowed Visiting Chair in Gerontology position and the 2019 Langara Scholarly Excellence Award.
2020 Emeritus/Emerita Award Recipients

Barbara Binns
Faculty Emeritum, Interdisciplinary Studies
Barbara Binns is a retired Langara Instructor and Coordinator in the Interdisciplinary Studies Department (1988-2006) teaching in Women's Studies and Canadian Studies. Born in Jamaica, she trained as a nurse in England and immigrated to Canada in 1965 to take a nursing position in the Union Hospital in Moose Jaw, Saskatchewan. Barbara earned an undergraduate degree from the University of Saskatchewan followed by graduate degrees in Social Work and Education from the University of British Columbia. Barbara spent most of her life actively engaged in activities/issues related to human rights, social justice, and community and international development, working with diverse local, national, and international organizations, agencies, and groups within and outside of Canada. 
The diversity of her experiences within Canada, Papua New Guinea, and Southern Africa was evident in her ability to inspire students and colleagues at the College. An outstanding instructor, Barbara has received many awards and accolades for her work in the community, including the inaugural Rosemary Brown Award for Women in 2005, and the Federal Government International Development Education Award in 1994. She served as an Election Observer at the 1994 South African General Election ( i.e. end of the Apartheid political system in South Africa) and was recently honoured as a 49 Langaran. Barbara has maintained close ties to Langara and is a beloved elder and mentor to many.


Lynn Carter
Faculty Emerita, Social Services
Lynn Carter is well known at Langara College for her superior leadership – in teaching, in curriculum development, and in policy development. Lynn was also a vital and contributing member of the broader social services community and maintained excellent connections so she could provide Integrated Experiential Learning opportunities for her students in the community. Lynn served as president of the Greater Vancouver Community Services Society for many years. She was also instrumental in the development of a regulatory system for the social work profession in British Columbia and chaired the Board of Registration for Social Workers. In her role as President of the Langara Faculty Association, Lynn was the epitome of professionalism, dedication, and honesty.


Duncan McCallum
Director Emeritum, Athletics and Faculty Emeritum, Kinesiology
Duncan was the men's basketball coach at Langara College (formerly Vancouver Community College) from 1970 to 1991. He was the institution's first, and longest serving, Director of Athletics, a title he held from 1970 until retirement in 1994. During that time, he led ten BC Championship teams to the CCAA Championships. He ran one of the most successful and decorated athletic programs in the Province and one of the top college athletic programs in Canada. In 1999, the British Columbia Colleges' Athletic Association (BCCAA) named the CCAA Duncan McCallum Men's Basketball Fairplay Award after him for his many years of dedication to college basketball in Canada. Duncan also spent time in the classroom and was an instructor in the Kinesiology (formerly Human Performance) Department throughout his tenure at the College.
2013-2019 Award Recipients
Please click here for a complete list of the Emeritus/Emerita designated between 2013-2019.
Nominations for the 2022 Emeritus Program
Nominations may be initiated by any employee or other appropriate group or individual and should be submitted via the online form (normally open for submissions around November to mid-February every year). Designations will be formally conferred at the College's annual Convocation ceremony. Those nominated but not recognized may be nominated again in the following year albeit with a new and complete nomination package. The Emeritus/Emerita Designation Policy (B1007) can be found on the Langara website.
If you have any questions about the nomination process, please email the Office of the Vice-President, Academic.