Academic Plan Action Groups (APAGs)
Since the development of the Academic Plan in 2014, five Academic Plan Action Groups (APAGs) were formed to work on various projects related to their respective priorities. Each year the activities of these action groups are celebrated at the annual APAG Mini-Conference.
2018 Langara Academic Plan Mini-Conference - more details coming soon!
Programming, curriculum, and teaching form the core of the College and underlie the following five priorities of the Action Groups:
Learning and Teaching
Student Support
Aboriginal Initiatives
International Initiatives
Sustainability
The Academic Plan at Langara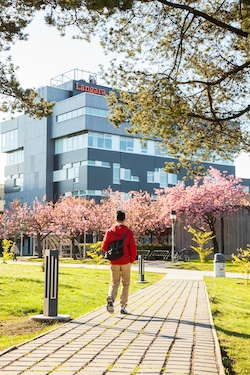 Academic plans have become a powerful and important tool in the integrated planning process of many post-secondary institutions, reflecting the values of the institution as well as setting out direction for the development of learning experiences and pathways, technology strategies, and community collaborations. Under the guidance of the College's Academic Planning Committee, the Academic Plan for Langara addresses transitions happening within PSE in British Columbia and Canada and outlines strategies for five years that center on delivering high quality, relevant, and valuable programming.
To assist with the planning process the College engaged consultant Glenn Harris from Harris-Gray Associates Corp., whose wealth of experience in Canadian post-secondary education was a valuable resource. Faculty, staff, and students were actively consulted through focus group work, and were invited to provide input and feedback electronically. Langara's Academic Plan was implemented in mid-2014.
You can download a pdf of the Langara College Academic Plan 2014-2019 here.