Our goal is for students to engage with art and architecture within the historical contexts of politics, economics and culture. We help students to become aware of visual images in our world, developing the necessary skills to critically interpret the images they encounter on a daily basis. Our faculty is active in art travel programs, curating, researching and writing. We are involved with the Vancouver art community and public art on a number of levels.
All Art History courses carry university transfer credit and are a major component of a degree in the arts and humanities and other specialized degrees. Art History offers support courses for a number of programs at Langara College including: Fine Arts, Design Formation, Professional Photo-Imaging, Classical Studies, Asian Studies, Latin American Studies, Women Studies, Aboriginal Studies.
Featured course
Introduction to Museum and Curatorial Studies 
AHIS 1120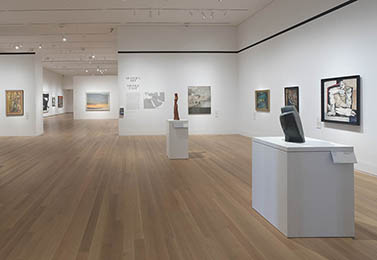 Introduction to Museum and Curatorial Studies examines galleries and museums as complex social and cultural institutions that collect, display, and interpret objects for diverse audiences. This course is designed to familiarize students with the history, theory and practice of curating in art, history, anthropology, and interdisciplinary galleries and museums.Classes will be complemented by field trips to museums, galleries, and heritage sites that will provide the tools to think critically about issues of voice, authority & ownership.

Careers
Careers with a background in art history include:
Professional Artist
Photographer
Designer
Art Dealer
Art Director (film and TV)
Art Restorer
Architect
Urban Planner
Positions in museums and public and commercial art galleries