Tools and guides
The following guidelines help define and build our brand: 
The following are only used for official ceremonies and specific documents:
---
Langara logo request form
Our logos are a visual representation of our college – a bold, vibrant statement about who we are and what we believe in. They are our most visible brand element, so consistency is important. Please tell us about your project in the logo request form below.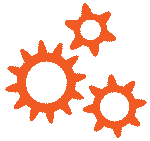 Loading...