Breakfast with the Langara College Board of Governors
You are invited to have breakfast with representatives from the Langara College Board of Governors!
This is an opportunity for employees and students to join the Board representatives for breakfast and a discussion on the role they play as governors of Langara College.
There are no current dates scheduled. Stay tuned for upcoming dates for the Board Breakfast.
Seating is limited. If you are interested in attending, please RSVP by filling out the form below when it is available. Please note: due to the volume of responses, only successful registrants will be contacted with full event details.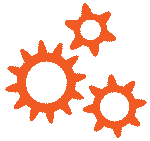 Loading...