Langara College Board of Governors

Appointed by the Province of British Columbia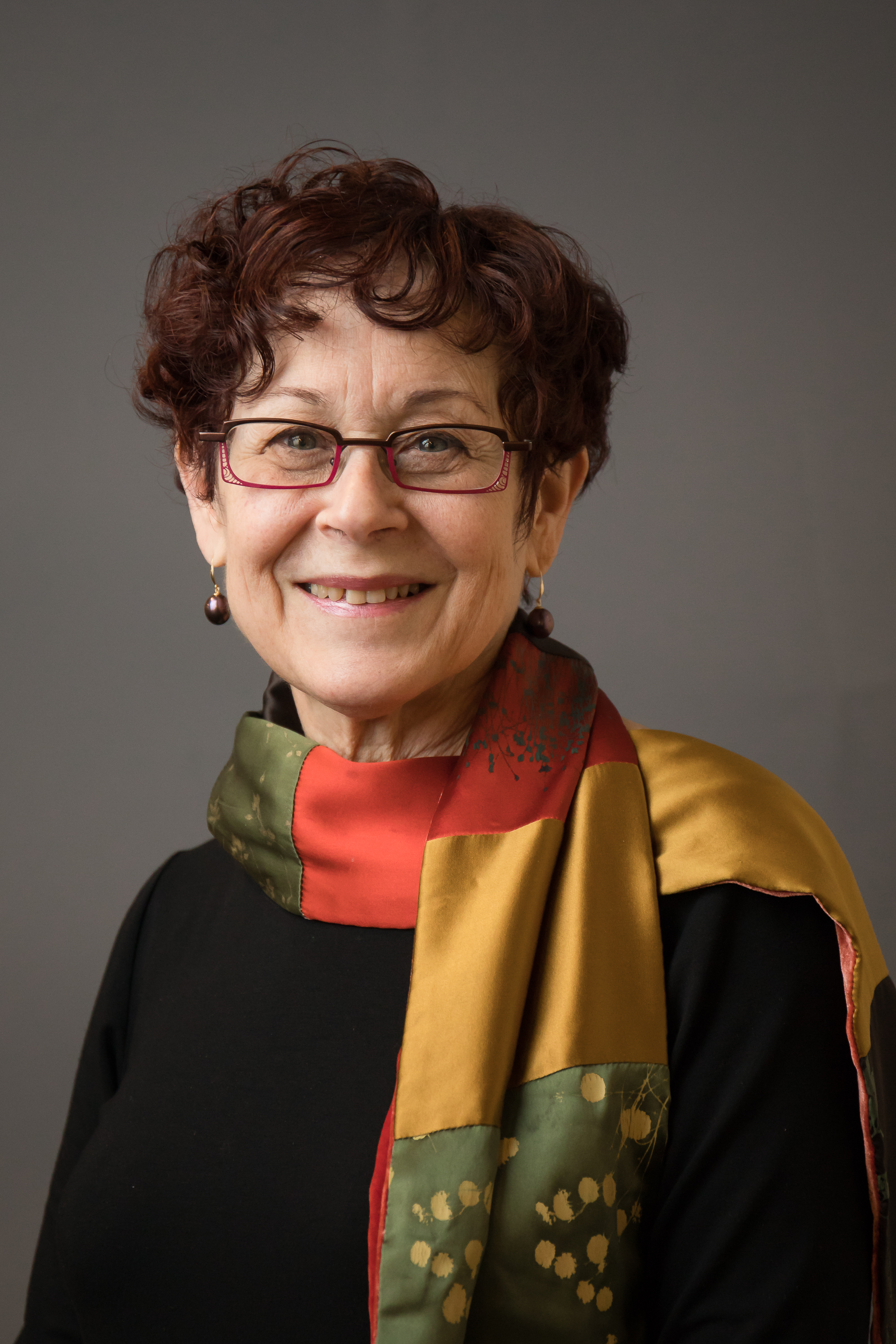 Mary Lynn Baum, Board Chair, has a background in education policy, governance, and the arts. A founding member of the Gifted Children's Association of BC, she was a long-time representative to the Vancouver School Board's District Gifted and Talented Advisory Committee and the VSB/UBC/Ministry of Education Transition Program. Professionally, she currently provides clinical assistance with aspects of psychoeducational assessment to psychologists in private practice. For 8 years, from 2010 through 2017, Mary Lynn served as a trustee on the Vancouver Public Library Board, including three years as Chair of the Board. Her extensive history of volunteerism was recognized in 2015 with the City of Vancouver's Award for Excellence (Civic Volunteer) and in 2017 with a nomination for a Woman of Distinction award. Mary Lynn also has a background in the performing arts, having formerly taught at Pacific Ballet Theatre School and served on the board of Theatre Terrific Society; she is now a member of the dance performance group, Razzmatap.
(Term of Appointment: December 31, 2018 - July 31, 2024)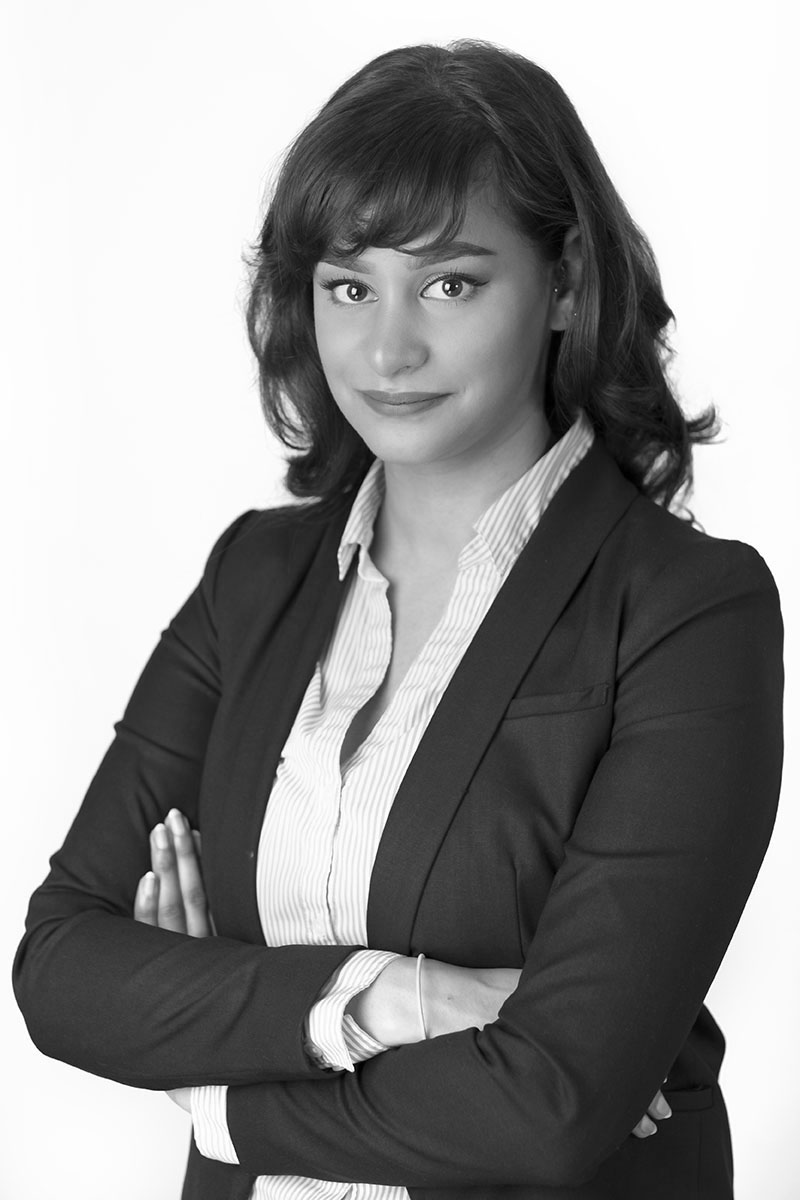 Krisha Dhaliwal, Board Second Vice-Chair, is an immigration lawyer with Larlee Rosenberg in Vancouver. She has a particular interest in equality rights, anti-discrimination work and access to justice issues for immigrant communities, racialized people, and women. Ms. Dhaliwal sits on the board of the College of Physical Therapists of BC and also serves on the South Asian Bar Association of BC. She holds a JD from the University of British Columbia (UBC) and a Bachelor of Arts (Honours) in the humanities from Simon Fraser University.
(Term of Appointment: August 1, 2018 - July 31, 2024)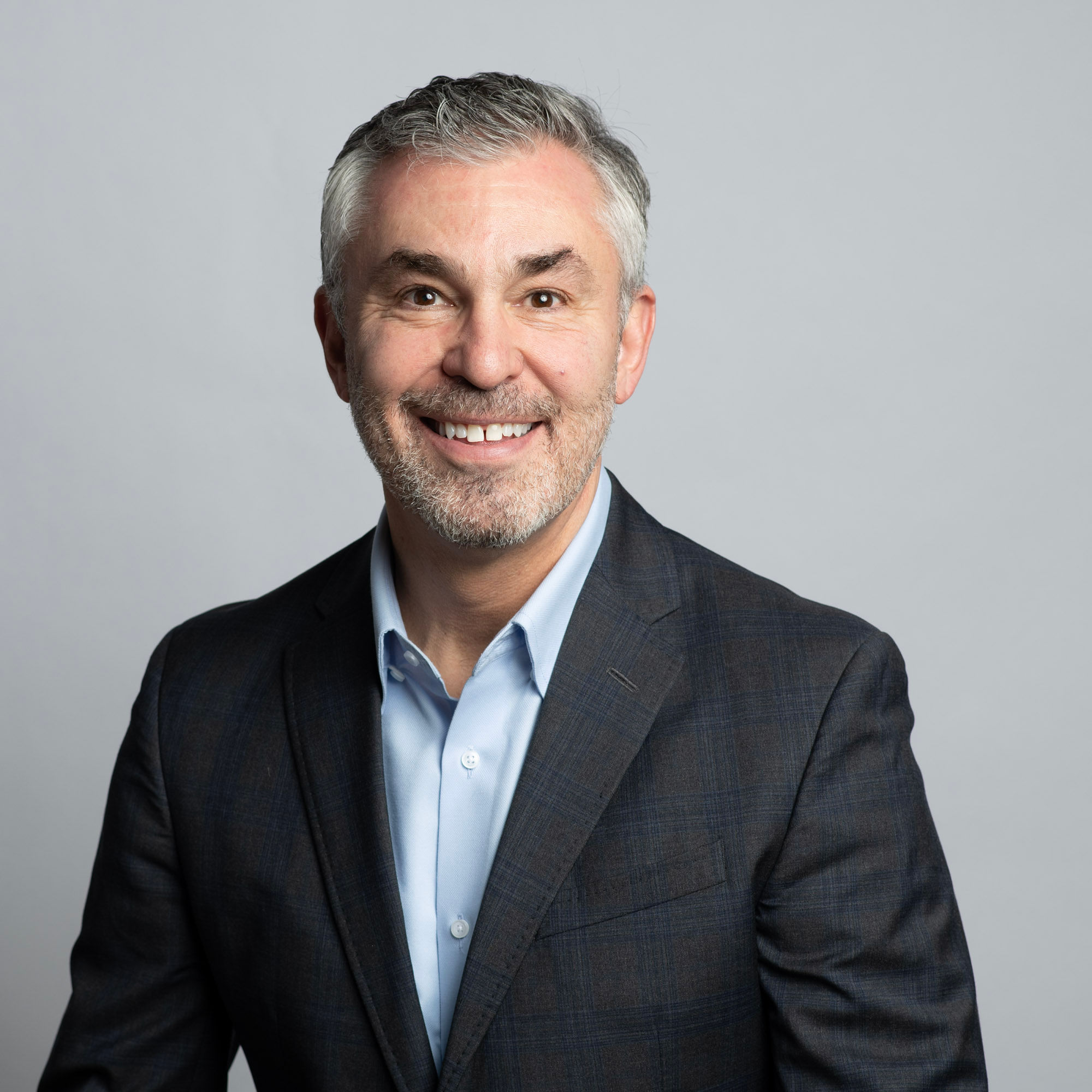 Mark Goldberg recently joined the British Columbia Lottery Corporation as the Chief Information Officer, bringing strong leadership and experience as an Information Technology executive. Before joining BCLC, Mr. Goldberg was the Vice President/CIO, Information Technology and Global Real Estate and Facilities at Hootsuite. Prior to that, he was the Vice President of IT for Finning International. He is Founder and Principal at The Virtual CIO and, as a management consultant, Mr. Goldberg worked on digital transformation and strategy initiatives for such organizations as Rocky Mountaineer, No Limits/Saxx, Teck Resources and Intrawest. He is active in his community, serving as a volunteer Board committee member on the Workday Advisory Committee for the EPR and Student Systems implementation at Langara College, and as a member of the United Way British Columbia's Campaign Cabinet.
(Term of Appointment: July 10, 2023 - July 31, 2024)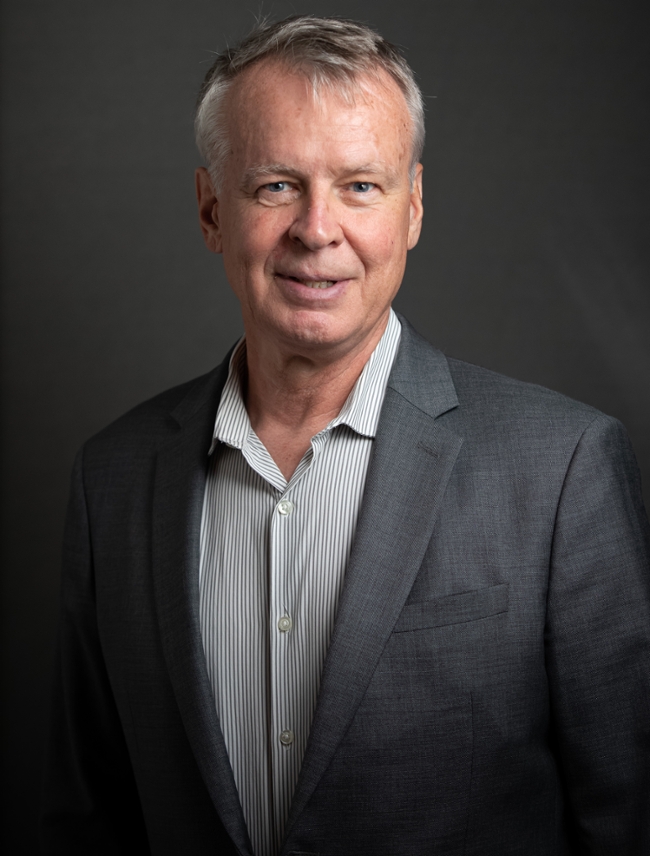 Stephen Howard is an award-winning communicator and strategist with over 35 years of experience as a senior staff person and advocate in shaping public policy in British Columbia. Mr. Howard was Vice President at Strategies 360, Director of Communications at British Columbia Federation of Labour, Principal at Change Communications, and Chief of Staff for the Leader of the Official Opposition of British Columbia. He also was National Communications Director at Canadian Union of Public Employees, Communications Officer at British Columbia Government and Service Employees' Union, and Director of Communications at Hospital Employees' Union. Active in his community, Mr. Howard was Member of the Board of Governors at the University of British Columbia and President at Simon Fraser Student Society. He holds a Journalism Certificate from Vancouver Community College and a Bachelor of Arts in Political Science and Latin American Studies from Simon Fraser University.
(Term of Appointment: July 31, 2022 - July 31, 2025)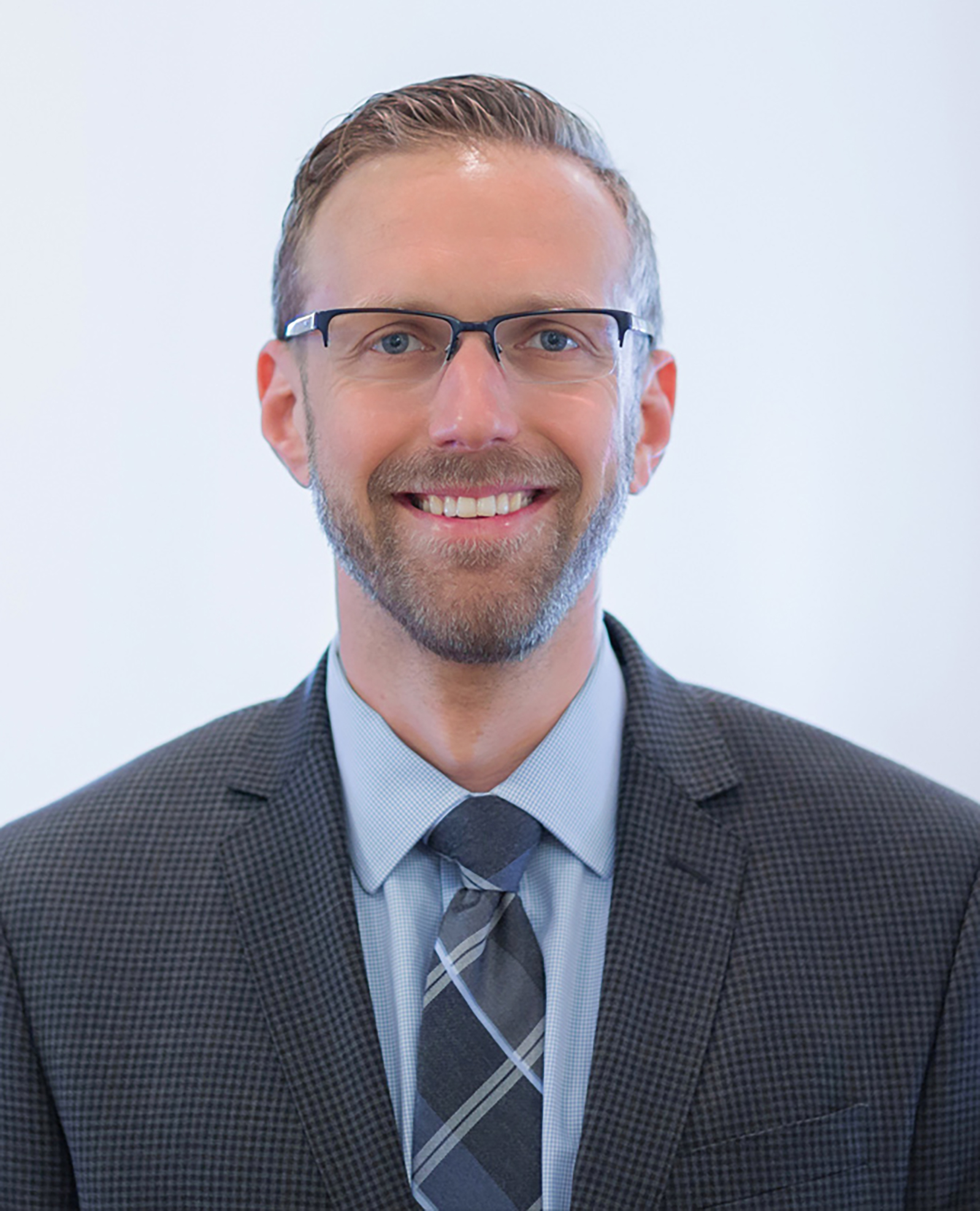 Michal Jaworski is a partner and co-chair of the higher learning practice group at Clark Wilson LLP, and a member of the Board of Directors of the UBC Staff Pension Plan. Active in the legal community, he was previously an adjunct professor for the Allard School of Law and Sauder School of Business. He currently volunteers as member of the executive of the charities and not-for-profit subsection of the BC Branch of the Canadian Bar Association, and a mentor to first year law students. Mr. Jaworski completed his Bachelor of Laws and his Bachelor of Arts in psychology at UBC.
(Term of Appointment: August 1, 2018 - July 31, 2024)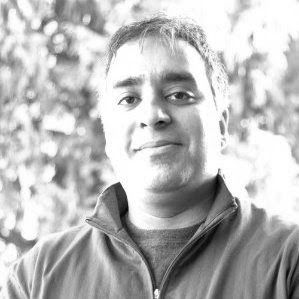 Raza Mirani, Chair, Governance and Nominating Committee, is a Secondary School Principal with the Vancouver School Board and currently Principal of Templeton Secondary School. He has previously served as Vice Principal of Windermere Secondary School and Vice Principal of Eric Hamber Secondary School. He has been an educator since 1997 and began his career teaching Math and Information Technology and then moved on to spend four years teaching Math and Science Montessori before moving into his field of Biology and becoming Head of the Science Department at Gladstone Secondary School. He is active in his community as the Vice President of Education Services for the BC Muslim Association and current chair of the BCMA Board of Education. He is a former President of the Pakistan-Canada Association and current General Secretary. He is also a founding member of the Pakistan Festival Committee. Mr. Mirani holds a Master's of Education in Digital Learning and Curriculum from UBC and a Graduate Diploma from SFU in Educational Technology along with his Bachelor of Education and Bachelor of Science degrees.
(Term of Appointment: August 1, 2018 - July 31, 2024)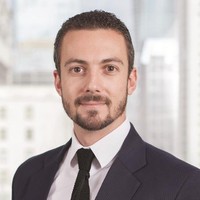 Scott Michael Murray, Chair, Audit and Finance Committee, is currently a Senior Manager with Ernst & Young LLP (EY Canada). Previously, Mr. Murray was a Senior Consultant with EY Australia. Active in his community, Mr. Murray volunteers as an Advisor with Science World and the Business Council of British Columbia. He is also involved in the UBC Saunder MBA Mentorship Program. Mr. Murray holds a Masters in Business Administration from Edith Cowan University, and a Bachelor of Laws from the University of Western Australia.
(Term of Appointment: July 31, 2020 - July 31, 2024)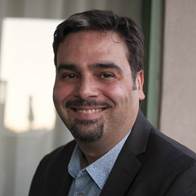 Cole Rheaume has over twenty years of experience working with non-profits, Indigenous groups and community based organizations facilitating dialogue. He has earned a reputation as a strategic thinker, a natural leader and an enthusiastic addition to any team seeking change and innovation for their projects and organizations. Cole has developed community programs, policies and initiatives through working collaboratively with boards, senior management and staff, community members, and various levels of governments. Cole works well with his clients to identify their needs and determine their priorities and strengths. He strives to ensure that the initiatives he's involved with are culturally appropriate and led by the local communities. As the managing partner of Mi'kmwesu Management, Cole is currently working with:
Shaw and Bell-First Nations Community Engagement Advisor
BC Assembly of First Nations-Event Planning & Special Projects Advisor
Canadian Council for Aboriginal Business-Progressive Aboriginal Relations Verifier
(Term of Appointment: July 31, 2020 - July 31, 2024)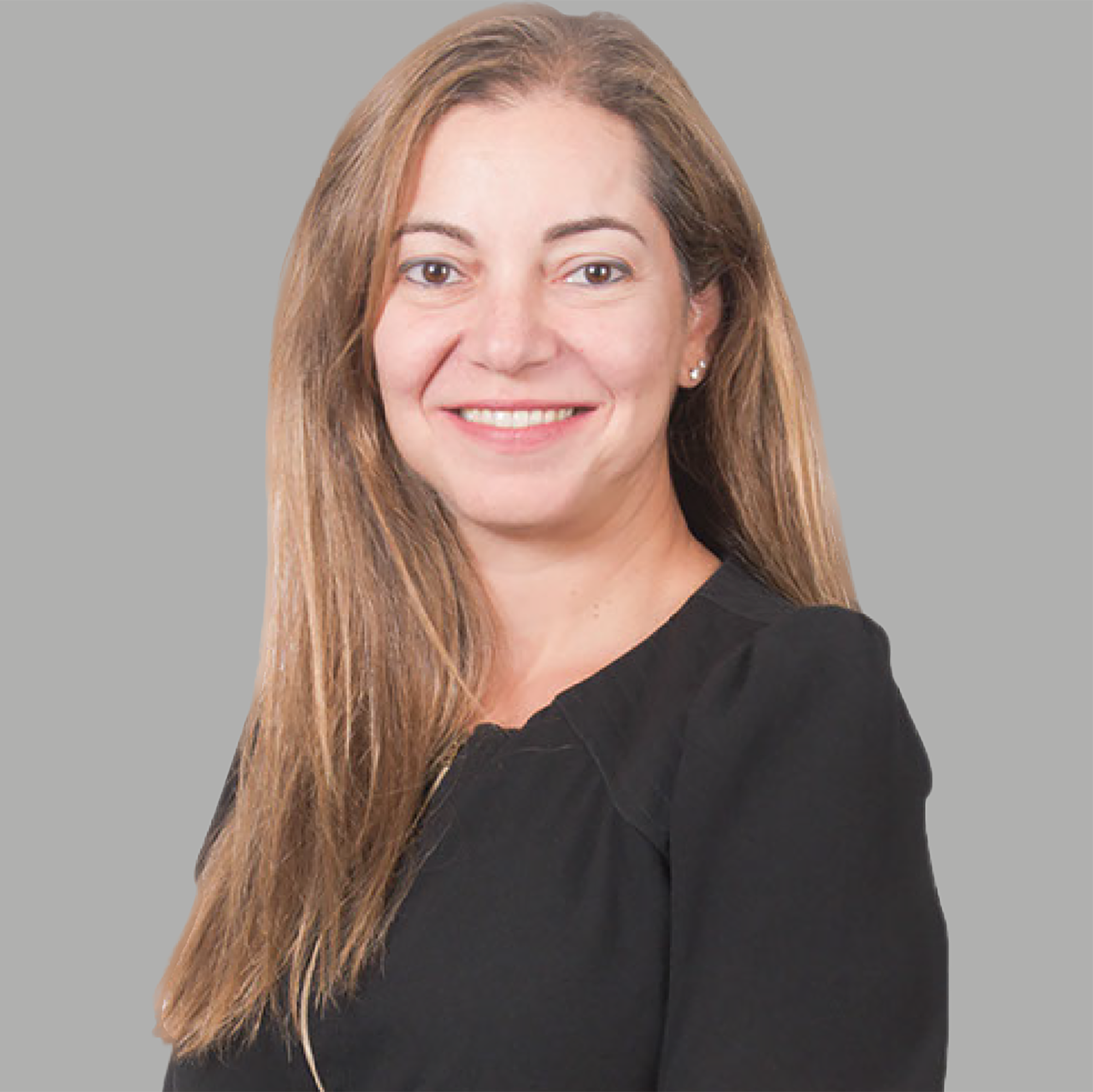 Claudia Salem is an advisor and independent director with over 25 years of global expertise within the financial services and telecommunications sectors. She also actively contributes to emerging ventures by mentoring start-ups in the fintech, insuretech, and cleantech sectors. Claudia's most recent role was as the CEO Property & Casualty for Asia Pacific at Allianz, where she successfully managed the P&L and functional development of the company's business in the region. Prior to Allianz, Claudia served as the Singapore CEO and Head of Southeast Asia at AIG. Her 15-year tenure at AIG included various leadership roles with contributions to operations management, business development, and customer solutions. She holds an MBA from the NYU Stern School of Business and a Bachelor's degree in Computer and Communications Engineering from the American University of Beirut. She is currently pursuing a Professional Certificate in Sustainability from the Massachusetts Institute of Technology.
(Term of Appointment: July 10, 2023 - July 31, 2024)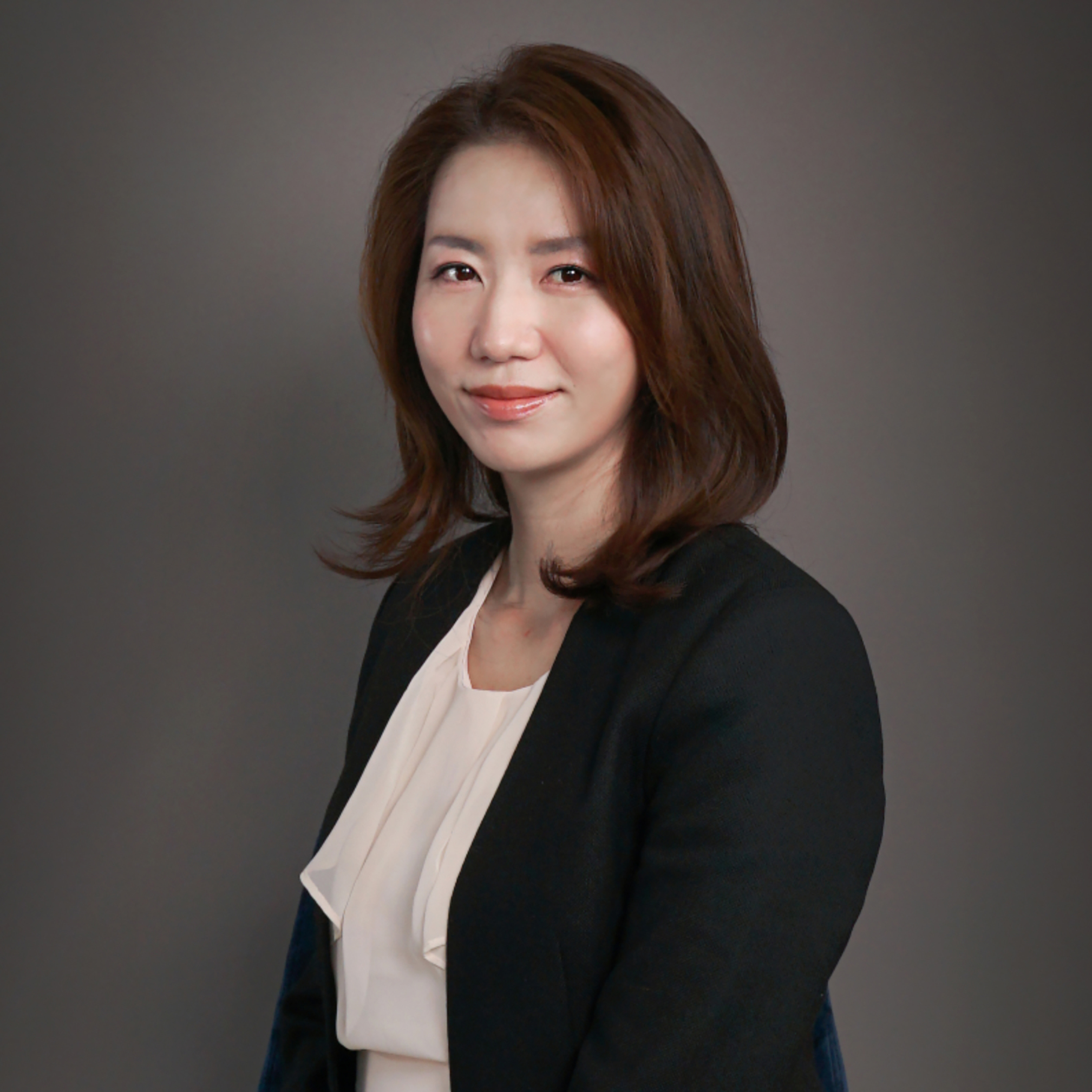 Sophie Won is the Chief Financial Officer for three companies: Selten Metal, Unity Consulting, The Taphouse Investment. She is also the lead accountant for Y Square Enterprise. Ms. Won is active in her community as a member of the Korean Society of BC and the Peaceful Unification Advisory Council, Vancouver. She is a Chartered Professional Accountant. Ms. Won holds a Bachelor of Technology – Accounting from the British Columbia Institute of Technology and a Bachelor of Accounting from Macquarie University (Australia).
(Term of Appointment: July 31, 2022 - July 31, 2025)
Elected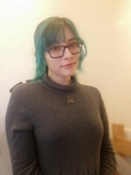 Maria de Jesus Alonso Villela, student-elected Board Member, is a first year international student in the Associate's Degree of Arts in Health Science at Langara College. She participates in VOLT as an i-Guide mentor and in the GO Team event.  María also works at Langara College as a tutor and in the laboratories of the Biology department as a research assistant. She holds a Bachelor of Science in Biomedical Engineering from Tec de Monterrey University in Mexico, and has published work in design of 3D printable biomaterials for implants. She has years of experience working in clinical, biotechnological and pharmaceutical/drug-testing research facilities in Mexico, as well as volunteering as a science teacher, mainly with children. Her professional goals are to dedicate her life to medical research, work in the private biotech industry, and serve in her community in any way she can. In her free time, she enjoys learning languages, playing the cello, painting in watercolor, watching anime and playing videogames.  Maria hopes that this experience gives her the opportunity to rightfully represent the voices of the student body of Langara College, by making sure our institutional needs are very well known and heard. 
(Term of Appointment: October 1, 2021 - September 30, 2023)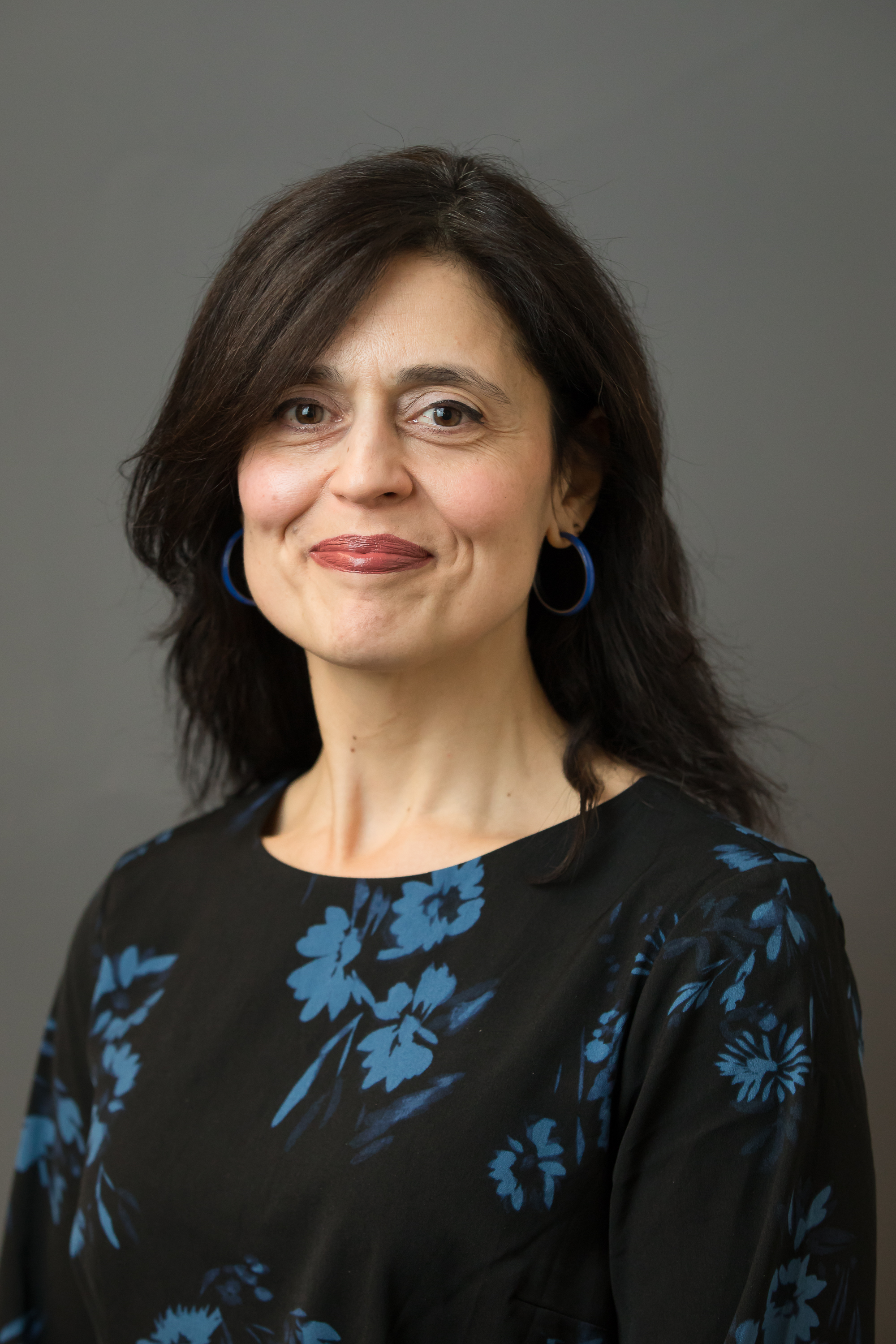 Rose Palozzi, staff-elected Board Member, joined Langara College in January 2014 and works as a Financial Business Analyst.  She is a former member of Langara Council, an active member of the United Way committee and a Shop Steward.  She worked in finance in the private sector before joining Langara, and studied arts at the University of Toronto, and financial accounting at BCIT.  She enjoys ice hockey, cycling and volunteers running game nights at her local neighbourhood house.
(Term of Appointment: October 15, 2019 - October 14, 2025)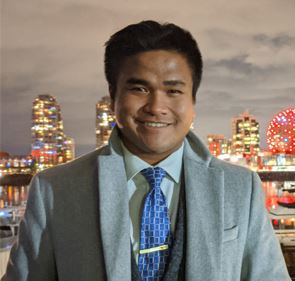 Armor Valor Corrales, student-elected Board Member, is currently a Political Science student at Langara College and is a new Member of the Langara Board of Governors. Armor served as the executive representative for SUVCC to the British Columbia Federation of Students.  He also studied culinary arts at VCC and now operates as a private chef.
(Term of Appointment: October 1, 2021 - September 30, 2023)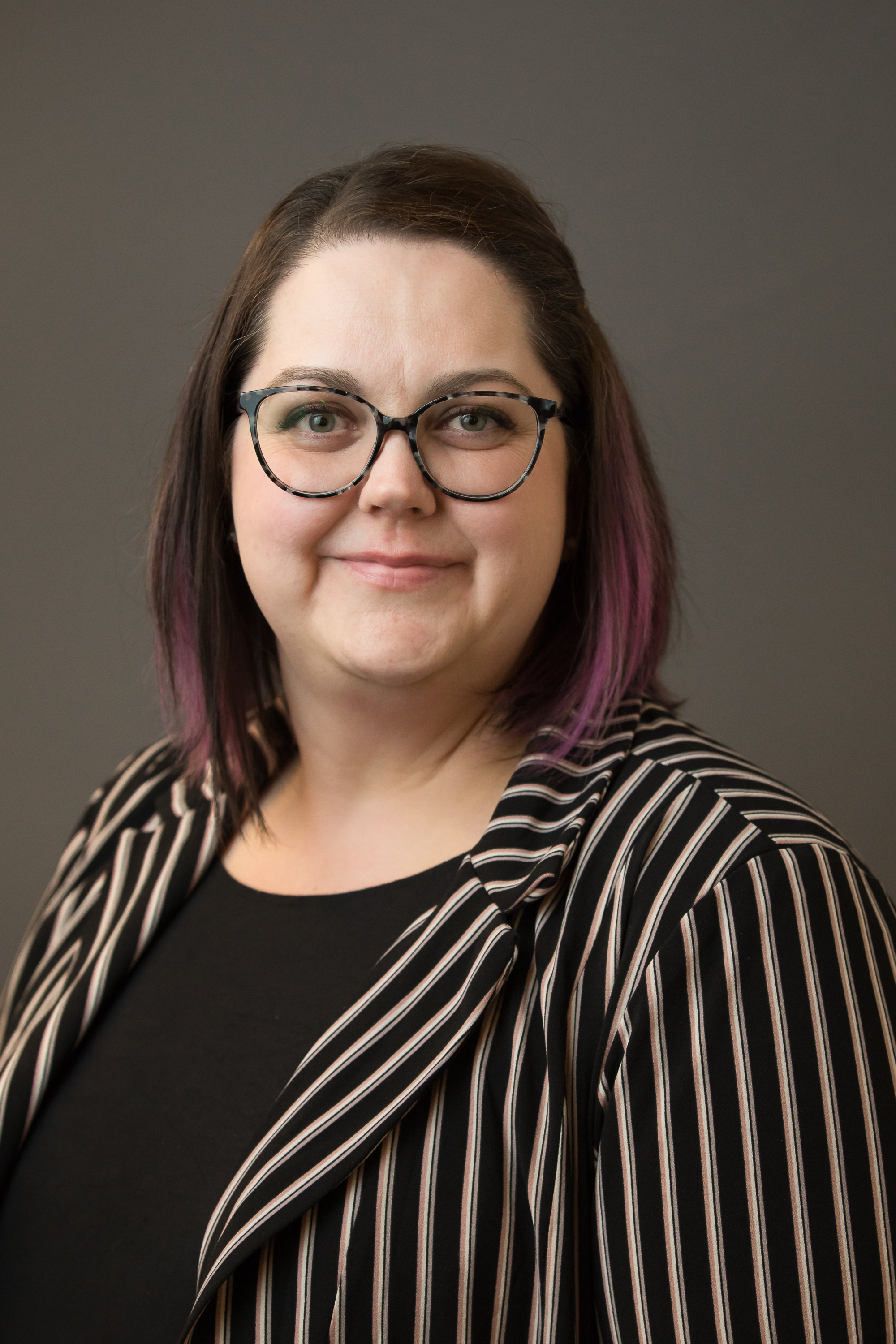 Melissa Roberts, faculty-elected Board Member, joined Langara College in August 2011 and is a faculty member and the current department chair for Criminal Justice. In addition to teaching, Melissa is an active member of the Langara College community. She serves as a Langara Faculty Association representative, is an ambassador for the Langara Sexual Respect initiatives, and represents Langara on the Status of Women committee for the Federation of Post-Secondary Educators of B.C. She has also been sessional instructor at Simon Fraser University and Columbia College and has been teaching Criminology in post-secondary since 2005.  Melissa holds both a Bachelor and Master of Arts in Criminology from Simon Fraser University, with her research focus being restorative and community justice, and research methodology. She has completed research projects evaluating restorative justice programming and most recently was the project coordinator for a study at SFU investigating the settlement of refugees in the City of Surrey. Melissa is an avid cook, loves to travel, and is a long-distance walker, having completed two half-marathons to date.
(Term of Appointment: October 15, 2019 - October 14, 2025)
Ex-officio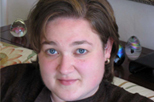 Tess MacMillan, Chair of the Education Council, has been an instructor at Langara College since September 2002. Before arriving at Langara, she taught at UBC's Writing Centre and at Douglas College.
A native Vancouverite, she earned a BA (Hons.) in English from UBC before heading to London, Ontario where she received an MA in English from the University of Western Ontario.
Tess's areas of academic interest include First Nations literature (particularly the works of Thomas King), multicultural literature (especially Canadian and Caribbean), short fiction, and English grammar. Her non-academic interests include popular culture, yoga, and fashion as an artistic medium.
Tess teaches a wide range of first year courses including English 1107, 1110, 1127, and 1129. She enjoys teaching students grammar, writing skills, and literature and believes that everyone can find a poem to love.
(Term of Appointment: September 17, 2021 - April 30, 2025)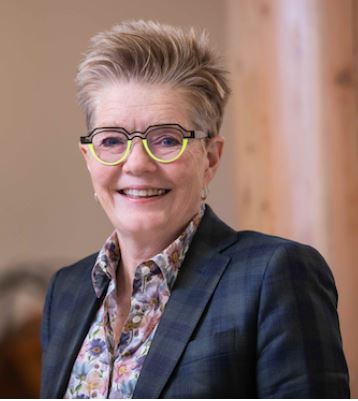 Dr. Paula Burns joined Langara College as its fourth President and CEO on May 30, 2022. Paula brings a track record of over 25 years of  demonstrated innovation in leadership that prioritizes diversity and inclusivity, collaboration and community building, and the ability to cultivate a progressive, positive, respectful and welcoming culture..
Paula comes to Langara from Lethbridge College where she served as President from 2013 - 2022 and NAIT, where she was the provost and vice president academic. While at Lethbridge College, Paula built strong relationships with the Indigenous community, culminating in the College being gifted an honour song, and a name (Stone Pipe) bestowed in 2018 by the Blackfoot Nation. She also secured an increase in applied research funding of over 200% in five years, including a $400,000 grant for Equity, Diversity, and Inclusion. In 2018, Lethbridge College conducted the largest fundraising campaign in its history.
Paula invests her commitment, passion and energy to advance education and to support and create a safe and respectful learning environment for students, faculty and staff. She faces leadership challenges head on by connecting, listening, and strengthening relationships through respect, empowerment and accountability.
Paula has established herself as an active and energetic leader locally, provincially, and nationally. She is also board chair of Colleges and Institutes Canada (CICan). Paula previously served on their National Indigenous Education Advisory Committee that worked to develop CICan's Indigenous Education protocol; was chair of their governance committee; and was previously chair of the Presidents Advisory Committee on Sustainability, a committee of Presidents who advises CICan and its members on their role with the United Nations 17 Sustainable Development Goals.
Paula got her own start in higher education as a college student at Fanshawe College in London,ON, where she earned her Respiratory Therapy diploma in 1987. From there she went on to the University of Waterloo, where she earned her Bachelor of Science degree in 1996; Central Michigan University, where she earned a Master of Arts in Education in 1999 with a specialization in community college leadership; the Ontario Institute for Studies in Education/University of Toronto, where she earned her PhD in 2005; and Royal Roads University, where she earned her executive MBA in 2010 with a specialization in leadership.