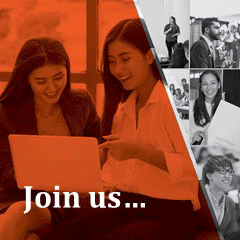 Explore what it is like to be a college business student! BBA Connect will be held on three Fridays and is hosted by Langara College School of Management, offering college activities for local metro Vancouver area secondary school students. Space is limited, so register below to guarantee your spot for the event.
Explore campus (virtually)
Ask questions about college life
Meet business school instructors
Learn about student success services (we've got a lot)
Go to a mini business class  
Win prizes and earn points
One lucky participant may earn $1000 Entrance Scholarship*
*To qualify for Scholarship draw participants must have attended all three days of the programme.

Start Day: Friday, October 23, 2020. Registration at 8:30 am; event from 9:00 am–1:30 pm.
Follow-up Fridays: October 30, 2020 3:30–4:30 pm; November 6, 2020 3:30–5:00 pm.
Where: online – access link will be sent to registered participants.
Cost: Free for secondary school students. Advance registration required. 
Hosted by Langara College's School of Management
Langara College's School of Management is the top transfer institution to UBC and SFU. The School of Management offers two-year diplomas and four-year degrees for those who wish to complete a full BBA (Bachelor of Business Administration) at the program. Specialization includes: Accounting, Business Management, International Business Management, and Marketing Management. The school holds over a dozen business programs, each with a focus on applied learning. Our Commerce Diploma transfers directly to UBC Sauder's Bachelor of Commerce degree program. Our Associate of Arts Degree in Commerce and Business Studies transfers directly to SFU.
Want to learn more? Do you have any questions or concerns?
Please feel free to contact us as shown below.
Contact us via email at lsmadmin@langara.ca 
Visit our Drop-in Zoom Sessions:
Or - Not available at those times? Email  lsmadmin@langara.ca and we can set-up a one-on-one Zoom chat at an alternate time.
Kindly note, you do not have to have your video on throughout the whole session, but at the beginning it is appreciated.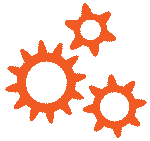 Loading...