Join our LinkedIn Group!
We are proud to introduce the Langara School of Management Alumni LinkedIn group.
This group is new and growing rapidly. Great things are going to happen, but we can't do it without YOU!
You are the the reason why we created this group.
Connect with other alumni and faculty
Share knowledge and experience
Build your network
What will you find there?
Job Opportunities - access or post your own
Promote your company - events, offers, etc.
Stay connected - learn about campus events & happenings
Contests, Discounts, & Giveaways - because they're fun!
Volunteer Opportunities - access or post your own
Surveys - have a say in our direction

Not sure how to join a group on LinkedIn?
Log into LinkedIn
Click on the dropdown just to the left of the search field on the right
Select Groups
Click into the Search field
Type Langara School of Management Alumni
Click on the Join Groupbutton
---
In the news...
MADD Virgin Drinks and Langara School of Management develop a "Real World Case Study" Read more


2012 Top 24 Under 24: Emma Leigha Munro Read more
Busy season starting, or is it already here?
Accountants need some help?
Planning some promo events?
Need help business planning?
We have smart and talented students that can help! Contact us to learn more about our co-op program, internships and applied projects.
We look forward to connecting with you.
Want to learn more? Contact us!
Stephanie Koonar
Assistant Chair, External Liaison and LSM Alumni
Langara School of Management
P. 604.323.5957
E. lsmexternal@langara.bc.ca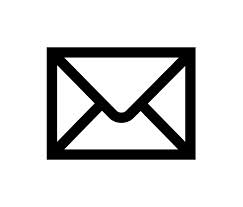 You are receiving this email as you are a graduate of a
Langara College School of Management diploma or degree program.