Take a trip down memory lane.
It has been 11 years since VOLT charged ahead. That means there are 11 years of memories, laughter, hundreds of new friendships, and over 83,560 volunteer hours. Do you have a memory to share? Or want to give a shoutout to a fellow VOLT volunteer?
Send us your message using the form below and we will post it on this page!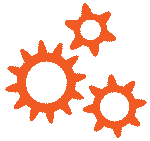 Loading...
Celebrate!
This group has been amazing since I started in 2013, and seeing it grow so much and being a part of it has been an honour and a pleasure! Keep going strong VOLT!
Langara Alumni
Reconnecting.
Let's reconnect and remember all those days we donned our famous orange shirts. 
VOLT
Onwards!
Hello from SFU! I'm looking forward to reconnecting! I have been working for Student Engagement at SFU for several years now, and am keen to find out how VOLT, SFU Student Engagement & SFU Volunteer Services can help support each other and keep in touch.
Cass Chowdhury