About the 3rd Annual Langara Accounting Case Competition
The Langara Accounting Faculty and the Langara Accounting Club would like to invite you to participate in the Langara Accounting Case Competition! This is a great opportunity to apply the technical accounting skills you have learned in the classroom and apply them to real-life business scenarios. Develop your skills, think strategically and have some fun!
Students will compete in teams of two for this internal case competition. Each team will be judged and ranked based on the team's video submissions. The top students will be invited to represent Langara College in the CPA BC Case Competition in early 2021 and will receive coaching from Langara's Accounting faculty.
Previously, Langara's teams have placed as follows in the CPA BC Case Competition:
2018- Top 8- MACK Consulting 
2019- 3rd Place - MACK Consulting
2020- 3rd Place- BCS Consulting
Eligibility
The competition is open to all Langara accounting students that have taken (or are currently taking) a minimum of one of the following:
FMGT 1115
FMGT 1116/4816
FMGT 2293/4800
The competition is open to PDD Accounting students as well, so long as they meet the minimum requirements above. Students from ALL years are encouraged to apply! 
Divisions
Students taking 1000/2000 level FMGT courses will be considered Junior Division. Those taking 3000/4000 level FMGT courses will be considered Senior Division. If any team member is considered to be Senior Division, the entire team must register as Senior Division.
There is a limit of eight teams per division. Register early! 
Workshops
Two free workshops will be provided to get you ready for the case competition. The workshop dates are:
Case Writing Workshop- Friday October 16th, 2020 10:30am to 12:30pm (via Zoom)
Creativity in Competition Workshop- Friday October 30th, 2020 10:30am to 12:30pm (via Zoom)
The workshops are not mandatory however they are strongly recommended.
Registration deadline
Your team must register for the case competition before being able to attend the workshop. The registration deadline is: Tuesday October 13th 11:59pm
Competition Weekend
The case competition will take place on the weekend of Friday, November 6th 8:30AM to Sunday November 8th 9PM (submission deadline). Results released Saturday, November 14th.
For more information visit the Langara Accounting Club website.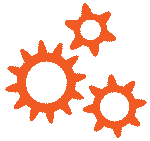 Loading...