Apr 26, 2017
Vancouver, BC – Langara's 2017 Academic Plan Action Group (APAG) Mini-Conference "Inspiring innovation across disciplines", held on April 26-27, was well attended by over 160 Langara faculty and staff. This year's conference featured workshops focused on program development, student success, and projects directed towards intercultural learners. The conference also provided hands-on workshops where attendees had the option to explore Langara's Makerspace and learn about silversmithing for reconciliation. The workshops and other activities gave faculty and staff opportunity to interact across disciplines, to get to know each other and learn together.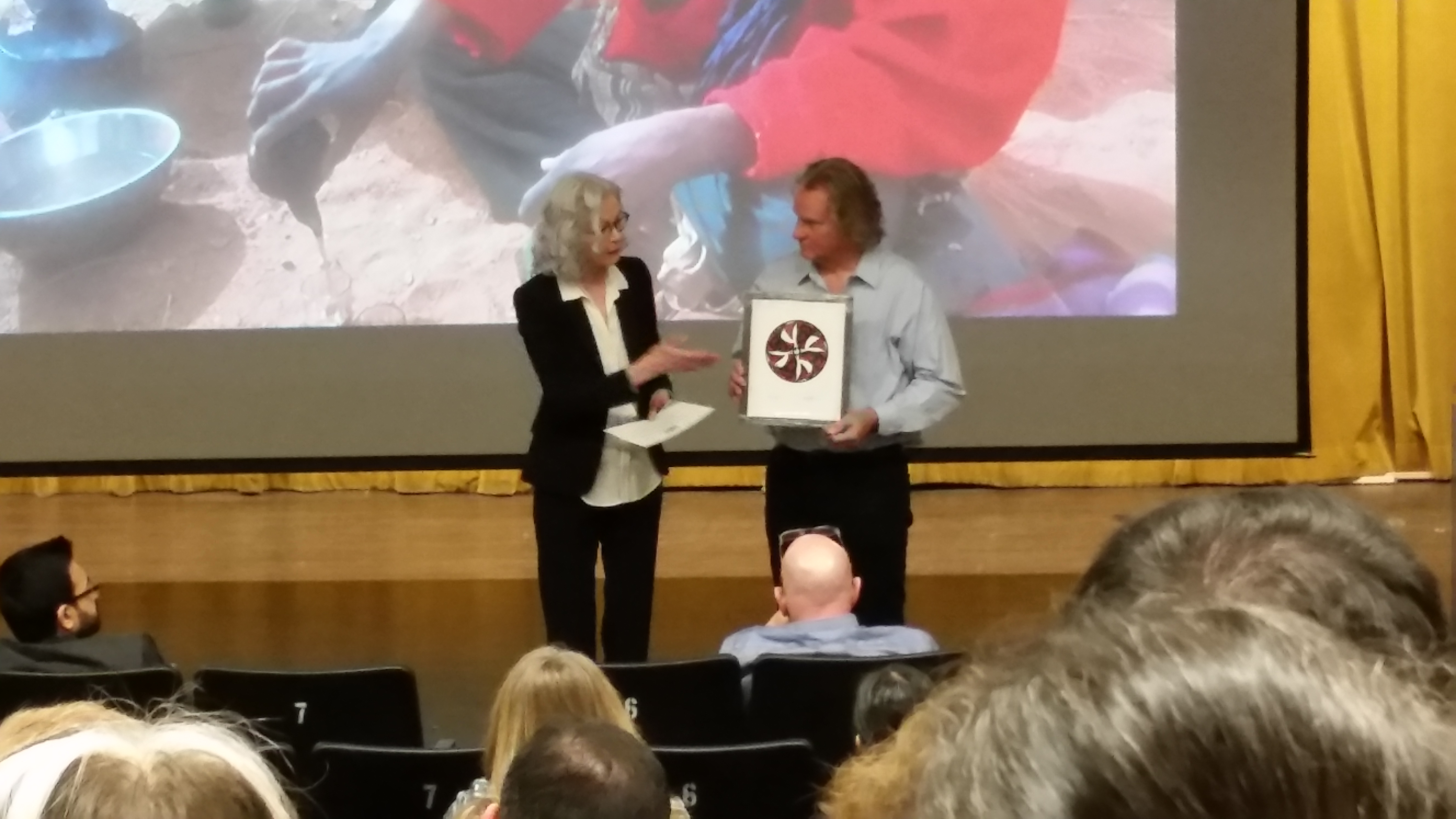 The mini-conference launched with a riveting keynote address from renowned anthropologist and ethnobotanist, Dr. Wade Davis. Named by the National Geographic Society as one of the Explorers for the Millennium, Davis gave an inspiring presentation that extolled the importance of the 'ethnosphere', accompanied by beautiful images from his travels around the world.
"The ethnosphere is the cultural and spiritual web of life, humanity's great legacy," said Davis. "It's a symbol of all that we are, and all that we can be as an astonishingly inquisitive species. And just as the biosphere is being severely eroded, so too is the ethnosphere, and if anything, at a far greater rate."
The workshops were presented by the five Academic Plan Action Groups (APAG) and were designed to encourage collaboration and participation amongst the college community to help develop new ideas and initiatives to cultivate academic excellence at Langara.
The Academic Plan Action Groups were formed as a response to the five priority areas that were identified by the College community in the 2014-2019 Academic Plan, with each group implementing projects that are focused on one of the priority areas. The five priorities are learning and teaching, student support, aboriginal initiatives, international initiatives, and environmental, financial, and social sustainability. Each APAG is comprised of Deans, faculty, staff, and/or students.
For a copy of the Langara College Academic Plan 2014-2019, please visit http://www.langara.bc.ca/about-langara/academics/academic-plan/AcademicPlan.pdf
About Langara
Located in beautiful Vancouver, B.C., Canada, Langara College provides University, Career, and Continuing Studies education to more than 21,000 students annually. With more than 1,700 courses and 130 programs, Langara's expansive academic breadth and depth allows students of all ages, backgrounds, and life stages to choose their own educational path. Langara is also known as snəw̓eyəɬ leləm̓, a name given to it by the Musqueam people on whose unceded traditional territory the College is located.
Learn more.
Wendy Weston
Communications Officer
Langara College
604.323.5884
wweston@langara.ca