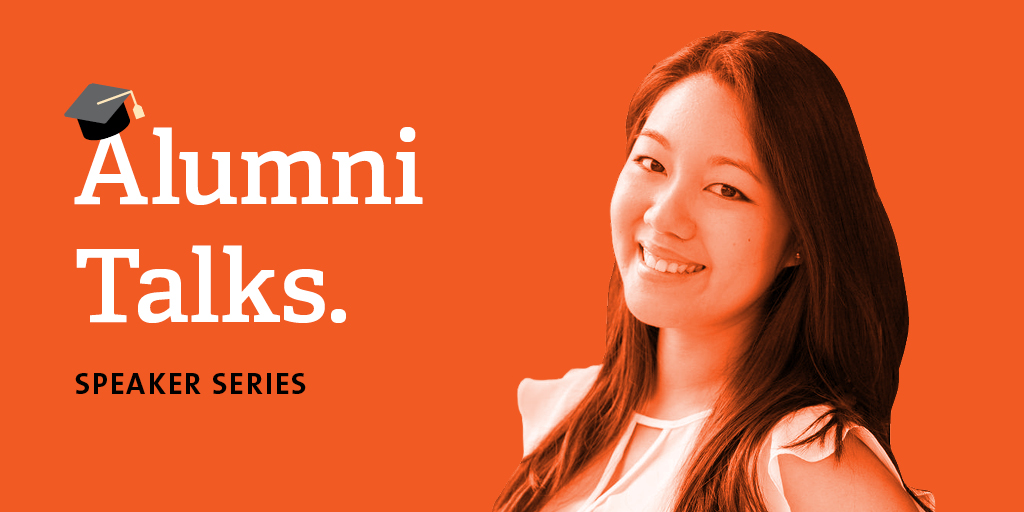 In collaboration with Alumni & Community Engagement, the Co-op and Career Development Centre brings you Alumni Talks, a speaker series, where Langara graduates will share their experiences, challenges, and career journeys.
The Alumni Talks series has concluded for the Spring 2022 semester. Thank you to all the alumni panelists, students, and faculty who joined us at these events. Alumni Talks will return in the Fall 2022 semester – stay tuned for updates.

Spring 2022 Events
Business, Marketing, and Human Resource Alumni Panel
Monday, January 31 | 5:00 pm–6:15 pm
Computer Science, Web Mobile App Development, and Data Analytics Alumni Panel
Wednesday, March 2 | 5:00 pm–6:15 pm
Accounting, Business, and Marketing Alumni Panel
Monday, March 21 | 5:00 pm–6:15 pm
Ansh Chhabra, Post Degree Diploma Accounting (2018), Intermediate Accountant at Smythe LLP
Dylan Craddock, BBA Accounting (2020), Disbursements Administrator at Ritchie Bros
Natalia Kozlowski, BBA Marketing Management (2018), Product Specialist at TELUS

Suzana Bozza, Post Degree Diploma Business (2017), Project Technologist at BC Housing
See past Alumni Talks events from previous semesters.
Employers are subject to change. Check this page for updates.
For any questions regarding Alumni Talks, contact career@langara.ca.