A Caring Heart Learns Clinical Lessons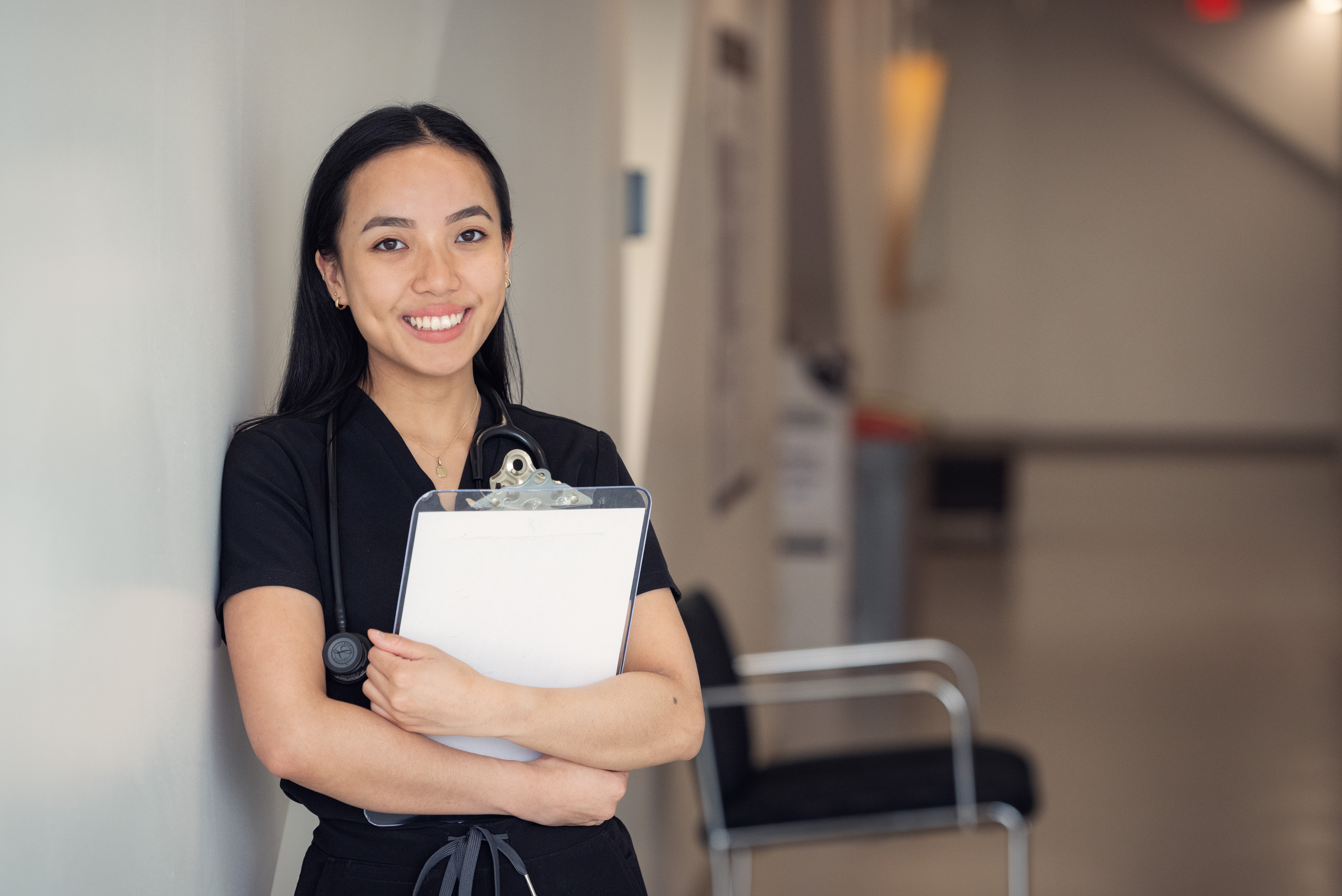 When Natasha Thanasiriwatthana was in high school, she spent countless hours on the oncology ward BC Children's Hospital, keeping her close friend company while he underwent treatment for his leukaemia. She wanted to bring comfort and companionship to her friend and gradually got to know the nursing staff and observe the day-to-day operations of the unit. Over time, she began to see how relationships made patient care meaningful and compassionate.
"I spent a lot of my time at BC Children's Hospital getting to know the nurses and seeing the impact  they had on my friend throughout his life. That's what initially inspired me to pursue nursing."
Natasha has always been interested in the sciences, but it was, she says, the interpersonal aspect of the career that sparked her interest. "I've always been interested in being able to help people," she explains. "It's why I chose nursing."
Practicum Practice
When it came time to decide on which nursing program to pursue, the Langara nursing program was at the top of her list because of the number of practicum placements it offered. "You get different practicum placements through all nine terms, and that really drove me to apply," says Natasha.
Langara's nursing program's balance of in-class study and experiential education remained a positive and motivating influence throughout the program for Natasha. Learning in different areas of the hospital meant she could discover what she liked and didn't like in a compressed format. "To be on the peds unit while still studying was amazing." Though 'peds', (pediatrics) wasn't always Natasha's first choice. "I wasn't sure I wanted to go into peds at the beginning—I didn't think I'd enjoy it. But being on the unit and seeing how the team works in the hospital setting is completely different."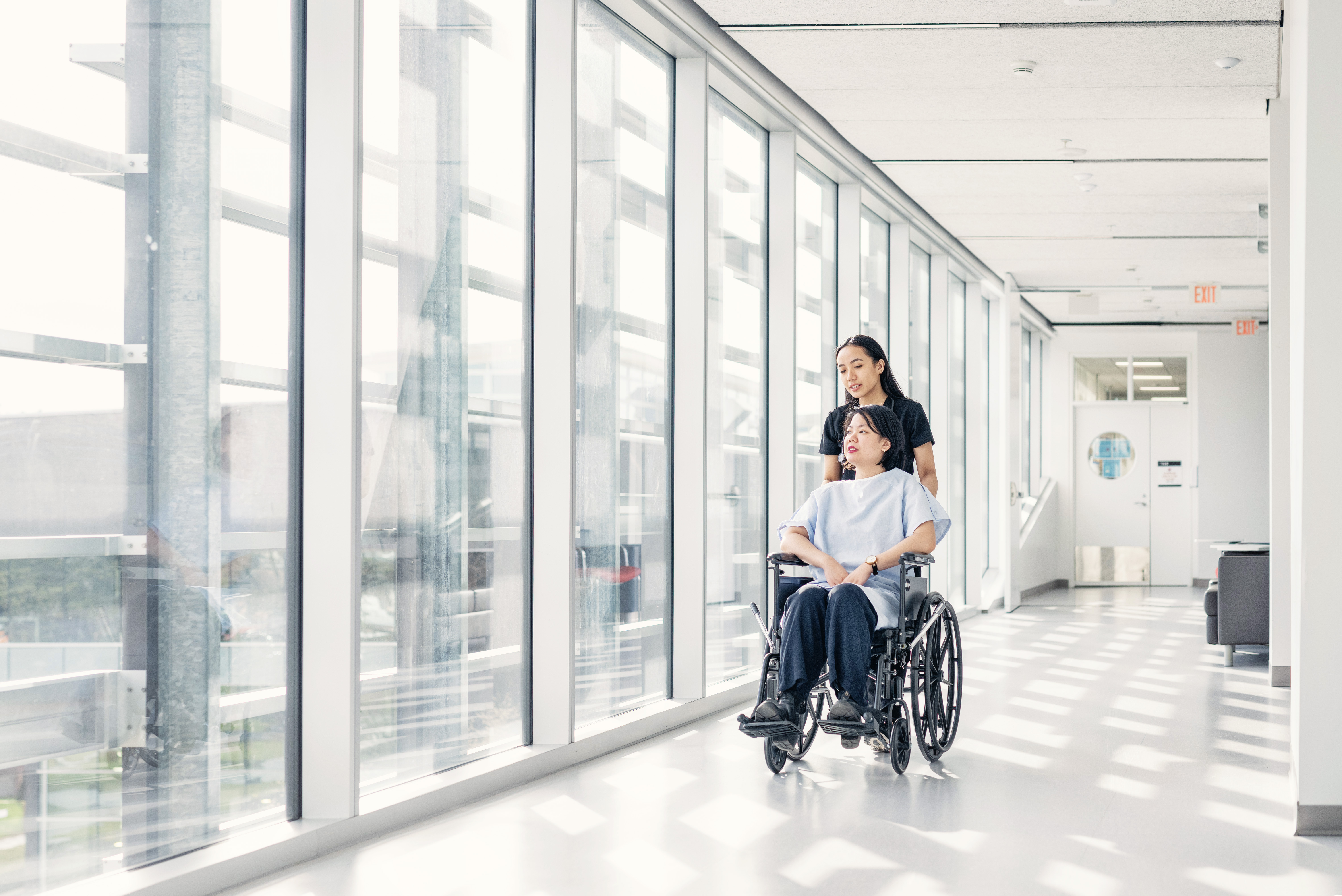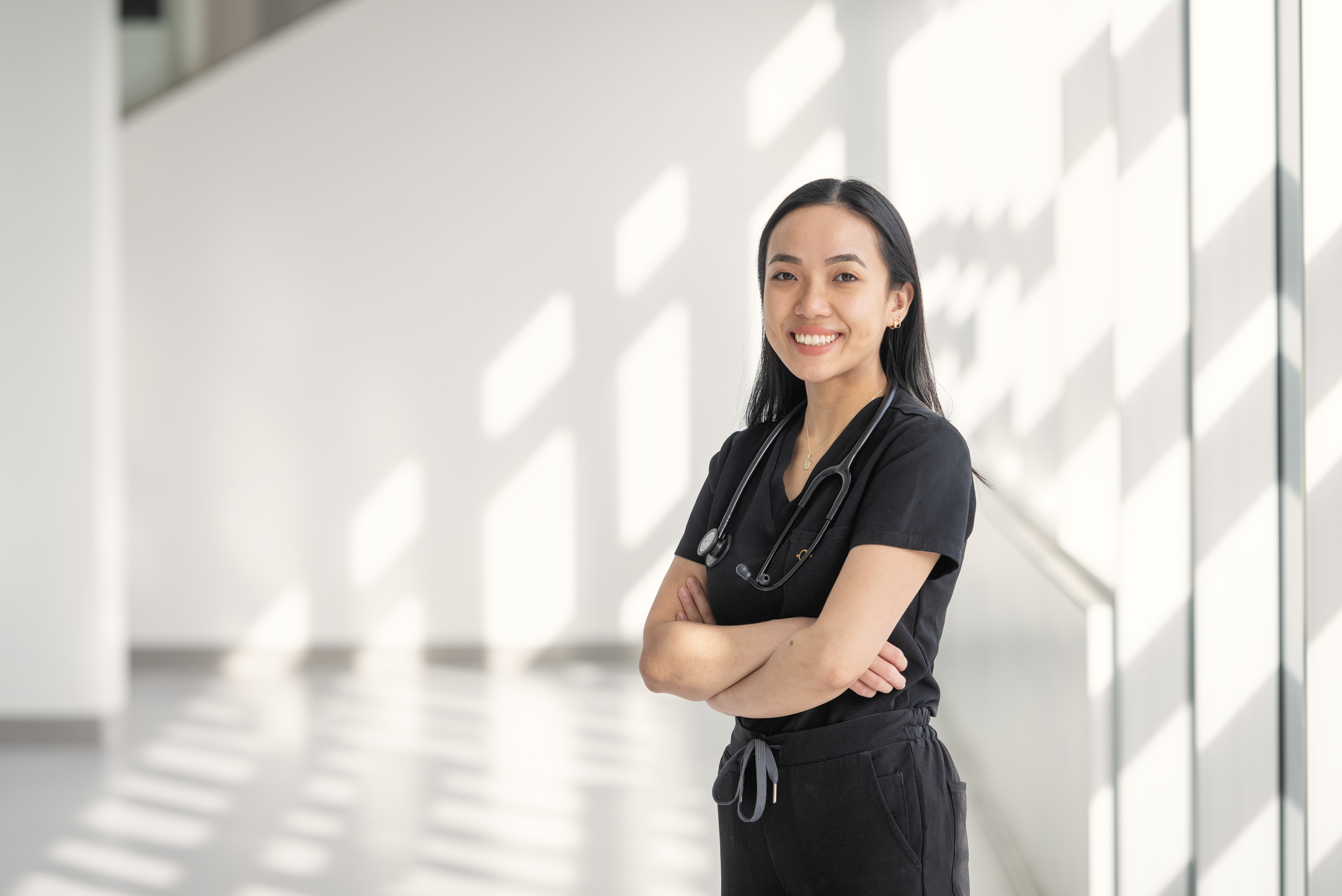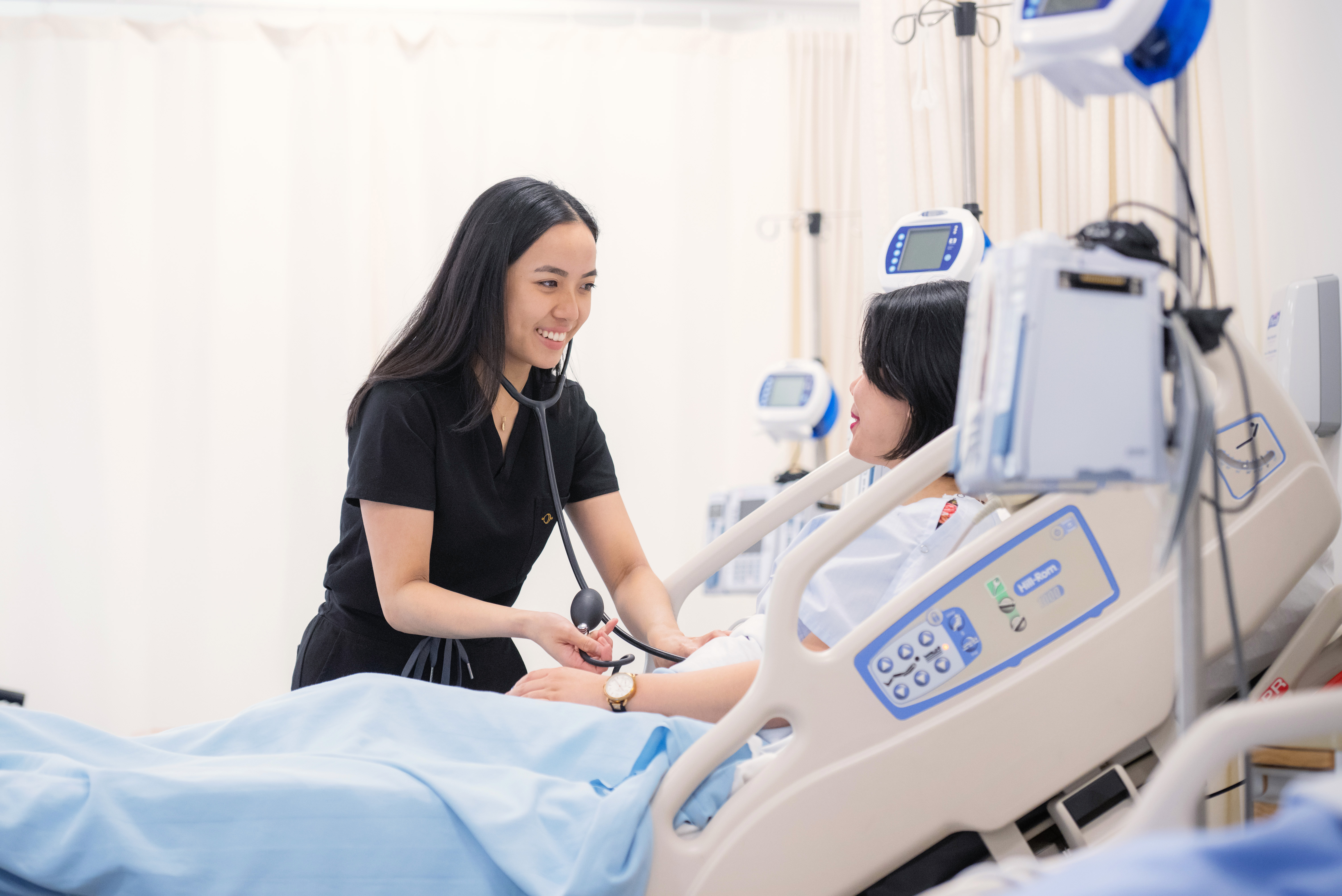 Motivated by the learning she gained in her first few practicums, Natasha sought practicums that would afford her diverse experiences. "I tried to experience as many different units as possible because it really helps you to see where you would want to be in the future and what you actually enjoy doing," she offers. While the program gave her ample opportunity for theory and textbook study, she wanted to understand "the nursing world" and the practical realities of a career in nursing. "Being there, in person, at different hospitals and seeing how various units work helps you understand what you're going into," explains Natasha. "And it's so valuable learning this while you're still a student."
Clinical Lessons 
Natasha credits the program with giving her experiences she never imagined she'd be able to have while studying at Langara. One of those unique learning opportunities was an invitation to shadow a surgery at St. Paul's Hospital.
"I was at St. Paul's on the surgical unit and there was an opportunity to go down to the OR and watch a kidney transplant. I think prior to the nursing program, I probably would've felt unwellwatching a transplant, but being in the nursing mindset, you're more interested in the anatomy and physiology of the procedure."
Grounded in her training and buoyed by curiosity, she shrugged off the fear and reminded herself before going in that "it's the human body and bleeding is a normal physiological process."
But she admits that when she decided to attend a caesarian section, it was "much different than I expected." While she embraced the learning opportunity, she wasn't prepared for the realities of the operation. "I hadn't realized that when they operate on a uterus, they literally tear it open. Because a jagged edge will heal better with the increased surface area," she explains. "But the moment the baby was born was one of the most memorable experiences during my time as a nursing student," she says.
For the squeamish, it might seem like an unusual 'classroom', but for nursing students, it is critical to know the realities of the job at every level. And the job isn't for everyone—burnout is real. "There's a fine balance," says Natasha. "I think some would say that you have to be compassionate to be a nurse, but I believe if you're too compassionate, you can experience nursing fatigue very quickly."
Practicums not only offer a way for would-be nurses to get to know different aspects of nursing, immerse themselves in various hospital units, but also see what aligns with their personalities and individual interests. For Natasha, her biggest takeaway was learning why she wants to be a nurse in the first place.
"Ultimately, being resilient and being able to set boundaries while prioritizing yourself is essential to being a nurse. As well as wanting to be there for the right reasons," she adds.
Full Circle Healing
Natasha is now working in the same unit where she once sat by her friend's side as a young teen—the Oncology, Haematology and Bone Marrow Transplant unit at BC Children's Hospital. When she first started her job on the unit, however, it brought up many memories of her friend, and was "extremely difficult" she remembers. But she soon saw how she could make a difference in a positive way to families going through a similar experience. "It was so rewarding. Seeing patients' families and being there for them emotionally made for very special moments" says Natasha. She admits being on the unit can be overwhelming at times. She's grateful the oncology unit was her final preceptorship placement and that she was able to apply at the end of her practicum to continue working there.
What the Bachelor of Science in Nursing (BSN) program gave Natasha was a profound certainty she was in the right place, doing work that felt rewarding. "At first, I wasn't sure I wanted to be a nurse," Natasha remembers. "But I'm really glad I applied to the program." Her advice to students considering the nursing program at Langara is to "just apply." She offers pragmatic advice on learning to be a nurse to be would-be BSN students: "You won't know until you're in a clinical setting if it's for you." She encourages prospective students considering a nursing career to be open to everything during their practicums.
"(Practicums) are one of those experiences where you have to be in the nursing program and in various clinical areas to find out whether it is something that you really want to pursue."
For now, Natasha has found her place—and for her patients, it's a deeply caring and compassionate one.
READ MORE STORIES