The Co-op and Career Development Centre connects employers to students through co-operative education, networking opportunities, career fairs, and events on and off campus. Partner with Langara and meet over 33,000 students who are talented, motivated, and ready to hit the ground running. Choose from a diverse student group with a wide range of backgrounds to find the right fit for what you need.
Employer opportunities include: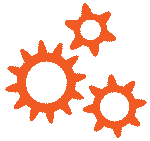 Loading...
For any additional inquiries, please contact career@langara.ca.