Internship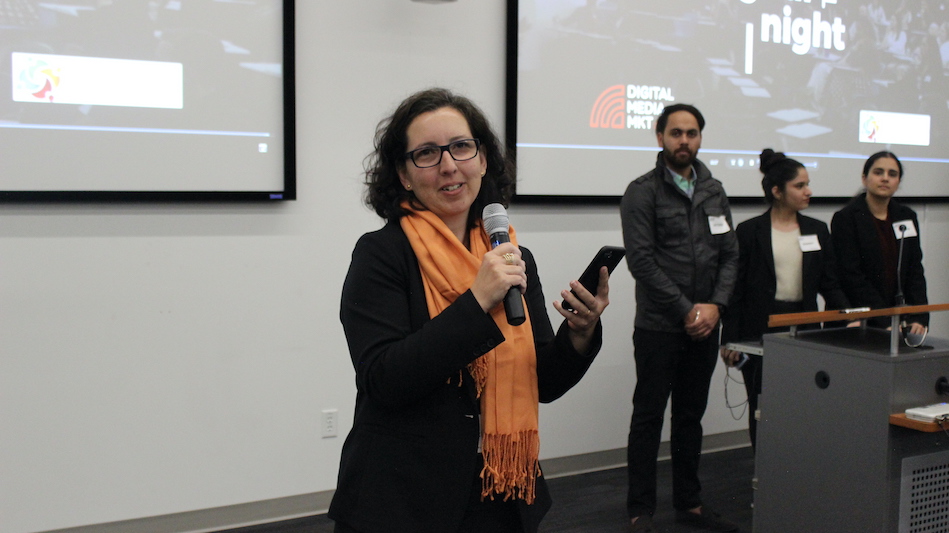 Born in Brazil, Andrea Boechat spent much of her life in Rio de Janeiro. She enjoyed a close community of relatives, friends, and a fulfilling career as a journalist, but started to think about upgrading her skills. She was keen to open doors to more and greater opportunities for herself and her family, mainly her daughter. Canada, a hemisphere away from the endless summer and tight-knit familiarity of her Brazilian culture, was calling.
In 2018, Andrea made the move to the exotic unknown that was Canada, specifically to enroll at Langara College, Vancouver, British Columbia. Before committing to Langara, she had done her research as best she could.
Online and via e-mails with Langara Global, she was impressed and reassured by what she heard: "Details about what I would expect and what I needed to do. They were so kind and so helpful. I felt really welcomed."
"We have a big Brazilian community here in Canada, and lots of them produce blogs and videos for YouTube about life in Canada," continues Andrea. "And I had heard passionate reviews about Langara, which helped me make up my mind."
Not as a newbie but as a mature professional with credentials and a plan. A trained journalist, editor and proofreader, skilled in networking with more than a dozen years' experience in business communications, having already earned a bachelor's degree in journalism and two post-certificates in Brazil, Andrea didn't come to Langara "to study from the beginning".
Instead, she focused on where her soft skills would align with a post-degree in business administration, "an area broad enough so that I could have good opportunities to work after that, using the skills I had built."
Managing Change
Even for someone with seasoned research skills and real-world experience, the reality of Metro Vancouver was still a bit daunting.
Despite having the most benign climate in Canada, and loving having four distinct seasons, Andrea soon noted what can be a relative coolness in the social environments and attitudes. As the mother to a pre-teen, and herself now a mature student, she had trepidations.
"When I looked at my classmates, most of them could be my sons and daughters," she recalls with a smile. "I was scared because I am an introverted person and I believed it would be hard to make connections. Besides the language and cultural differences, there's a natural difference of thoughts, attitudes and interests, depending on the age, right?'" But then she faced the fear—she knew she had to leap in with both feet and start connecting with her Langara community and tap into the vibrant volunteer network and programs available to her at Langara.
"I found out I had very kind classmates and amazing instructors, and it helped me to be more confident and make friends. But everything changed when I started volunteering at Langara," recalls Andrea. "One of my classmates had joined the International Education Volunteer Program and talked a lot about it. I participated in an event she was organizing and thought maybe that was a good opportunity to understand more of this new environment, learn, and make connections."
"I wanted to be part of that community, and I would be able to use my experience and my skills to welcome other students as I had been welcomed before"
While at Langara, she spent three semesters with the International Education Volunteer Program (IEVP), working in events such as the International Student Orientation set up to welcome new students, help them make connections, provide information on Langara's services and "have fun, share experiences". Andrea was the coordinator of the IEVP i-Open Committee, with the goal to research and promote different cultures within the college's diverse yet inclusive community; a GO Team member in the Langara VOLT Volunteer Program, leading and engaging students in the New Student Orientation event; career leader with the Langara Co-op & Career Development Centre; coordinator with the college's Health & Safety Heroes Program; and president of the Digital Media Marketing Club.
Volunteering doesn't take special skills. There's no pay but there are intangible riches to be had.
"We all have skills, soft or hard ones, that can be used to make someone's day better," notes Andrea. "Volunteering is an act of giving back to the community where you belong. It's also a tremendous source of satisfaction because you can change someone's day by giving a piece of information, listening, advising, showing alternatives, mentoring, and inspiring. Being helpful and contributing your skills to a purpose is fulfilling."
In Andrea's fourth term, she was all set to translate her volunteer experience into a rewarding co-op position—the co-op was one of the reasons she'd chosen to do her post-degree at Langara—when the Covid-19 pandemic become a sudden and worrisome reality for the campus community.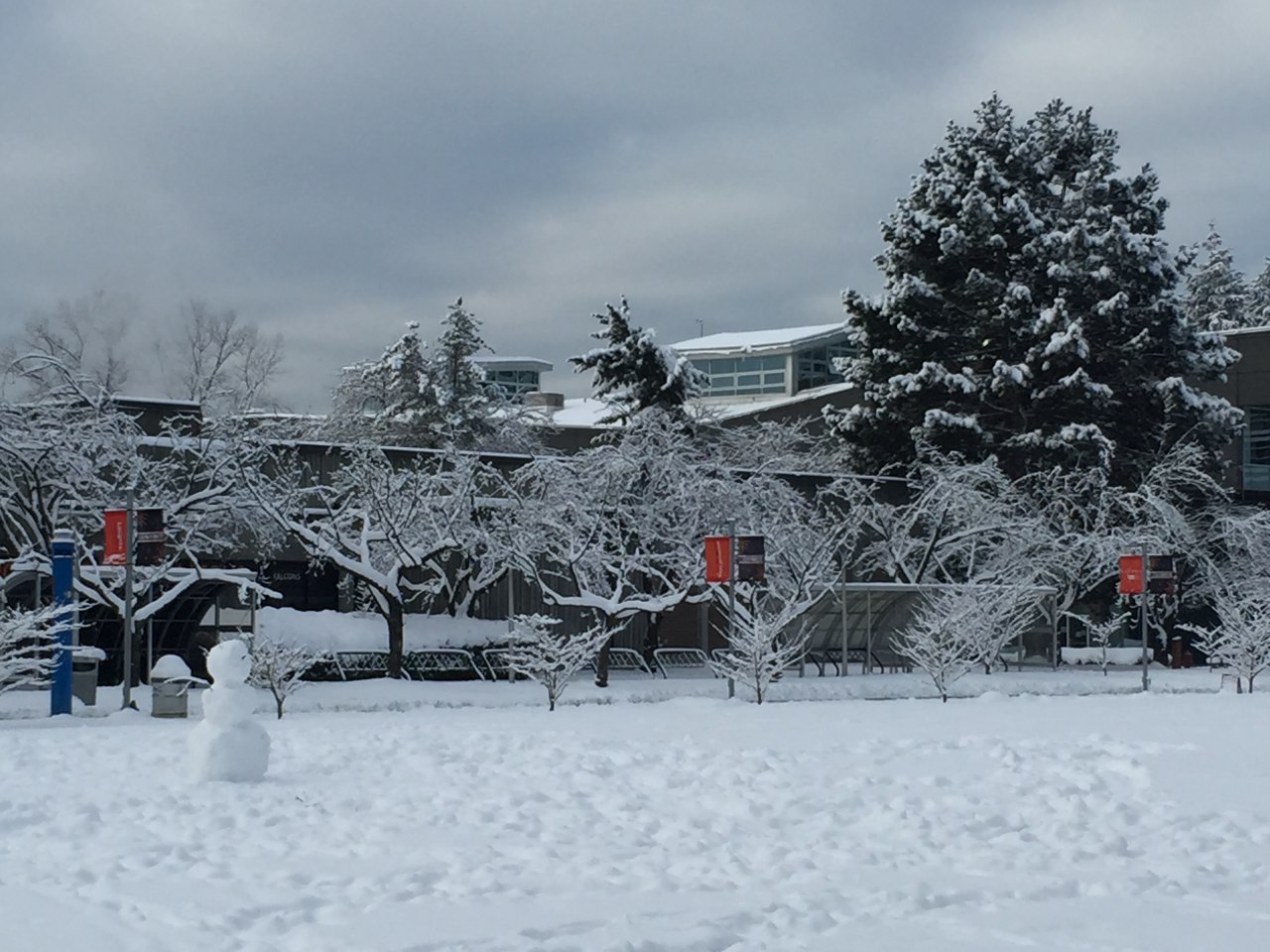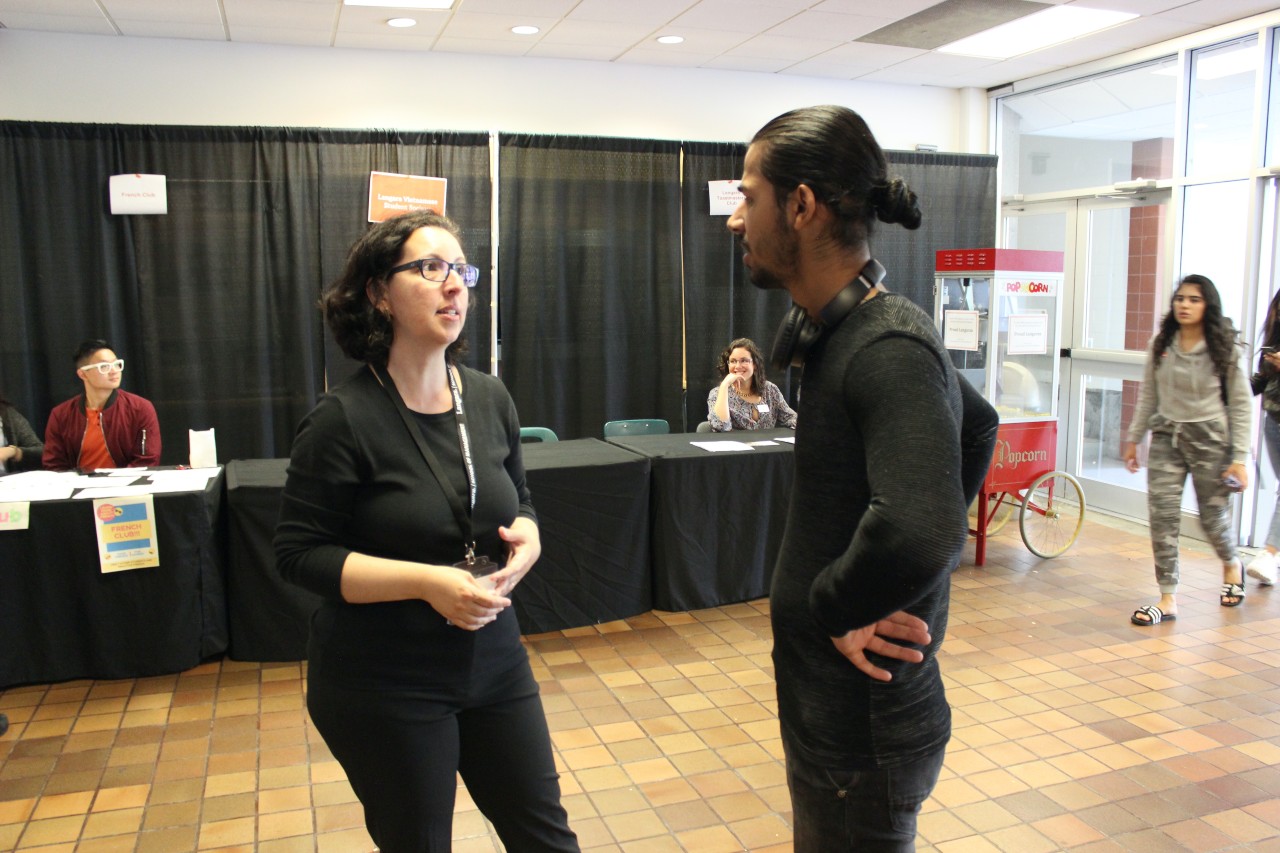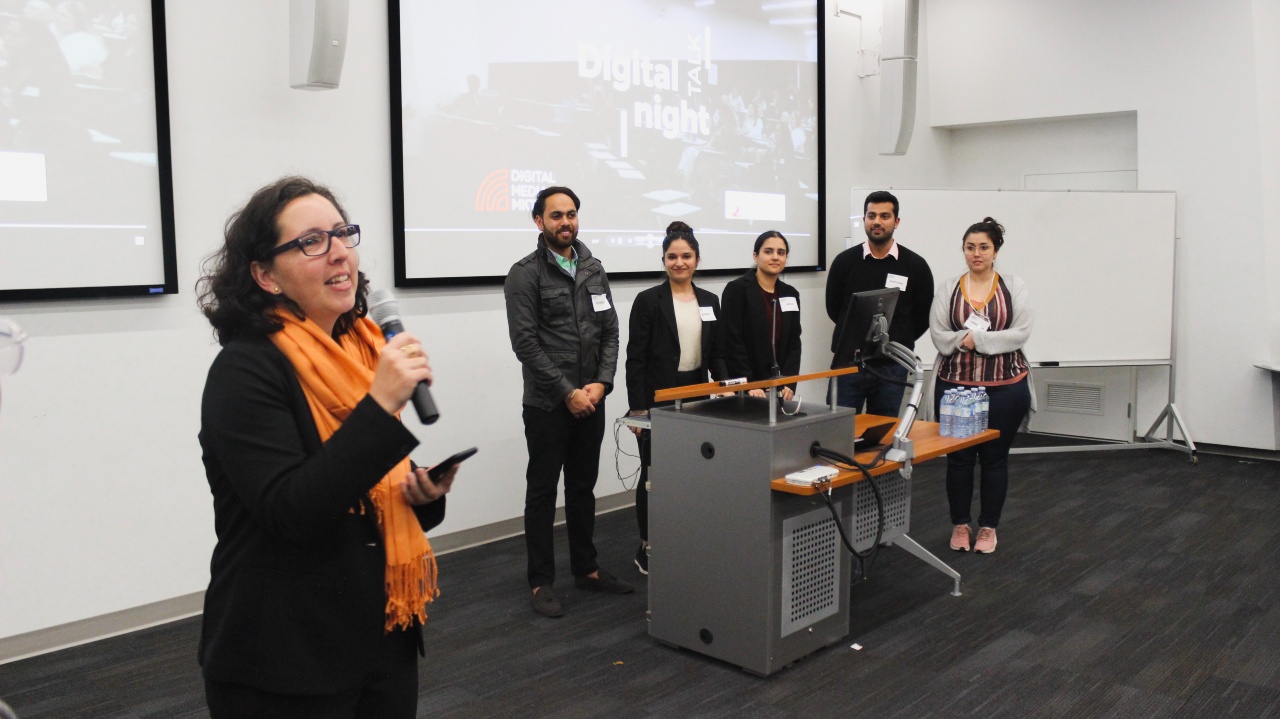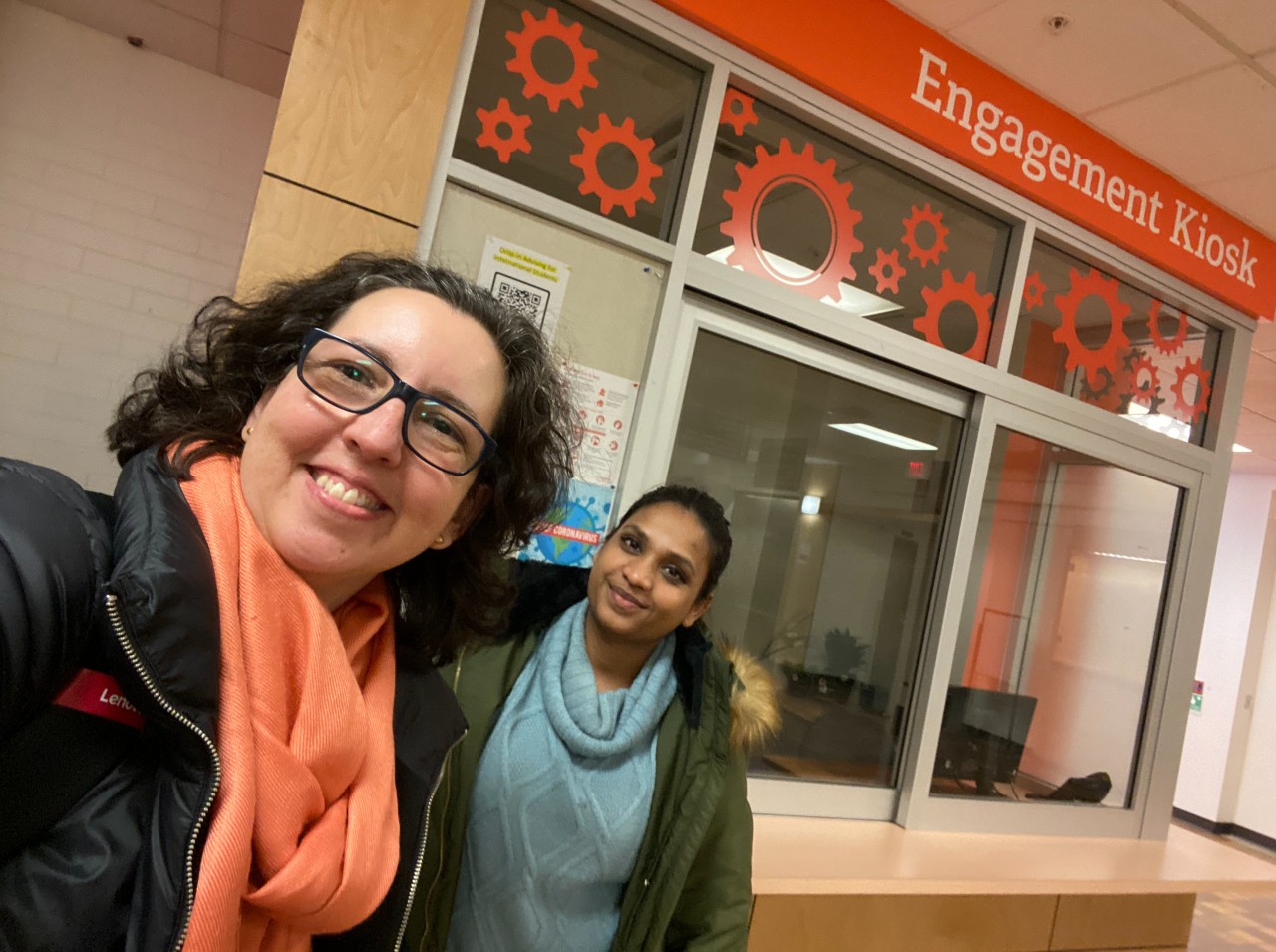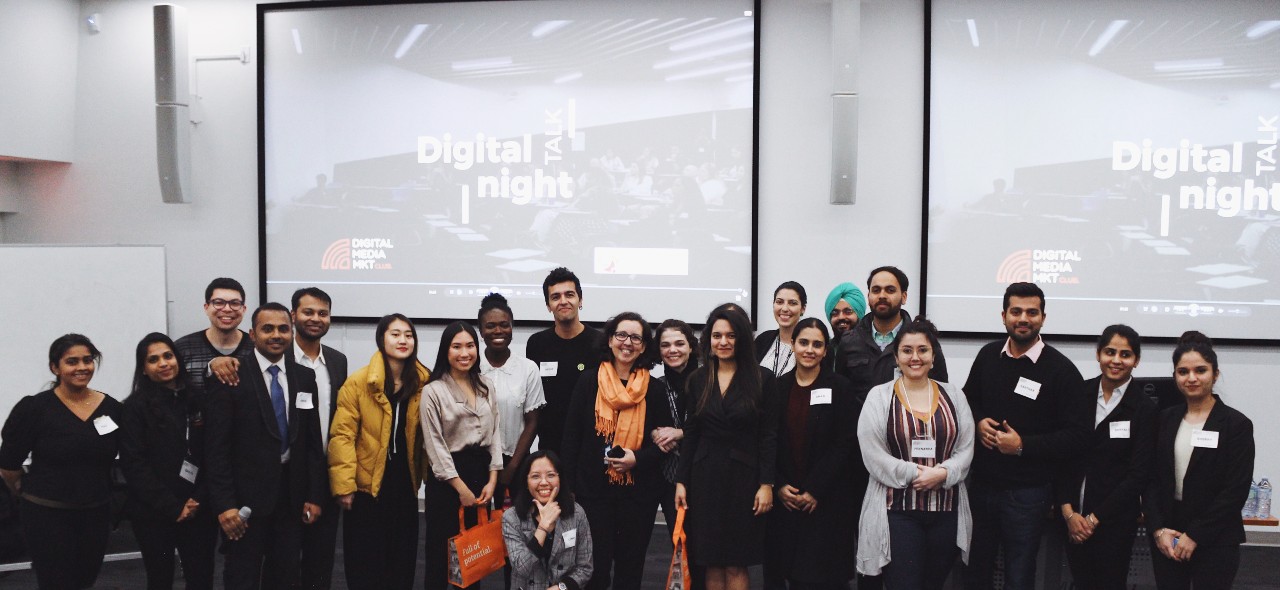 Lessons Lived, Lessons Learned
The college had to quickly pivot and the work term was postponed but she stayed busy with preparing her resume, write cover letters, practice networking, and learn how to present herself.
Andrea started to observe some interesting differences between Brazilian and Canadian cultures. "In the workplace in Brazil, usually we don't say 'I know this, I did that, I succeed'. We always try to use we, or my team. If you start talking much about your achievements and your knowledge, people can see you as a braggart," she explains. "Here in Canada, I realized, you need to show who you are."
Andrea had to wait one term before she could do her co-op but by that point, she was ready to hit the ground running. But it was now August 2020 and with a pandemic still in full swing, not the most ideal time to find a job. Andrea credits the co-op department at Langara with helping
her and some of her classmates to find positions. "During the lockdown I had career coaching sessions with a Brazilian specialist, I attended career webinars, networking events online, and I also attended meetings promoted by Jennifer Reid, career instructor at the Co-op & Career Development Centre." Jennifer helped her to improve her cover letters and gave her the confidence to apply for a newly posted position at the college. The role was co-created by Langara Facilities and the Office for Student Engagement to provide contact tracing for the community, limit the spread of Covid-19 and provide a safe environment for both students and visitors to campus.
Andrea was successful in securing the job as a Health and Safety Heroes Program Coordinator, a role she describes as being "on the front line to conduct assessments of students and visitors arriving to the Langara campus."
With new guidelines seeming to be issued every few weeks from the Public Health Officer (PHO) for Vancouver Coastal Health Region, there was no lack of learning in her new role, but Andrea thrived on the responsibility and excelled in using her 'soft skills' to navigate safety protocols within a busy learning environment. "The procedures were always changing," says Andrea. "As coordinators of the program, we had to manage the schedule of the students who worked with us and manage who was going to work in which building." At the end of the day, Andrea and her colleague had to write up reports summarizing the number of students and visitors to each building and submit it to facilities management.
A relentless task for a small team and an entire college campus but for Andrea, the responsibility was something she embraced. During her four-month co-op, 22,000 students and visitors to campus were assessed. She humbly adds that "it was a good challenge."
Dreaming Big
After she'd completed all her studies at Langara, Andrea began shopping her resume around to prospective employers. "The common purpose of all the activities I got involved in at Langara was assisting, informing, connecting and engaging students," explains Andrea. "Using my skills and experience to help students to achieve their goals was so fulfilling that I decided to direct my career path to the post-secondary environment."
Lockdowns or not, CDI College Online Division soon offered her a position in student services administration. "It was amazing," enthused Andrea. "I got the job and it was exactly what I wanted to do." Her new role required her to handle a torrent of students' needs via e-mail and telephone and what might have been intimidating to many, felt matter-of-fact to Andrea: "It was a great experience because I could do more than give information to students. I also worked with orientation, enrollment, academic progress tracking, and other services." Her experiences at Langara had laid the groundwork for student advising and she welcomed the opportunity.
Andrea believes her experiences at Langara boosted her initial career goal in Canada, making it "much more exciting, delightful and accomplishing if I'm able to use my communication and administration skills to make a real difference," she says.
Her volunteer and co-op experiences during her studies at Langara "expanded my career goals beyond communications," says Andrea. "No matter my position, I can use all my skills – and I have plenty of them! – to assist people, not only employees in a company but also students, immigrants, or volunteers, in any organization. Volunteering provided me with new skills, connections, self-knowledge, perspective, and possibilities."
Now in her 'dream job' at Simon Fraser University as an information assistant at the Student Services department, she has the opportunity to excel at what she does best. "I work with a kind and supportive team, I have been learning so much, and I am so happy to have a position in one of the most important post-secondary institutions in Canada," explains Andrea. "I believe that accurate and organized information can be life-changing, and every time we assist someone with the information they need, we are making a difference."