More than Memories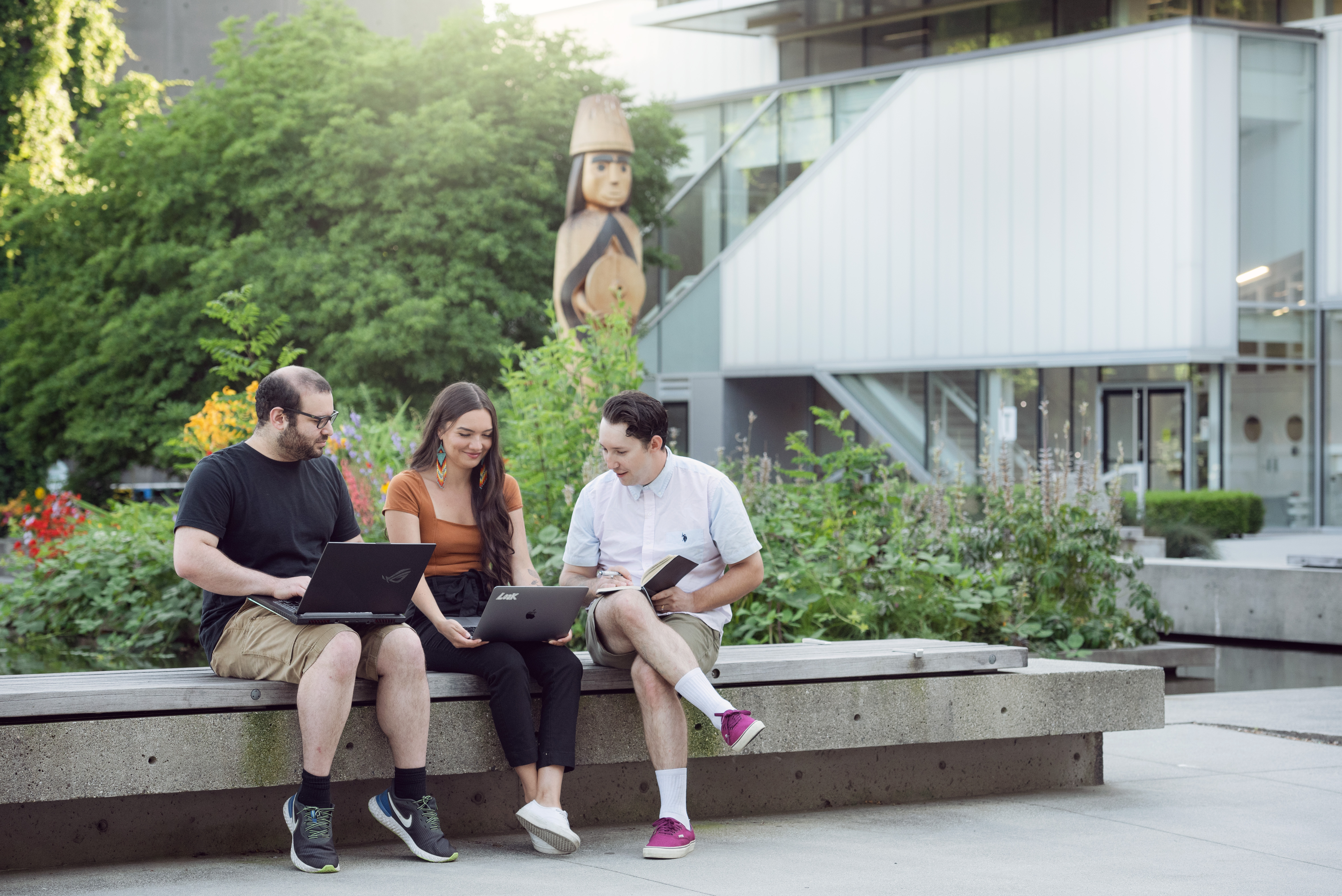 Good memoir writing seeks to reveal the truth of someone's lived experience. Bringing a lifetime of stories alive and crafting them into a compelling narrative requires patience, empathy and willingness on the part of the subjects to truly reveal themselves through an honest lens. 
In Writing Lives: The Residential School Survivor Memoir Project (English 2237), the storytellers are Survivors of the Indian Residential School System. The writers are Langara College students who, with the help of instructor Jill Goldberg, collaborate with the Survivors and one another to create memoir manuscripts by the end of this year-long course. 
In the first term, students immerse themselves in the literature and history of the Indian Residential School System in Canada. In the second term, students are paired with an Indigenous Elder with whom they record interviews, work on drafts and craft a memoir manuscript. The intention is to provide the Elder with a completed memoir by the end of the course. 
Elders are recruited through the Indian Residential School Survivors Society (IRSSS) and are, says Jill Goldberg, "self-selecting" because they have a lot of experience sharing their stories as Residential School Survivors.
For Langara classmates Dylan MacPhee, Tanis Wilson and Liam Belson, it was an opportunity that went far beyond the classroom, expanding their knowledge, broadening their perspectives and helping teach them what it takes to craft a compelling memoir. It also gave them time with an Indigenous Elder that deeply affected each student and left them with much more than a grade on their academic transcripts.
Beyond a reading list
When Dylan first heard about the Writing Lives course, he became interested because it aligned with his career goal of becoming a counsellor. He felt it would provide both a theoretical and applied learning experience that would be invaluable to his future practice: "With counselling being so expensive, I want to eventually offer the space to be able to help people who can't access services through having a private practice."

Acknowledging his limited knowledge of Indigenous history, he also wanted to educate himself on a deeper and far more personal level.

For Liam, it was also a recognition that there was more to learn about the Indian Residential School system and Indigenous culture. "I wanted to be a part of it because it was a part of history I didn't know much about. But I wanted to know more."

For Tanis, who is Swampy Cree from Northern Ontario and an activist for Indigenous sovereignty, there was a desire to help an Elder in telling their story: "I wanted to assist a Residential School Survivor with telling their story how they want to tell it," says Tanis.

In the first term, the students immersed themselves in readings and media assigned to "contextualize the history of contact and colonization". The goal is to emerge better equipped (particularly for non-Indigenous students) to understand the perspective of the Elder with whom they are partnered in term two. In addition to the assigned texts, there were oral history presentations by Elders, along with short fiction, poetry and films.

For Liam and Dylan, these were not easy stories to discover but for both, the learning materials gave them a new appreciation and understanding of the history and traditions of Indigenous peoples. "I think the biggest takeaway from the first semester was just having a better understanding and appreciation of Indigenous cultures," says Dylan. Notes Liam: "The first-term readings really helped set me up for being able to understand Sam George's experience." 

There wasn't a lot in the first-term materials with which Tanis wasn't already familiar. Having grown up surrounded by family survivors of the Indian Residential School System, she says she is "desensitized" to some degree. But she welcomed the opportunity to support her non-Indigenous classmates in their learning.
"I enjoyed interacting with the non-Indigenous students and helping them on their journeys," says Tanis. As she listened to the classroom discussions, she was struck by "all of the information that they've been denied." 
Space for story 
Working closely with the Indigenous Gathering Space at Langara, the IRSS and instructor Jill Goldberg, the students were offered support if they felt overwhelmed or were triggered by any of the material at any point. They worked in small groups, with each group assigned an Elder for the more hands-on second term where they would interview the Elder and draft the memoir manuscript. 

For Liam, Tanis and Dylan, the Elder they were partnered with was Sam George. A member of the Squamish Nation, Sam is a survivor of the St. Paul's Indian Residential School. Located in North Vancouver, it was operated by the Roman Catholic church from 1899 until it was demolished in 1958. It was the only residential school located in Metro Vancouver. 

Sam has worked with the IRSS for several years and frequently shares his story at local schools and universities, including Langara, SFU and UBC, so he was comfortable sharing his story with his student group for the Writing Lives project. In turn, the students paired with Sam felt a sense of responsibility to get it right. "When you get partnered with your Elder," says Dylan, "and you get to know them and hear their story firsthand, it feels like you're doing something important." 

Tanis remembers feeling protective of Sam's experience and wanted to ensure they respected protocols throughout the process. "I really wanted to make sure that we wouldn't be too invasive." She offered some practical advice to Dylan and Liam before their first interview with Sam: "Just relax and maybe add some humour into your interaction."

Despite the myriad traumas he experienced during his time at St. Paul's, Sam brought warmth, humour and openness to the interviews with the group. Tanis says Sam's story was "inspirational" to hear and "filled with a whole range of emotions, including a lot of humour, absolute sadness, excitement and relief. You kind of felt all the emotions he experienced on his journey during and after his time at the school." Sitting with Sam and listening to him tell his story was a lesson in holding space and learning how to listen deeply to capture and shape his memoir. "It's about providing a safe space for someone and helping them out on their healing journey."

Hearing the stories of Sam's time at St. Paul's wasn't easy, adds Dylan, "If you're passionate about being an ally and helping share these stories, then to me, it is always worth it. It was always worth dealing with the difficult lessons we were learning." 

In turn, the course has built-in "safety valves" for anyone struggling with the material, says Dylan: "It is extremely traumatic. It is hard. You're going to take in information that's uncomfortable and unnerving. But we always knew there was support available to us, like counselling at the school. And Jill was always someone you could talk to at any time."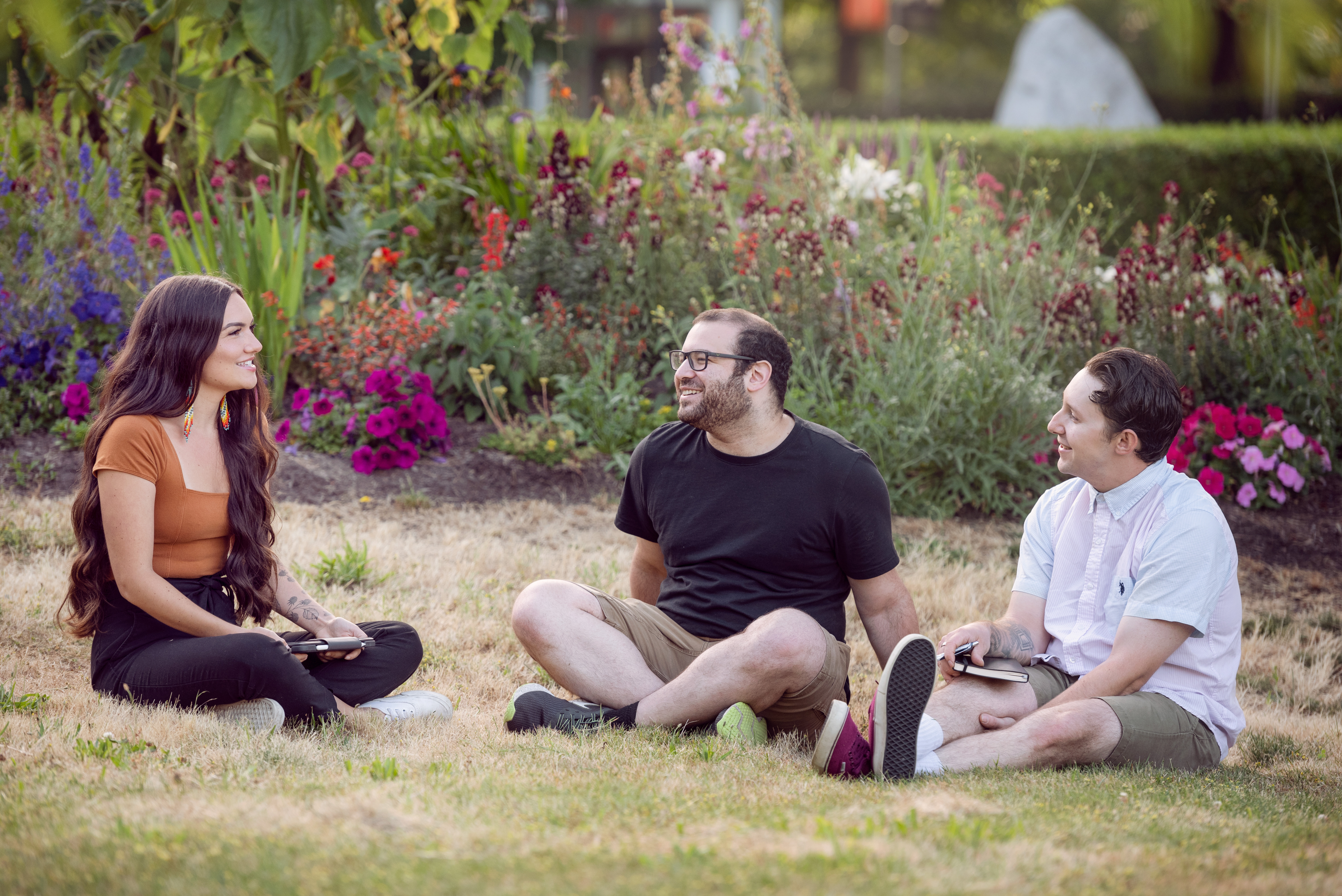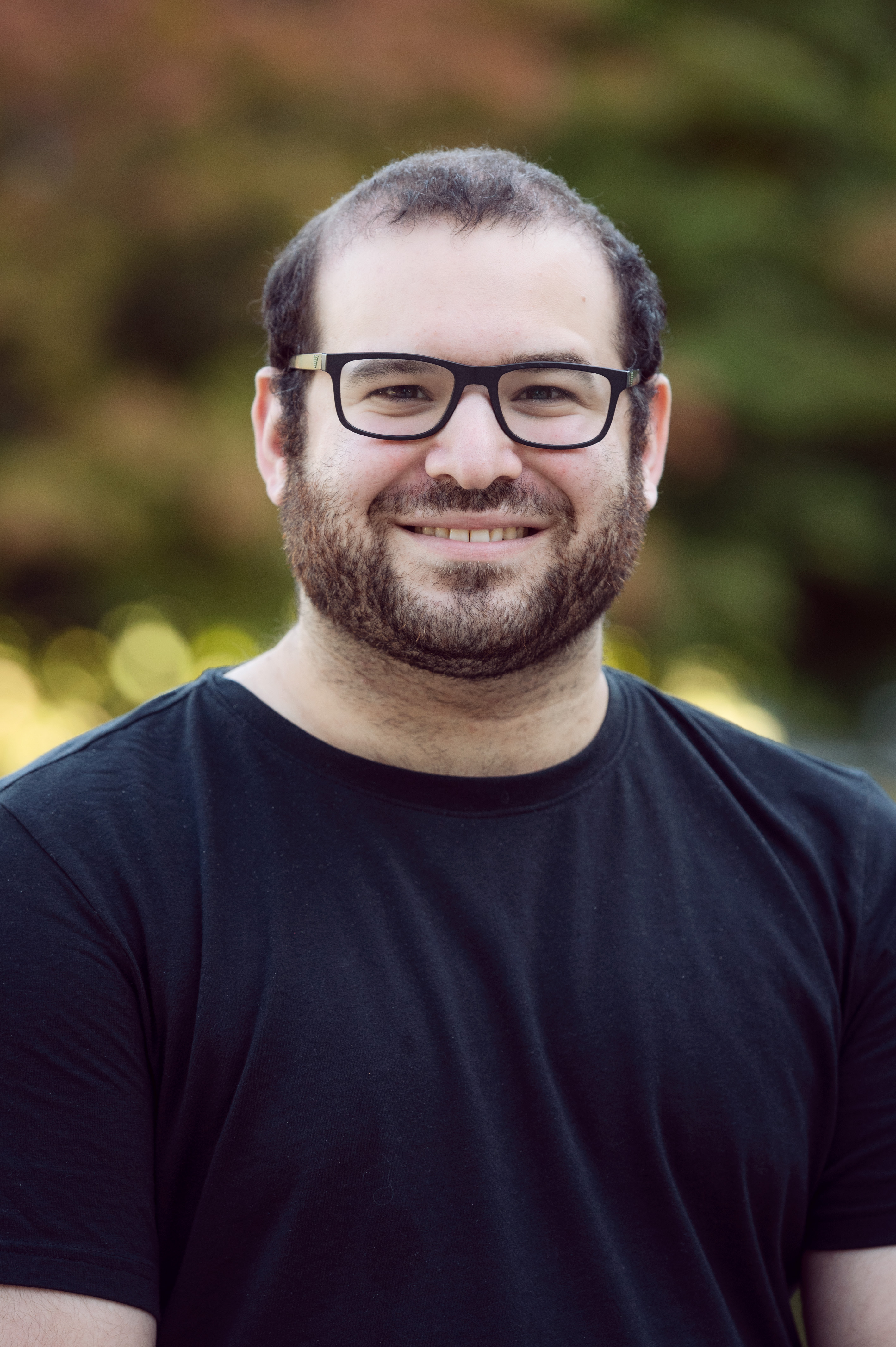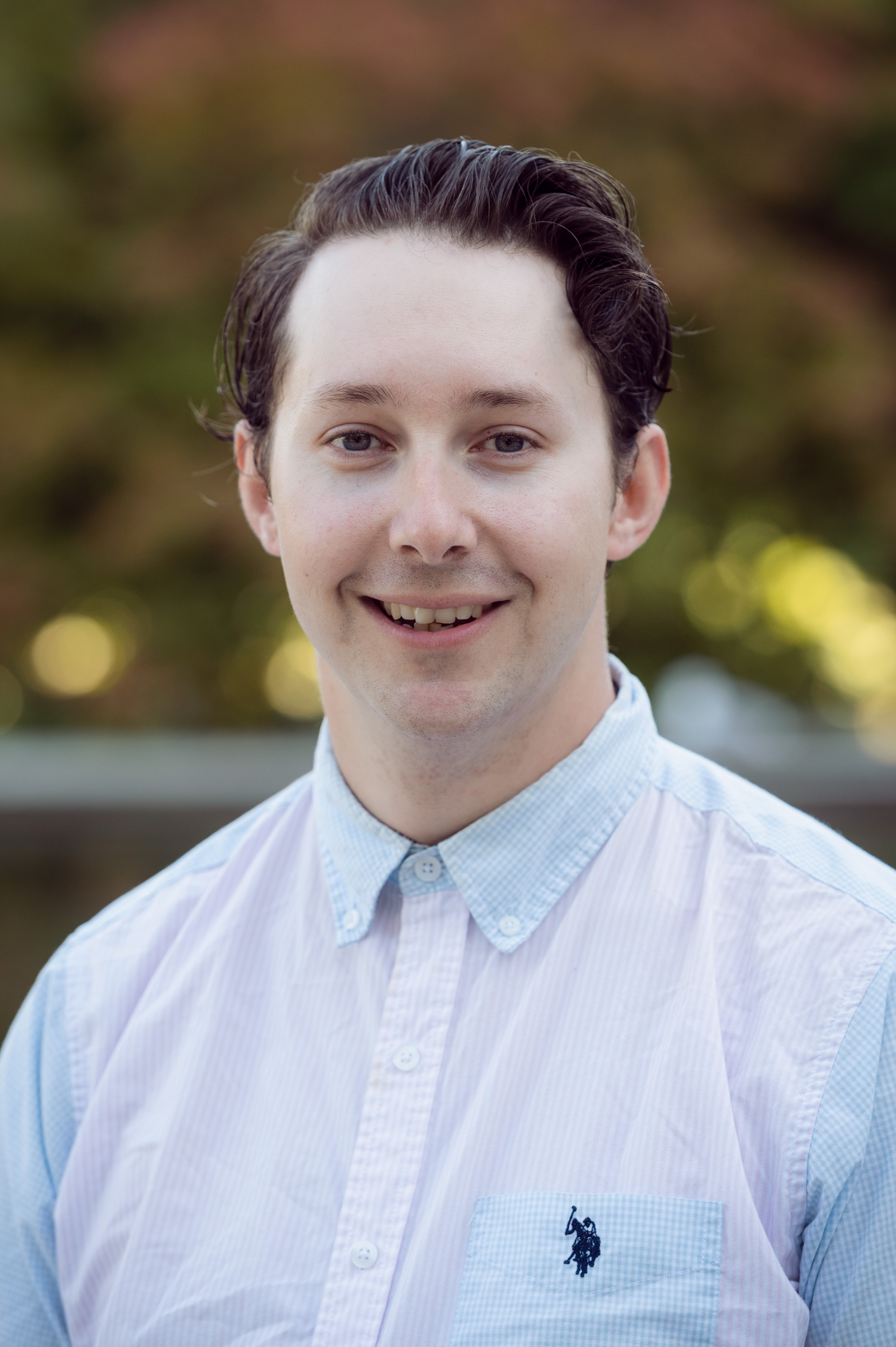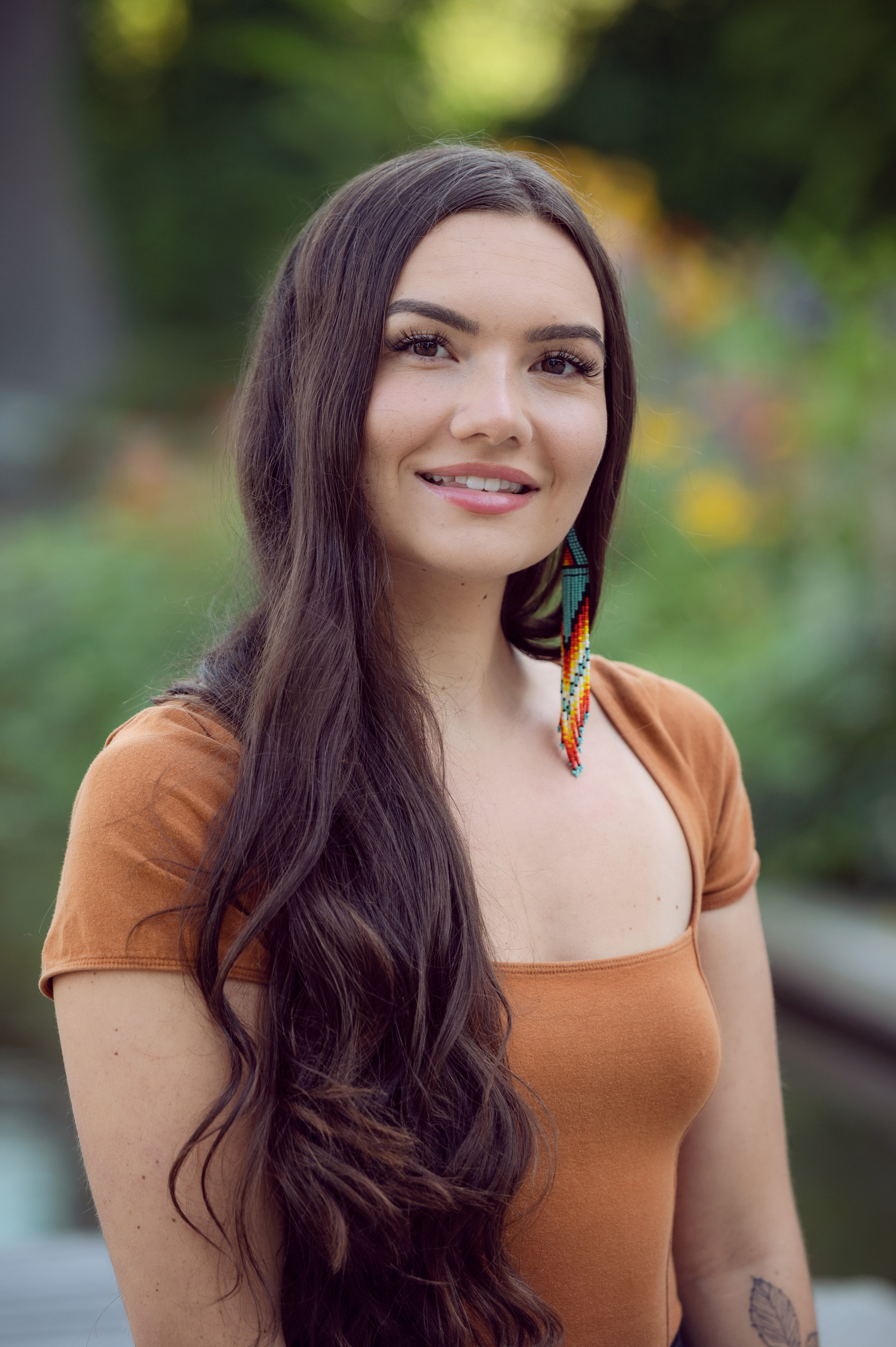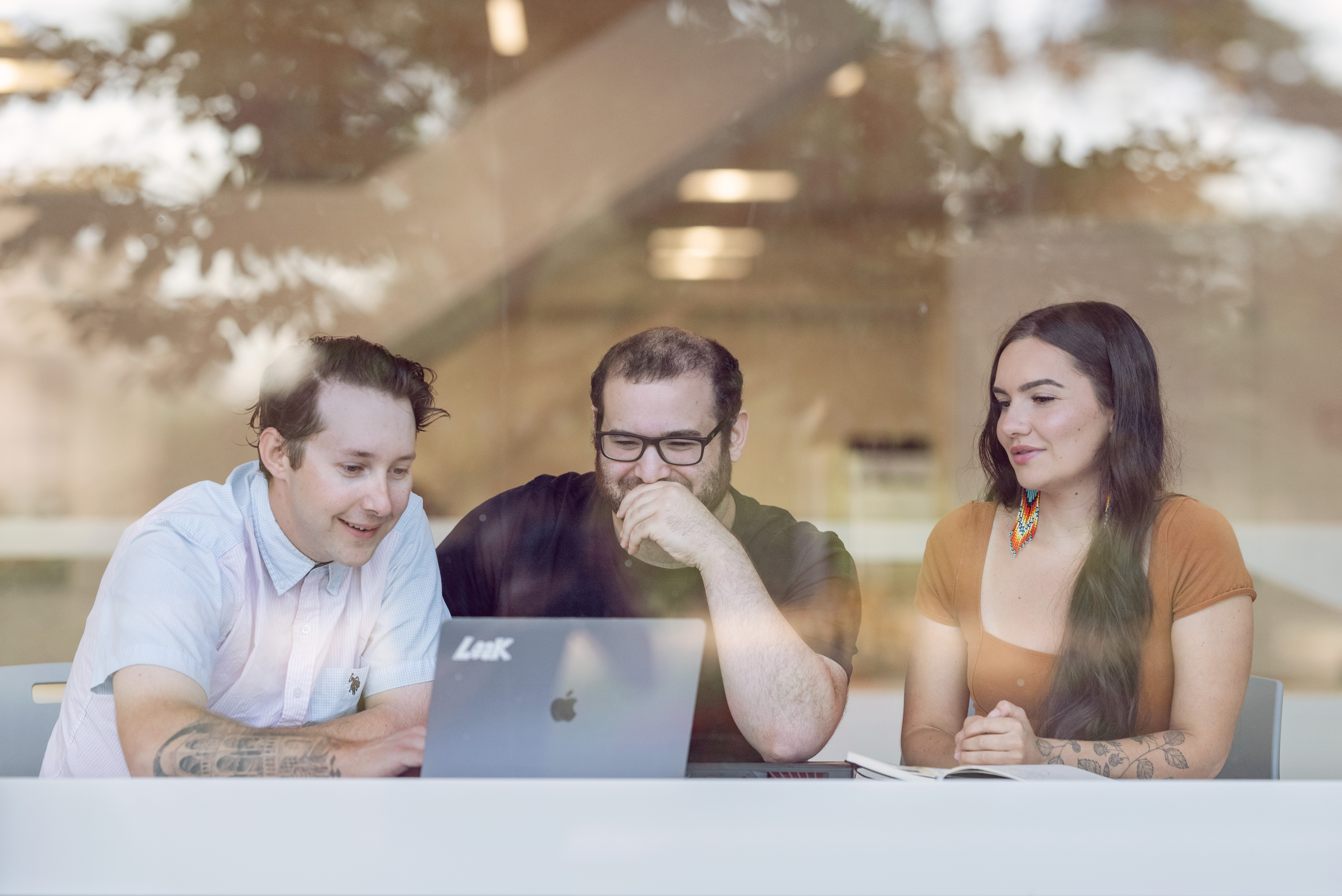 Craft and culture 
Before sitting down with their Elder, Dylan says he, Liam and Tanis had an "overarching goal to create a really moving, important story as true to Sam's telling as we could, while also using what we had learned in the first semester to make an effective, cohesive, flowing piece of work."
But shifting from learning about memoir writing in a classroom to sitting in front of a subject sharing their story were two very different experiences for the group. 
During the five in-person interviews they had with Sam, Liam was tasked with transcribing the stories, while Tanis and Dylan shared the role of interviewer; all three shared in the writing and editing process. 
Tanis initially had some reservations about the genre (memoir was entirely new to her) and the course overall. She admits that 'mandatory' English classes she'd taken previously had left her with a negative view. "I was reading books that I didn't really care about and then having to write essays about stuff that I didn't care about," recalls Tanis. "So, I remember sitting in this course and being nervous at first." But instructor Jill Goldberg put her at ease immediately. "I did feel that like if I was falling behind, Jill was always there to support me. And she really took an interest in how we were doing, individually and collectively as a group." 
Armed with cue cards carefully prepared before the interviews, the group put their newly acquired journalism skills into practice. Along the way, they frequently shared drafts with Sam and asked for his input. By the end of the second term, they had created a 66-page memoir. Due to Covid-19 restrictions, the manuscripts were personally delivered by Jill to the Elders and a celebration with the entire class and the Elders was held over Zoom.
Lasting memories and lessons for the future
When Sam contacted Jill after the course and expressed an interest in publishing his story, she sent the draft manuscript to a select few presses including Purich Books (the Indigenous imprint of UBC Press), which immediately expressed interest in publishing the story. The Press then asked for more material. Jill continued interviewing Sam and eventually sent the full, completed manuscript to the publisher. 
Sam's memoir—The Fire Still Burns: Life in and After Residential School—is now on its way to press and will be out in spring 2023. Liam, Dylan and Tanis will have a tangible narrative they can hold in their hands and share. But Tanis gently cautions that this shouldn't be the end goal of the course for students. 
"If this turns into something more than just their personal memoir, and they want to publish it or turn it into a movie, that is not about you," she advises. "Your role is to be a helping person and be okay with leaving it at that."
Dylan has some advice for students considering the course (it runs again in September 2022): "I think first and foremost, I would almost guarantee that all my classmates would say the same thing; It is an essential course. It feels like you're doing important work." 
What comes through for each student was that they have gained more than knowledge and practical skills from the course — they've broadened their views, increased their empathy and with the publication of the memoir, made a meaningful contribution to ensuring Sam's story reaches a larger audience. 
"Even if your project doesn't get published, you're helping someone tell a story and catalogue a story for future generations," says Dylan. It's a sentiment echoed by Liam, who adds: "It feels great to have been part of a project that is going to be part of the change we need."
Learn more about Writing Lives: The Residential School Survivor Memoir Project.